HARRISBURG – Three hospitals in the 20th Senatorial District were chosen to participate in the Pennsylvania Rural Health Model, which seeks to improve patient health in rural communities while ensuring that the hospitals serving those residents remain financially healthy. They are among five hospitals statewide that were selected for the program.
The announcement was made today by state Department of Health Secretary Dr. Rachel Levine while other administration officials, legislators, hospital CEOs and others looked on. Wayne Memorial Hospital in Honesdale, Wayne County and two Susquehanna County-based hospitals, Endless Mountains Health System in Montrose and Barnes-Kasson County Hospital in Susquehanna Depot, will join UPMC Kane Community Hospital in McKean County and Geisinger Jersey Shore Hospital in Lycoming County as part of the innovative and collaborative effort to improve rural health care.
Sen. Lisa Baker, R-20th District, welcomed the news and thanked all those involved from the federal, state and local level for having the vision to see this was the best prescription for many rural health centers.
"This is really a lifeline effort to attend to the long-term health of the crucial medical facilities in the area I represent and similar areas of our state. This event is testament that the key players are committed to seeing this through to successful implementation and sustainable operation."
The Rural Health Model is an alternative payment model, transitioning hospitals from a fee-for-service model to a global budget payment. Instead of hospitals getting paid when someone visits the hospital, they will receive a predictable amount of money. Payment for the global budget will include multiple-payers, including private and public insurers.
Through this change in payment model, the hospitals will be able to transform care locally to better meet the health needs of the community. This includes opportunities to assess items that may traditionally fall outside of the role of the hospital, such as transportation and broadband internet access.
"Addressing the problems facing rural hospitals and health care facilities is a matter of high urgency because there are not a lot of options in the neighborhood. For good reasons these hospitals are designated critical access and acute care facilities. The economies of scale rarely work in their favor. Although their emergency rooms do not see the heavy traffic that urban hospitals do, they still have to be prepared for all contingencies. Meanwhile, government piles on requirements while squeezing tighter on reimbursements," Baker said.
"When facilities close, it is catastrophic. One of the painful lessons learned since the medical malpractice crisis is that practitioners who depart and facilities that close rarely return to service or operation," Baker added. "People in my area who must now travel an hour for maternity care are familiar with that consequence."
In addition to the model, Sen. Baker has introduced legislation that would create the Rural Health Redesign Center to develop a more predictable payment plan and create a fixed budget to stabilize reimbursements. Support would also be provided to offer new community health services and programs to meet key needs such as behavioral health and substance abuse. It would be funded by a $25 million grant from the Center for Medicare and Medicaid Innovation, as well as funds from private sources moving forward. SB 314 is currently in the Senate's Health and Human Services Committee. Companion legislation sponsored by Rep. Pickett, HB 248, is in the House Health Committee.
To hear audio of Sen. Baker's remarks, go to: http://av.pasenategop.com/baker/2019/0319/ruralh.mp3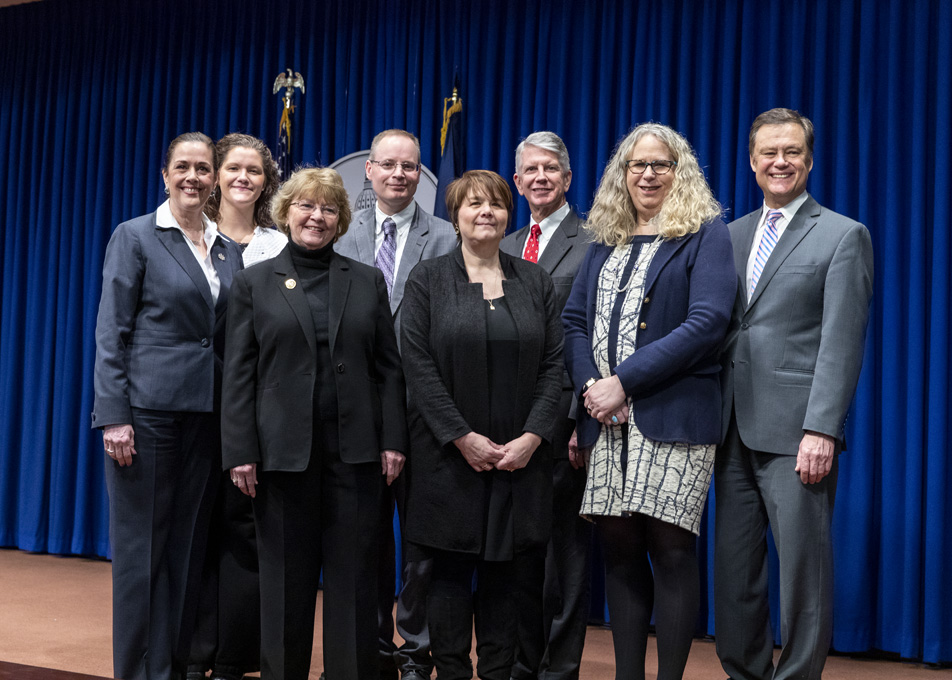 Contact:
Andrew M. Seder
aseder@pasen.gov
(570) 226-5960