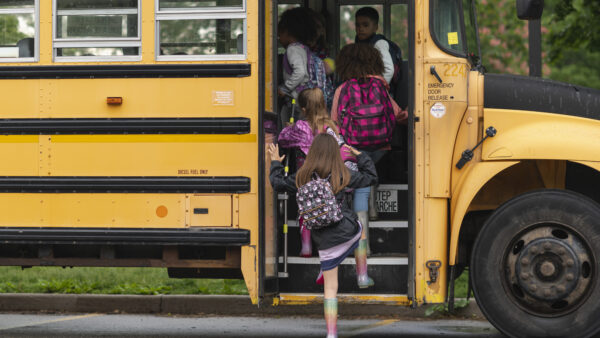 HARRISBURG – With a new school year beginning, there is renewed focus on getting our children to and from school safe and sound. Despite clear laws aimed at protecting children entering or departing a school bus or using a crosswalk, there are increasing reports of motorists speeding through school zones and distracted and reckless drivers placing the safety of school bus passengers and drivers at risk. In response to this alarming trend, Sen. Lisa Baker (R-20) is working to increase penalties for those refusing to follow the law.
"The statistics are frightening. In our area and across the state, we hear about too many tragedies and near misses. Whether it is the case of a motorist in a hurry driving aggressively or one who is not paying attention to the road, there is no excuse for failing to exercise a high degree of caution in school zones. Every driver has an obligation to know and obey the law to ensure the safety of students and everyone else on the road," said Baker.
While newer school buses incorporate more safety features than ever before, nothing can protect passengers from those reckless individuals unwilling to adhere to the rules of the road. Recent data from the Administrative Office of Pennsylvania Courts finds approximately 1,000 drivers each year are convicted of passing a stopped school bus with signals flashing. More incidents occur every day where the driver's information is not captured on camera, or the charge does not result in a conviction.
The current punishment for refusing to stop when red lights are flashing or a stop arm is extended includes a $250 fine, five points on the violators driving record, and a 60-day license suspension. Senate Bill 897 would give judges the discretion to increase fines and creates a requirement that repeat offenders complete a PennDOT Driving Improvement School. A new category would also be established for those refusing to stop for yellow lights.
"I've personally observed more than one near miss," Baker said. "By putting tougher sanctions into law and enforcing a crackdown, it is hoped we can bring a higher level of motorist compliance."
CONTACT:
Jennifer Wilson