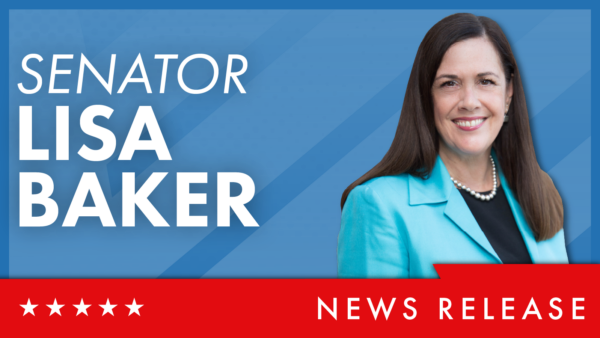 HARRISBURG – Since taking the oath of office as state senator in Jan. 2007, Sen. Lisa Baker (R-20) has concentrated on delivering results for the communities and residents of the 20th Senatorial District. Her approach combining collegiality, cooperation and common sense has resulted in recognition by City and State Pennsylvania.
"I have always practiced the fundamentals of successful lawmaking, as imparted to me by a long list of mentors, including former Sen. Charlie Lemmond," said Baker. "Talk to people about their needs and concerns, listen to all sides in the dispute, do the research, determine how to assemble solutions that will be constitutional and practical, and most of all work with a bipartisan team to advance quality legislation through the process.
In June, Baker was part of the publication's The 2023 Law Power 100 list, which highlights the most influential legal professionals in the state. Last week, Baker was also included in City and State's The 2023 Power of Diversity: Women 100 list, detailing the impactful female leaders in Pennsylvania.
Baker was featured in both lists for spearheading anti-crime wiretap and guardianship provisions legislation, advocating for veterans and crime victims, and being involved with Pennsylvania's Juvenile Justice Task Force, the Advisory Committee on Probation and the Judicial Council of Pennsylvania.
"It is truly an honor to be recognized alongside these influential and intelligent men and women in our state. When we work together, we can make a difference and change the lives of Pennsylvanians, which I strive to do as a state senator," Baker said.
The honorees profiled in both lists are researched by City and State staff and include politicians, business executives, nonprofit leaders, advocates and others.
CONTACT: Jennifer Wilson