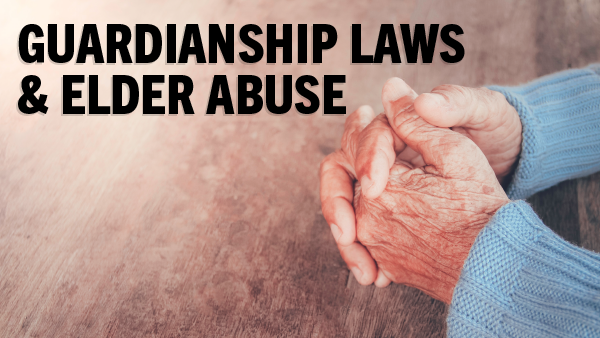 HARRISBURG ­– Sens. Lisa Baker (R-20) and Art Haywood (D-4) issued the following statement in response to the Senate's passage of Senate Bill 506, legislation to strengthen guardianship laws in Pennsylvania by requiring courts to automatically appoint counsel to individuals undergoing the guardianship process, consider other less restrictive alternatives before imposing a guardianship, and instituting training and screening of professional guardians. The bill would also establish a more robust review process for those currently in a guardianship and requires the court to establish procedures to prevent individuals from staying in the system if their incapacity or circumstances change.
"When age or medical conditions or serious injuries rob individuals of their independent judgment or coherent decision-making powers, we must have capable people to step in and protect their interests – whether it is to manage their general well-being, oversee financial affairs, ensure proper medical care or manage and protect personal property.
"Senate Bill 506 builds upon our prior work to add essential protections for vulnerable individuals, and incorporates professional and public input to strengthen its provisions, and to make our intent crystal clear.
"When an adult of any age is deemed incapacitated by a court, a guardian may be appointed to become responsible for making certain decisions on their behalf, including for financial, medical and personal matters. However, when full guardianship starts to become a first option rather than a last resort, the oversight power is exercised infrequently and there is no standard certification for a growing pool of guardians, the system can become subject to unhelpful rigidity and catastrophic abuse.
"Because guardianship may remove a broad spectrum of rights from an individual, we want to ensure adults requiring guardianship are properly represented and have their rights safeguarded. This measure helps to prevent abuse, neglect and exploitation of an alleged incapacitated person by ensuring adults requiring guardianship are properly represented and have their rights safeguarded.
"It is heartbreaking that so many are taken advantage of by their guardians. Cases where guardians have stolen or misused money belonging to the people they are legally charged with looking after are not an uncommon occurrence.
"We remain hopeful that the House of Representatives will pass this important legislation so we can get it to the governor's desk."
CONTACTS:
Jennifer Wilson (Baker)
Erin Serre (Haywood)