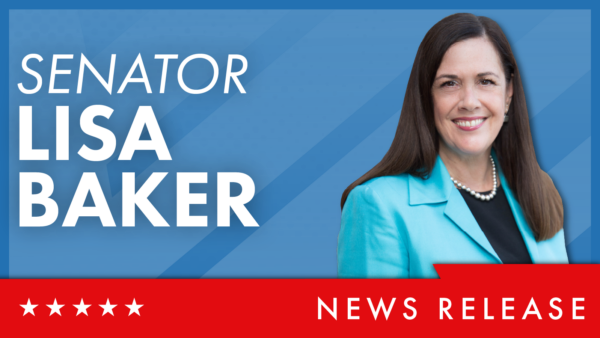 HARRISBURG – Senator Lisa Baker (R-20), Representative Aaron Kaufer (R-120), Representative Mike Cabell (R-117) and Representative Alec Ryncavage (R-119) announced today that 25 projects in the 20th Senatorial District in Luzerne County will receive $3,418,768 in funding from the Luzerne County Local Share Account (LSA) grant program. The funding was approved today by the Commonwealth Financing Authority.
"These funds are going toward an extensive list of priority projects identified by communities across Luzerne County. At a time when many municipal budgets are being stretched by operating and emergency costs, it can be difficult to fund long-term investments," said Senator Lisa Baker. "This program provides an avenue for paying for critical infrastructure improvements and the acquisition of emergency response equipment. All these things make our communities safer and more livable. Each of these projects is the result of solid planning by local officials and constructive cooperation between state and local governments."
"These investments will be a tremendous benefit to the residents of our communities," said Representative Aaron Kaufer. "These grants will help beautify our community and boost the local economy. I'm excited to see these projects come to life."
"I frequently hear about the condition of our roads from my constituents, so I know infrastructure is a very important issue," said Representative Mike Cabell. "Much of the money awarded to municipalities I represent with Senator Baker is going to local road departments, giving them the financial resources needed to provide smooth travels to area drivers for years to come."
"I am grateful to see our communities in the 119th District will receive significant investments to improve the lives of our residents," said Representative Alec Ryncavage. "The funding will go a long way to provide new and enhanced resources for our first responders, as well as improve our existing infrastructure and roads."
Hanover Township will receive $350,047 in funding for a shared Municipal Fueling Station to be utilized by the member municipalities of the Lower South Valley Council of Governments. Local school districts and Emergency Medical Services organizations will also be permitted to utilize the station.
"The eight members of the Lower South Valley Council of Governments are very appreciative to Senator Lisa Baker and Representative Alec Ryncavage for their support towards the funding of our Shared Municipal Fueling Station," said Sam Guesto, President, Lower South Valley Council of Governments. "Having the ability to purchase fuel by the tanker or in bulk will attain at least 25% savings to run our vehicles each and every year in service."
Lehman Township will receive $300,000 on behalf of the Back Mountain Community Partnership for its Public Works Equipment Project.
"We would like to thank our legislative delegation for advocating to secure this important funding, which will benefit the Back Mountain region in providing important services to the residents in their communities," said a representative from the Back Mountain Partnership.
Kingston Borough will receive $250,000 in funding for Kingston Recreation Park Improvements.
"The Municipality of Kingston extends its sincere appreciation to Senator Baker and Representative Aaron Kaufer for their tireless work in supporting the capital needs of our government," said Paul Keating, Kingston Borough Manager. "The LSA Program continues to be an invaluable tool for improving public services that are otherwise unaffordable. We cannot thank our northeast delegation enough for making Kingston a Great Place to call home."
The City of Nanticoke will receive $137,410 in funding for its Municipal Building Parking Expansion Project.
"The City of Nanticoke is pleased to hear the announcement that we will be receiving much needed LSA funding to upgrade our parking areas in the front and back of the municipal building, including ADA compliant parking and access in the back of the building as well," said Kevin Coughlin, Nanticoke Mayor. "Also, the funding of the Lower South Valley COG fueling station will mean great financial benefits by allowing us to purchase our gas for our first responders and public works department at a much lower rate. Nanticoke council, administration and I would like to sincerely thank Senator Lisa Baker and Representative Alec Ryncavage for supporting this funding."
The following projects were also awarded funding in the 20th Senatorial District in Luzerne County.
Ashley Borough will receive $75,000 for the Huber Breaker Pavilion Project.
Courtdale Borough will receive $12,108 for digital speed signs.
Dallas Borough will receive $75,000 for Road Department equipment.
Dallas Township will receive $200,000 for the Dallas Township Road Department Garage Construction Project.
Edwardsville Borough will receive $25,000 for municipal building enhancements.
Exeter Borough will receive $350,000 for the Schooley-Wyoming Avenue Infrastructure Improvement Project.
Fairmount Township will receive $100,000 for Road Department equipment.
Forty Fort Borough will receive $124,138 for Public Works equipment.
Franklin Township will receive $100,000 for Public Works equipment.
Harveys Lake Borough will receive $100,000 for its Public Works Facility Project.
Hunlock Township will receive $73,824 for its Public Works Storage Project.
Kingston Borough will receive $100,000 for the Kingston VFW Building Renovation Project.
Larksville Borough will receive $111,100 for Road Department equipment.
Newport Township will receive $50,000 for Recreation Park renovations.
Plymouth Borough will receive $183,000 to help with the purchase of a new fire engine.
Pringle Borough will receive $115,364 for the West Side CTC Security Enhancement Project.
Ross Township will receive $55,000 for Road Department equipment.
Sugar Notch Borough will receive $100,000 for Public Works equipment.
Union Township will receive $125,000 for a paving project within the township.
Warrior Run Borough will received $56,777 for its Storm Drain Infrastructure Project.
Wyoming Area Regional Police Department will receive $250,000 for its Police Department Building Renovation Project.
Under Act 71 (the Gaming Act), Luzerne County municipalities are eligible for funding for projects that improve the quality of life of citizens in the community.
For a full list of Luzerne County projects that were awarded funding visit:
Approved Projects May 2023 CFA Board Meeting
CONTACT: Jennifer Wilson jwilson@pasen.gov (570) 675-3931 (Baker)
Andy Briggs abriggs@pahousegop.com (717) 260-6474 (Cabell/Kaufer/Rycanvage)