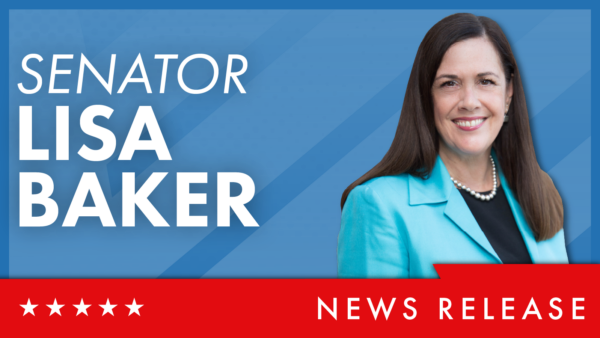 HARRISBURG – Senator Lisa Baker (R-20), Senator Rosemary Brown (R-40), Representative Joe Adams (R-139) and Representative Jonathan Fritz (R-111) announced today that 10 projects in Pike and Wayne Counties will receive $1,425,916 in funding from the Monroe County Local Share Account (LSA) grant program. The funding was approved today by the Commonwealth Financing Authority.
"Today's announcement of the Commonwealth's investment in these critical projects will enhance public safety and essential services for several communities across both Pike and Wayne Counties," said State Senator Lisa Baker. "I was pleased to work together with Senator Rosemary Brown and Representatives Jonathan Fritz and Joseph Adams to provide support for these crucial projects, which will continue to pay dividends for years to come in this region."
"I always appreciate the opportunity to work productively with my colleagues to move forward critical projects in our community with these grants," said State Senator Rosemary Brown. "While we can't fulfill every application each year, we continue to work on community needs and ensure there is strong collaboration for short and long-term efforts."
"Happy to help deliver LSA dollars and see them wisely invested in key projects," said Representative Fritz. "To keep our community thriving, we must continue to focus on quality of life measures. Additionally, sincere thanks to my fellow legislators for the teamwork and effort in vying for these most-beneficial funds."
"It is necessary that we invest in the communities that make up the 139th District," said Representative Joe Adams. "I'm happy that we will be able to use these funds to improve our infrastructure and provide new and updated equipment to our first responders."
Pike County will receive $300,000 in funding to aid the county in developing a recycling convenience center located in Milford Borough. Pike County does not currently provide recycling services to residents, and the proposed project implements the first phase to renovate the facility and provide a drop-off service of recyclables for Pike County residents.
"We are grateful to be named as one of the recipients of the LSA grant. Pike County will use this funding on the development of a county-wide recycling center," said Matthew Osterberg, Pike County Commissioner. "Grants such as these are vital in helping provide much needed services to residents. We thank you for this opportunity."
The following projects were also awarded funding in Pike and Wayne Counties:
Berlin Township will receive $125,000 for its Road Department Materials Storage Facility Project.
Cherry Ridge Township will receive $103,472 for its Municipal Equipment Acquisition Project.
Hawley Borough will receive $75,000 for the Hawley Borough/Wayne County Public Safety Project.
Honesdale Borough will receive $200,000 for the Texas No. 4 Fire House Building Improvement Project.
Lake Ariel Volunteer Fire Company will receive 112,830 for its Building Renovations Project.
Milford Fire Department will receive $75,000 for its Safety Equipment Acquisition Project.
South Canaan Township will receive $122,314 for its Municipal Vehicle Acquisition Project.
Texas Township will receive $264,300 for its Infrastructure Improvement Project.
Westfall Township will receive $48,000 for the Eastern Pike Regional Police Vehicle Acquisition Project.
As required under Act 71(The Gaming Act) LSA funds may be used for economic development, community development and public interest projects in Monroe County and the following counties contiguous to: Carbon, Lackawanna, Northampton, Pike and Wayne.
CONTACT: Jen Wilson jwilson@pasen.gov (570) 675-3931