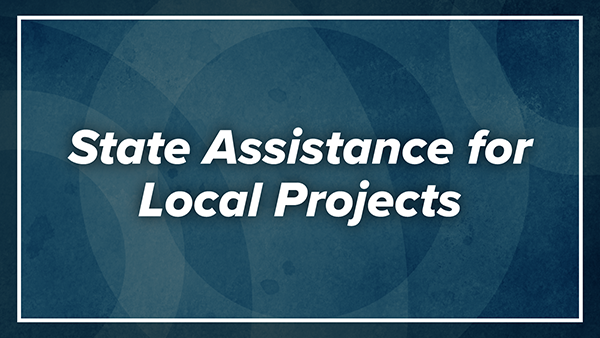 HARRISBURG – State grants totaling more than $780,000 were awarded to four local projects in Susquehanna County, according to Sen. Lisa Baker (R-20) and Rep. Jonathan Fritz (R-111)
"Reliable infrastructure is vital for a community to thrive," Baker said. "I am pleased these state grants are being awarded to Susquehanna County for necessary improvement projects, and I commend local leaders for their dedication to advancing priorities that result in the county's future success."
The following projects are being funded through the Commonwealth Financing Authority (CFA) Local Share Account (LSA) program, which uses gaming revenue to support projects in the public interest across the commonwealth:
$500,000 to the New Milford Municipal Authority for the replacement of grinder pumps across New Milford Borough and Township,
$100,000 to Hartford Township for the purchase of a township vehicle, and
$31,211 for the safety improvements to the D&H Rail to Trail in Uniondale Borough.
New Milford Borough received $150,000 through the CFA's Multimodal Transportation Fund program for the replacement of the Johnston Street Bridge over Salt Lick Creek. The program was created to encourage economic development and ensure that a safe and reliable system of transportation is available to the residents of the commonwealth.
"The continued degradation of the Johnston Street bridge is placing emergency service personnel and the residents of this area of the borough at risk," said Fritz. "These funds being approved is a crucial step in the right direction towards improving these spaces for safety and enjoyment of the residents of these areas, and I am happy Sen. Baker and I could work together on these projects."
"This is a crucial public safety issue for the borough. A bridge in this poor condition is a disaster waiting to happen," Baker said. "Demolition, design and construction work can now proceed. This really moves up the timetable."
CONTACT:
Jennifer Wilson (Baker)
Jordan Garrett Walters (Fritz)