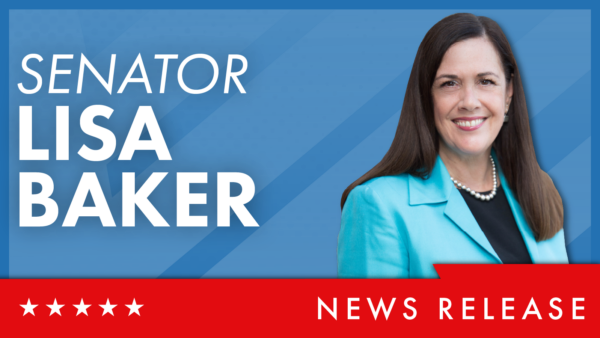 (MONTROSE) U.S. Congressman Dan Meuser, State Sen. Lisa Baker and State Rep. Jonathan Fritz participated in a "Lunch with Your Legislators" event this week with Susquehanna County leaders at Montrose Bible Conference Center in Montrose. The event gave the lawmakers an opportunity to update community leaders on state and federal legislative priorities and included a discussion on issues impacting their communities.
"This was a great session and I appreciate the opportunity to discuss federal issues with those who work on a local level in Susquehanna County to help those they represent," Meuser commented. "We had productive discussions regarding rural broadband, escalating gas prices, inflation, and the level of federal spending. I am looking forward to collaborating with Sen. Baker and Rep. Fritz to deliver results for Susquehanna County residents. We are dedicated to ensuring that the voices of those in the community are well represented in state and federal government."
"Local officials have valuable insights and first-hand perspectives on how state actions play out day-to-day. It is important for me to listen and learn about how programs are proving deficient, about what sort of repairs and investments are on their project request lists, and where state government interaction is seen as helpful or harmful," said Baker. "When everyone from the county gathers, we can all trade notes on individual situations and perspectives and reach consensus on priorities. This is a great chance to share ideas on avenues for local advocacy supplemented by legislator intervention, and to figure out the best way to secure remedies, reform, and results."
"There's no better way to gain an understanding of what your constituents want than direct engagement. I was pleased to join Congressman Meuser and Senator Baker for a meeting with officials in Montrose," stated Fritz. "Susquehanna County elected officials work hard taking care of their communities and we want them to know that we have their back and will assuredly be a voice for them in our respective capitols."
While officials from the entire county were invited, those able to participate included Susquehanna County Commissioners Elizabeth Arnold, Alan Hall and Judith Herschel; county row officers; Acting Treasurer Rebecca Westcott, Sheriff Lance Benedict, Acting Recorder of Deeds/Clerk of Courts Rachel Carrico, Coroner Anthony Conarton and Auditor Stephanie Sojka-Reisch as well as representatives from Clifford Township, Dimock Township, Forest City Borough, Forest Lake Township, Gibson Township, Harmony Township, Herrick Township, Jessup Township, Lanesboro Borough, Lenox Township, Middletown Township, Montrose Borough, New Milford Borough, New Milford Township, Oakland Borough, Oakland Township, Springville Township and Thompson Township.
MEDIA CONTACT: Tom Williams twilliams@pasen.gov 570-675-3931