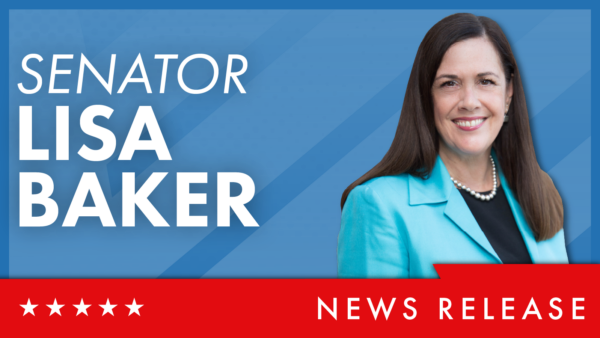 (HARRISBURG) State Senator Lisa Baker (R-20) will begin the 2023-2024 legislative session as part of the Senate Republican leadership team, serving as Majority Caucus Administrator. She will once again chair the state Senate Judiciary Committee, a panel that has jurisdiction over an array of highly charged issues and has a large number of bills referred to it each session.
Baker said her opening priority in 2023 is to give second round approval to the proposed constitutional amendment opening a window for abuse victims to seek justice, but that is just the beginning of a heavy agenda.
"There are many carryover issues waiting for action in the new session, ranging from juvenile justice to probation and parole to guardianship. The considerable work done in previous years to build consensus on reform and move bills through the process gives us a good starting place."
Senator Baker is noted for holding extensive public hearings on controversial issues, giving both sides the chance to present their case and allowing committee members to ask probing questions and request additional information. "Our goal is to find areas of bipartisan agreement, not just in broad outline, but in terms of detailed bills that can potentially become law."
New this year, Senator Baker will also serve as vice-chair of the Senate Aging and Youth Committee. "The changes in law and policy coming before this committee help to protect children and seniors. Reforms coming out of here can reduce pressure on the justice system over the long run."
Other committee assignments include Appropriations, Banking and Insurance, and Labor and Industry Committee.
Last week, Baker was sworn in to serve a fifth term representing the 20th Senatorial District which includes parts of Luzerne and Wayne Counties and all of Pike, Susquehanna, and Wyoming Counties. "No matter how many times I take the oath of office, it is a solemn and a humbling occasion. Upholding the Constitution and representing so many people and communities with fidelity and integrity are serious responsibilities. There is optimism about the possibilities for constructive action with a new administration and many new legislators taking office, alongside a renewed commitment to achieving a better record of productive and practical reform. I am grateful for the trust and support the people have extended."
MEDIA CONTACT: Tom Williams twilliams@pasen.gov 570-675-3931