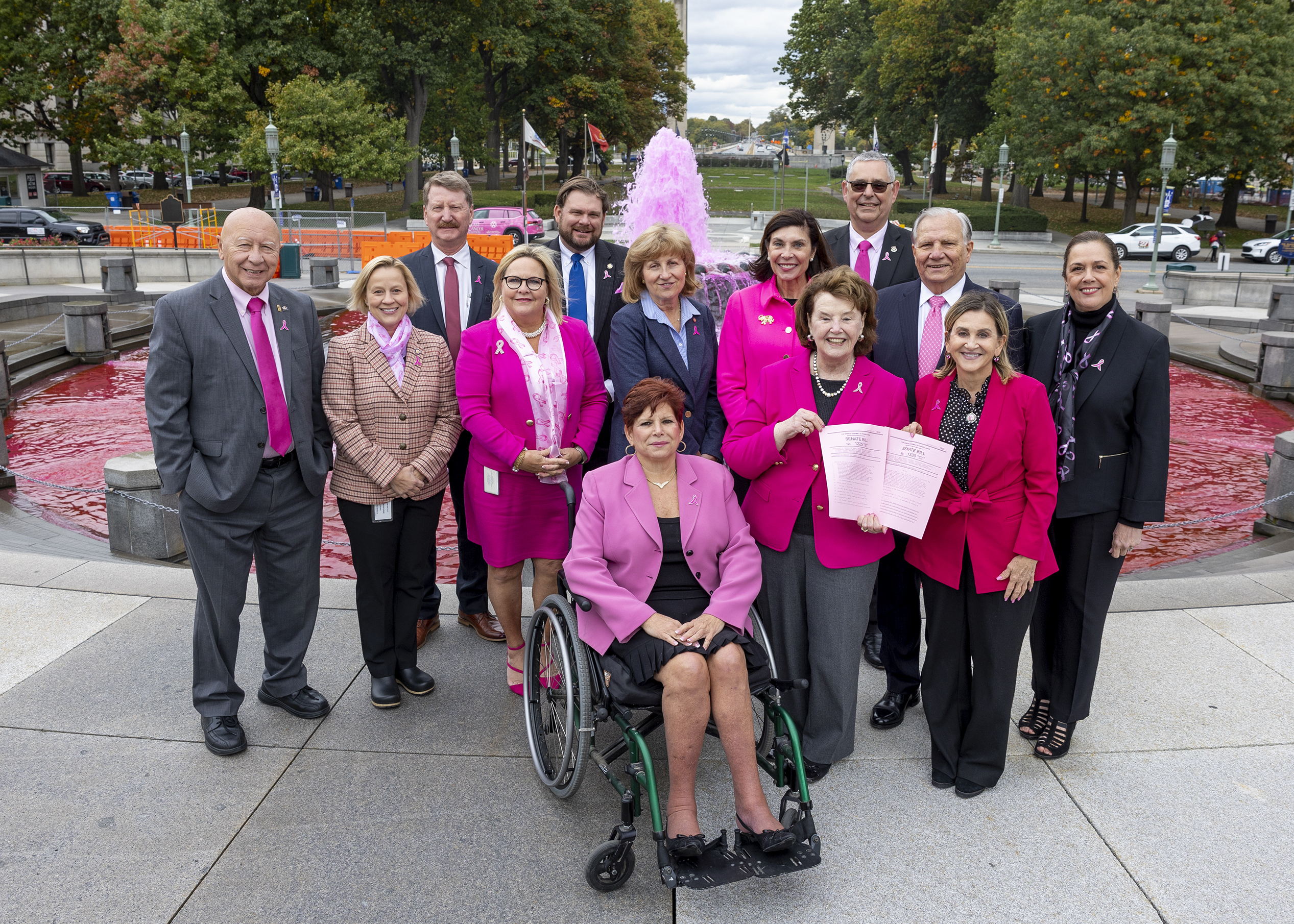 (HARRISBURG) – Access to breast cancer screenings would be expanded with no out-of-pocket costs for people at high risk, as part of two measures advanced by the Pennsylvania Senate, according to Senator Lisa Baker (R-20).
Senator Lisa Baker noted that breast cancer is the second-most common cancer in women in the United States after skin cancers, and early detection is the key to saving lives.
"October is 'Breast Cancer Awareness Month', serving as a reminder of the importance of coming together to help combat this deadly disease," Senator Lisa Baker said. "The Senate unanimously passed Senate Bill 1225 and Senate Bill 1330, which will hopefully play a meaningful role in helping to prevent more of our mothers, daughters, sisters and friends from being impacted by breast cancer. Advancement of these bi-partisan bills represents a continued commitment to ensuring that women who often care for everyone else in their lives, have access to the care that they need and deserve."
Senate Bill 1225 requires MRI insurance coverage, with no out-of-pocket costs, for all individuals with high-risk factors such as a personal history of breast cancer, family history, dense breast tissue, a genetic predisposition or previous radiation therapy.
Senate Bill 1330 requires insurance coverage of all costs for genetic counseling and genetic testing for the BRCA1 and BRCA2 gene mutation if a person is diagnosed with breast or ovarian cancer or has a family history of breast or ovarian cancer.
While testing positive for a gene mutation does not mean an individual will get cancer, it does mean they have a much higher risk of developing a hereditary cancer.
The two bills have been sent to the House of Representatives for consideration.
MEDIA CONTACT: Kate Flessner kflessner@pasen.gov 717-787-7428