In this Update:
Liberty Tree Planted in Luzerne County
Grants Available for Organizations Helping Veterans
Apply to Vote by Mail by Oct. 31 for the November Election
Harley Davidson Celebrates 120 Years with Visit to the Capitol
Recognizing Pennsylvania's First Responders
Office Mascots Celebrate Halloween and Birthdays
---
Liberty Tree Planted in Luzerne County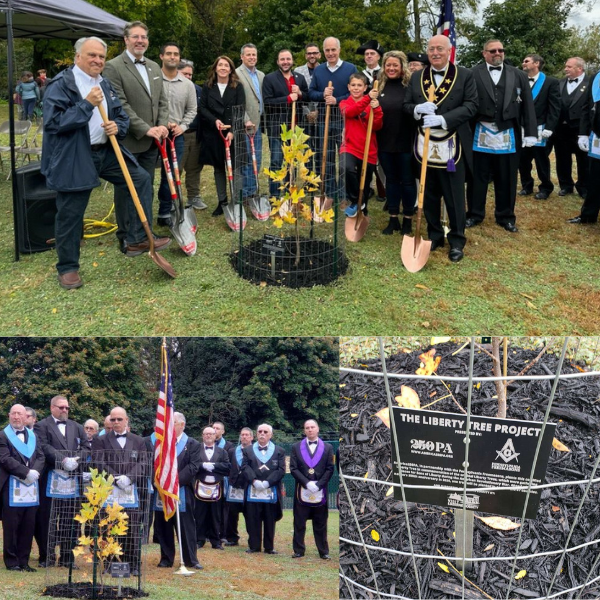 This week, Luzerne County became the fifth county to receive a certified Liberty Tree. Generously sponsored by and in partnership with the Pennsylvania Freemasons and the America250PA's Liberty Tree Project, the tulip poplar was planted and dedicated at the Wyoming Monument.
During the American Revolutionary War, the Sons of Liberty often convened under the nation's original Liberty Tree in Boston, to discuss their opposition to British rule in the colonies. This historic tree became a beacon of hope to colonists and a symbol of American freedom.
The last known original Liberty Tree sat on the campus of Saint John's University in Maryland, until it was destroyed by Hurricane Floyd in 1999. Thanks to local landscaper Mark Mehnert, who rescued and revived parts of this original tree, direct descendants of this Liberty Tree are thriving and making their way across the nation.
In the end, the plan is for all 67 counties in Pennsylvania to have a Liberty Tree planted by the 250th anniversary of the United States' founding.
Grants Available for Organizations Helping Veterans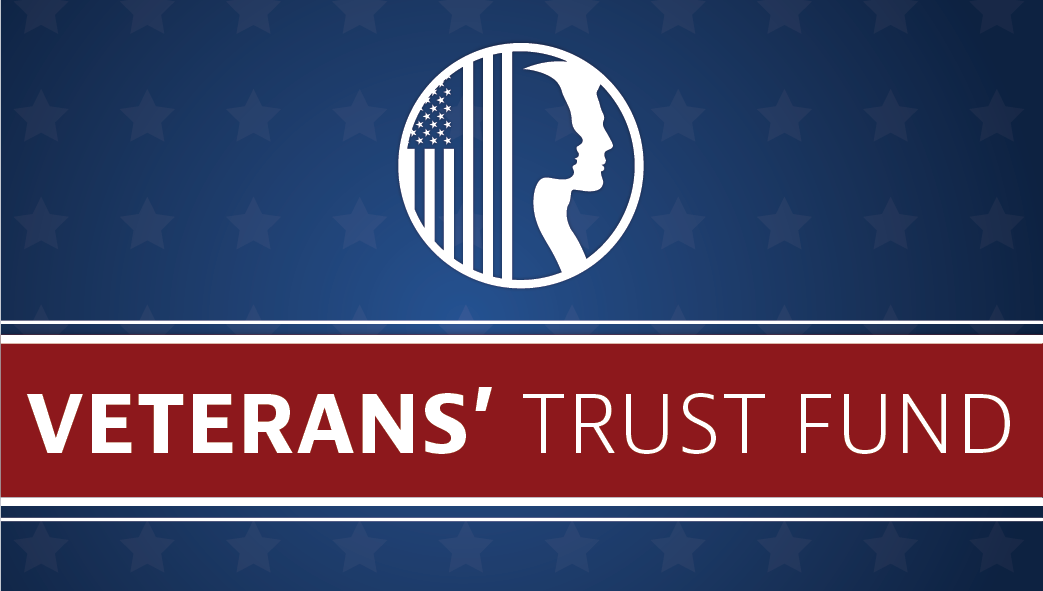 The Veterans' Trust Fund is accepting grant applications for programs and services benefiting Pennsylvania veterans. Nonprofit organizations, veteran service organizations and county directors of veteran affairs may apply by Wednesday, Nov. 8, at 2 p.m.
Find more information about the grant opportunity and how to apply here.
The trust fund is supported by Pennsylvanians who donate when applying for or renewing their driver's licenses, photo IDs or motor vehicle registrations; purchase veteran-specific license plates; or make private donations. Tax-deductible donations can be made online.
Apply to Vote by Mail by Oct. 31 for the November Election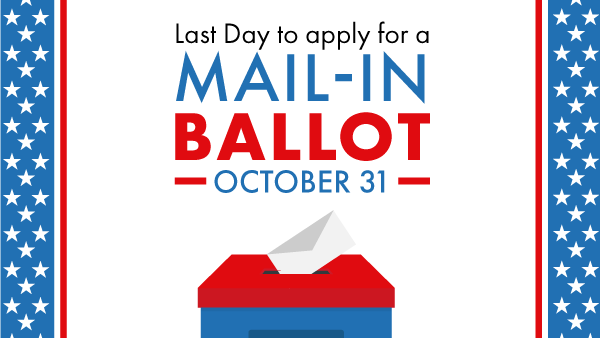 The deadline is approaching for anyone who would like to vote by mail for the Nov. 7 election. Your county election board must receive your application for a mail-in or absentee ballot no later than Tuesday, Oct. 31, at 5 p.m.
Any registered voter may request a mail-in ballot. Absentee ballots can be requested by voters with disabilities or an illness that prevents them from going to their polling place on Election Day, or those who will be absent from their municipality on Election Day.
You can apply for a mail-in ballot online, by mail or in person at your county election board's office or other designated locations. Learn more here.
Harley Davidson Celebrates 120 Years with Visit to the Capitol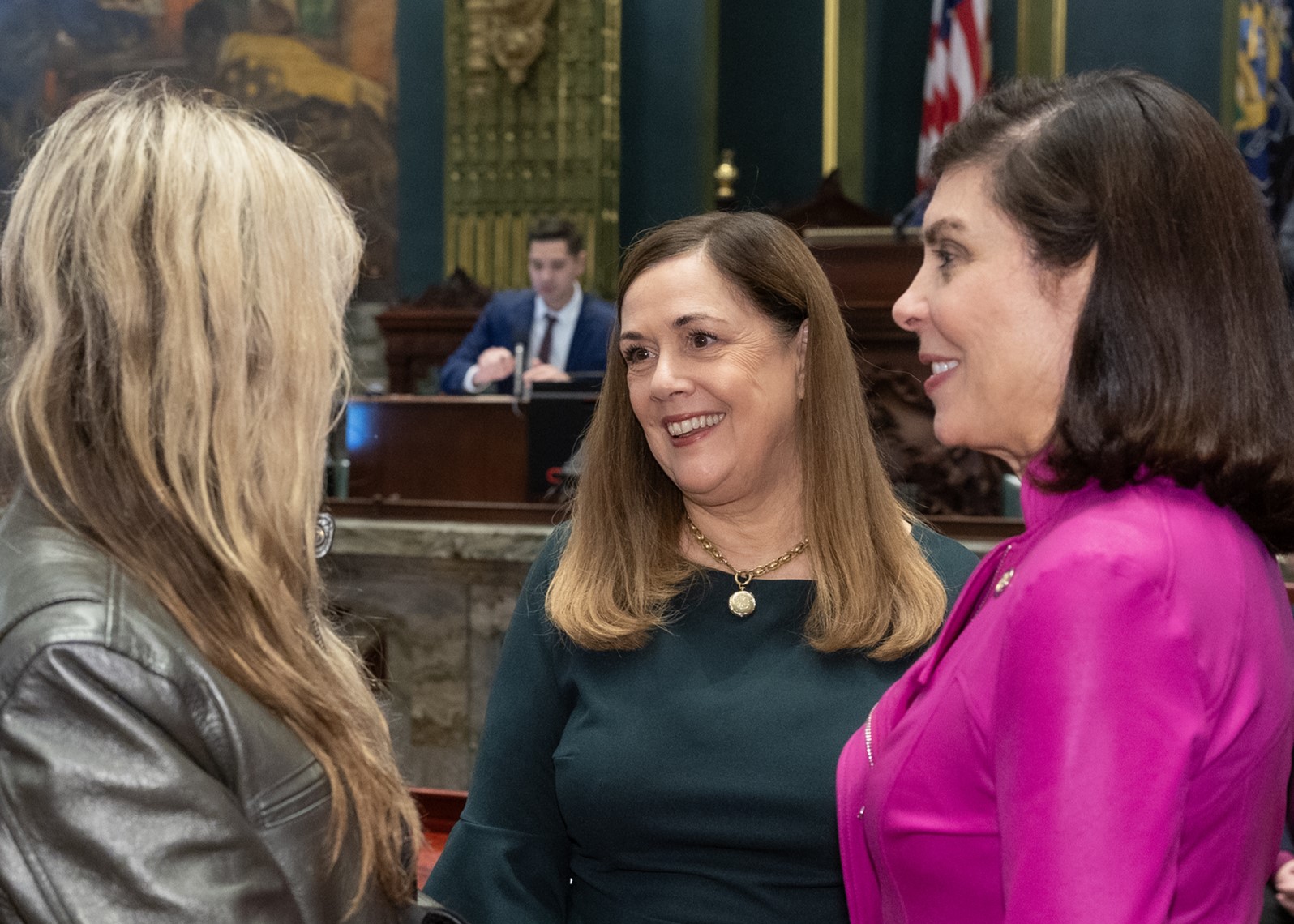 This week, the Senate honored Harley-Davidson, Inc. for 50 years of manufacturing at the Springettsbury Township facility in York County, and 120 years of Harley-Davidson motorcycles. The York facility is where most of the components for Harley-Davidson motorcycles are made.
As part of the festivities, there was an opportunity to meet and take photos with the Davidson family.
Karen Davidson, the great-granddaughter of William A. Davidson, co-founder of the Harley-Davidson company, was one of those in attendance. She has been the Creative Director for the company's general merchandise division for nearly 30 years and has been riding since she was 9 years old. Karen encourages women to ride, and to tell their stories of how motorcycling has helped change their lives.
Recognizing Pennsylvania's First Responders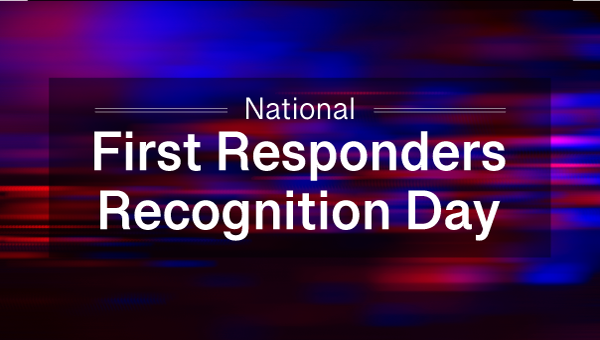 Saturday, Oct. 28, is National First Responders Day. Police officers, firefighters and emergency medical technicians care for us during some of life's worst moments. They are true heroes, and I am proud to honor their brave and selfless efforts.
My Senate colleagues and I have passed legislation to address the serious shortage of volunteer firefighters in the commonwealth. The number dropped from about 300,000 in the 1980s to less than 38,000 today, so they need our support. Without enough volunteers, communities across Pennsylvania face longer wait times when minutes make the difference between life and death.
Office Mascots Celebrate Halloween and Birthdays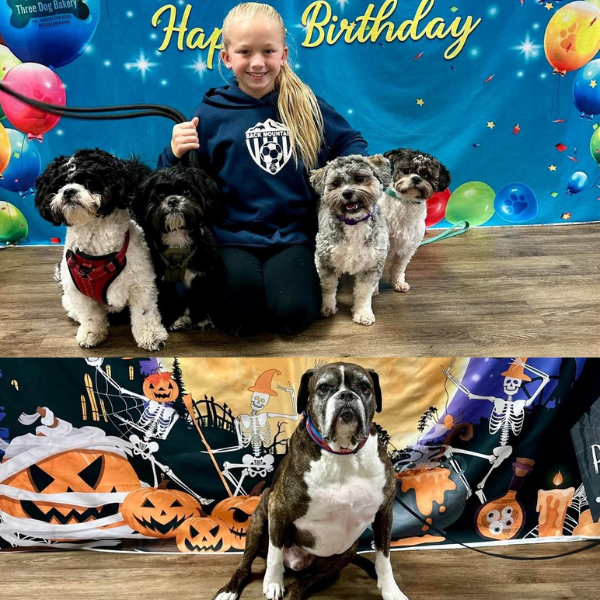 If you've visited our Dallas office, you may have had the pleasure of meeting our official office mascot Zeus. Zeus took his puppy interns on a field trip this week to Three Dog Bakery in Kingston, to celebrate Halloween and devour some yummy birthday treats.
If you stop by the Dallas office, be sure to wish Tiggy, Becket, Millie and Bessie a Happy 1st birthday! And of course Zeus will greet you with his usual happy tail wag.