In this Update:
Senate Judiciary Committee Advances Comprehensive Probation Reform
Calling for the Protection of Banking Privacy
Working to Limit Influence of Lobbyists, Political Consultants
Senate Passes Bill to Allow for First-time Homebuyers Savings Accounts
Addressing Teacher Shortage by Improving Certification Process
Legislation Honoring Scranton Police Officer John Wilding Passes Senate Judiciary Committee
Ways to Reduce Your Energy Usage and Costs
Tips for Crime Prevention Month
---
Senate Judiciary Committee Advances Comprehensive Probation Reform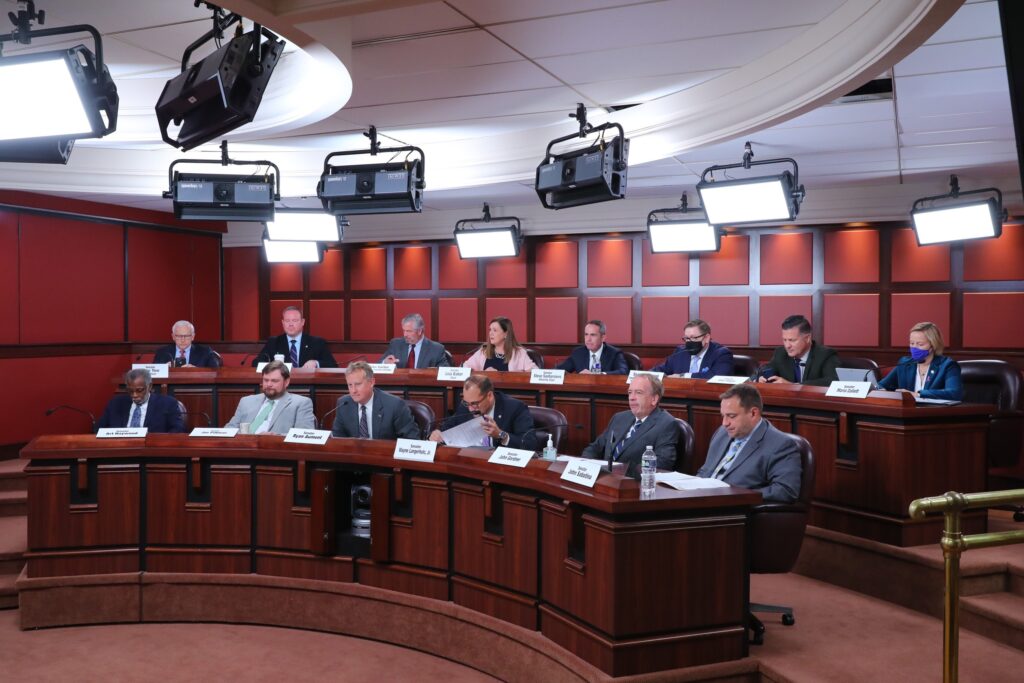 This week the Senate Judiciary Committee unanimously advanced three pieces of probation reform legislation, Senate Bill 904, Senate Bill 905 and Senate Bill 913. SB 904 and SB 905 are relatively straightforward – expressly allowing probation meetings to be held remotely and improving the scheduling of probation and parole meetings.
Senate Bill 913 is the centerpiece bill, which is more involved, setting new guidelines and requirements for holding probation review conferences, for moving to terminate probation, for setting a presumption standard for doing so, and for putting in place realistic limitations on incarceration for technical violations. Most importantly, it offers incentives that reward positive behavior and participation in education, employment, vocational, and drug treatment programing shown to reduce recidivism.
Senate Bill 913 is a bi-partisan piece of legislation I have introduced with Senator Camera Bartolotta (R-46) and Senator Anthony Williams (D-8). The bill is similar to Senate Bill 14 from last session, which unanimously passed the Senate in July of 2020, but unfortunately did not make it through the process to become law. The approach put forth in SB 913 has earned support from a wide array of groups who are not often found on the same side of issues.
What is being proposed is greater fairness in the process, eliminating excessive incarceration, giving individuals a more reliable second chance to get their lives right and offering taxpayers a break from ever-rising state correctional costs. These are all necessary and well-considered changes. There is reasonable confidence that we can strike a balance in overhauling the system and giving greater consideration to effectively bringing individuals back into society, without compromising community safety during this transformation.
Calling for the Protection of Banking Privacy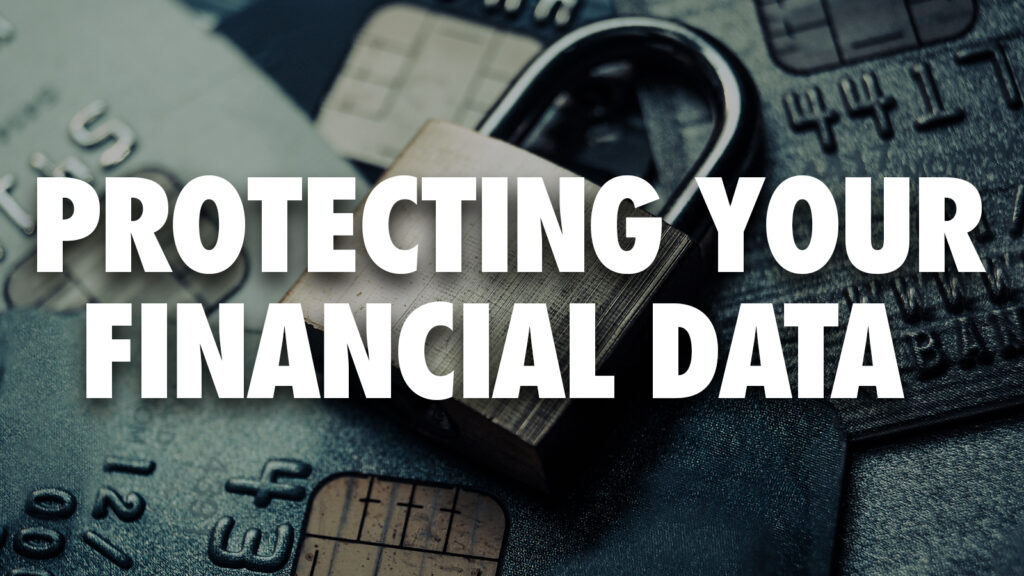 State Treasurer Stacy Garrity joined a coalition of 23 state treasurers, auditors and financial officers calling on President Joe Biden and U.S. Treasury Secretary Janet Yellen to dismiss proposals that would require private banks and credit unions to report to the Internal Revenue Service (IRS) account flows valued at more than $600.
This proposal, which is part of the Biden Administration's $3.5 trillion American Families Plan revenue proposal, would allow for the unnecessary monitoring of private banking activity of more than 100 million Americans. It would be one of the largest infringements of data privacy in our nation's history and cause exceptional administrative burdens for our community banks and credit unions.
The Pennsylvania Bankers Association, the Pennsylvania Association of Community Bankers, and the CrossState Credit Union Association all oppose this proposal.
Working to Limit Influence of Lobbyists, Political Consultants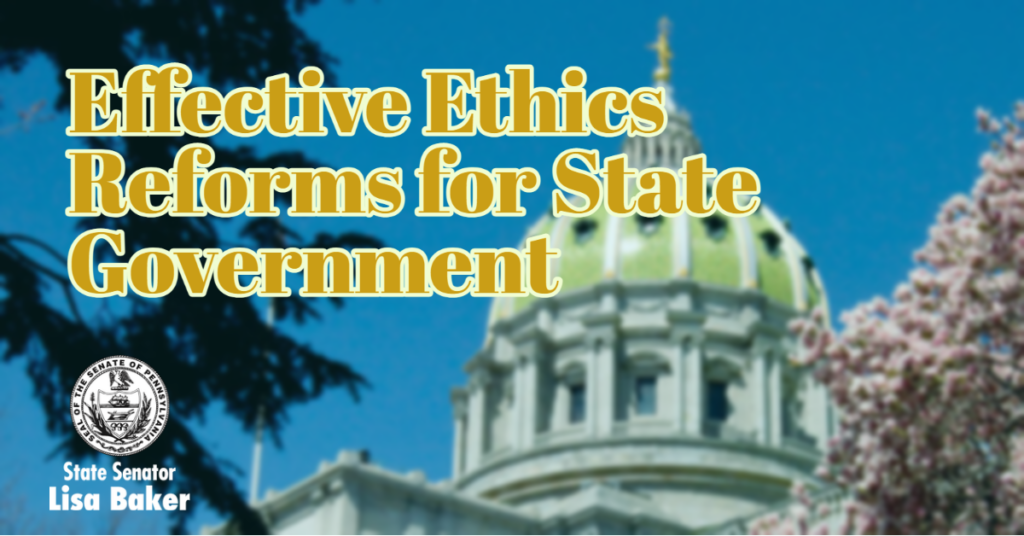 I was pleased to join my Senate colleagues to introduce a package of bills to implement new transparency and ethical standards for lobbyists and political consultants, in order to limit their level of influence in state government.
This was not the first step that we have taken. Earlier this year, I renewed my push for effective ethics reforms by introducing bills to ban cash and other gifts to legislators, public officials, and public employees. Senate Bill 401 for a gift ban and Senate Bill 399 for a cash gift ban, were introduced in March, with strong bi-partisan support.
I have long believed that a gift ban is the simplest and most immediate reform we can put in place to counteract undue special interest influence on the legislative process. It is impossible to erase the suspicion that gifts provide the giver greater access and influence than the ordinary citizen possesses. This an essential step to begin restoring public confidence in our work.
Senate Passes Bill to Allow for First-time Homebuyers Savings Accounts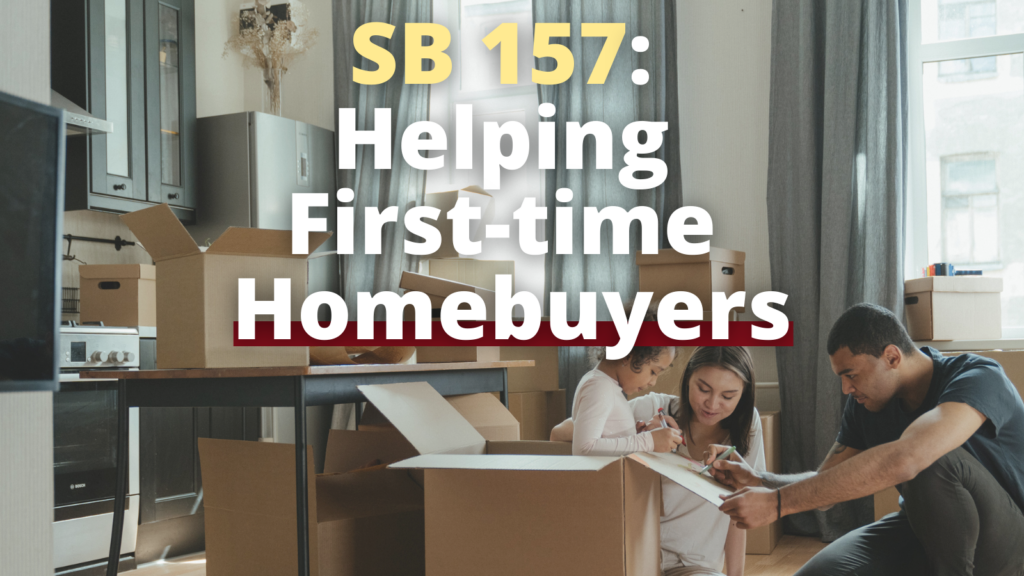 This week, the Senate passed a bill to allow individuals to open a first-time homebuyer savings account with a financial institution.
Senate Bill 157 would allow individuals to open an account of up to $150,000 with a financial institution of their choice for the sole purpose of purchasing a first home. Funds from a first-time homebuyer savings account may only be used to pay or reimburse the eligible costs for the purchase of a single-family home in Pennsylvania.
Since 2009, the number of first-time homebuyers has significantly decreased. According to the National Association of Realtors, the share of first-time homebuyers in the national home sale market has fallen from 45% to just more than 32%.
Individuals taking advantage of a first-time homebuyers savings account will be able to deduct up to $5,000 on their individual taxes, or up to $10,000 for a joint account. The tax deduction can be for no longer than 10 years and may not exceed $50,000 within a ten-year period. Unused funds would be counted against an individual's taxable income.
The bill passed to the House of Representatives for consideration.
Addressing Teacher Shortage by Improving Certification Process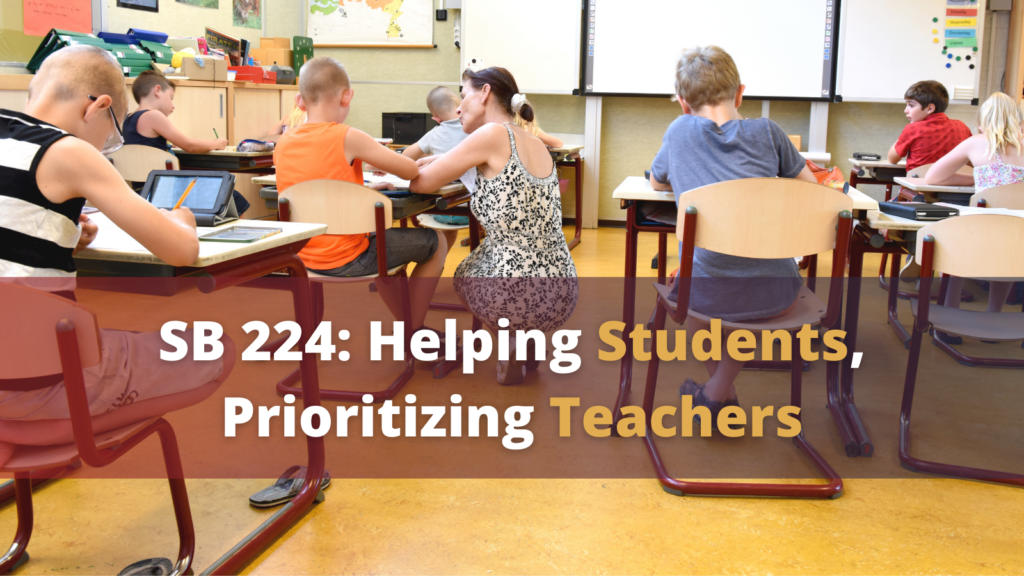 The Senate unanimously passed a bill in response to the teacher shortage that would simplify the process for out-of-state teachers to obtain certification in Pennsylvania.
Senate Bill 224 would allow an out-of-state candidate who has completed any state-approved educator preparation program (including field placement/student teaching) from an accredited institution of higher education to be eligible for a comparable in-state instructional certification.
The bill would also require the Pennsylvania Department of Education (PDE) to recognize and accept out-of-state candidates' qualifying scores on equivalent content tests toward PDE's testing and certification requirements. It would also grant Pennsylvania certification to any candidate who holds a valid certificate issued by the National Board for Professional Teaching Standards – the most respected professional certification available in K-12 education.
According to PDE, the number of newly issued in-state instructional teaching certificates has dropped by 66% since 2010.
Senate Bill 224 now moves to the House of Representatives for consideration.
Legislation Honoring Scranton Police Officer John Wilding Passes Senate Judiciary Committee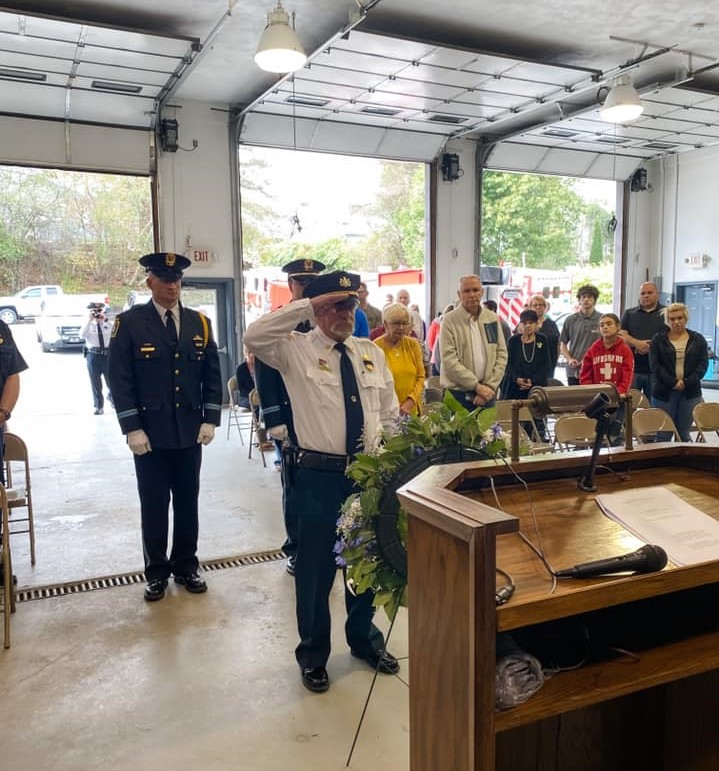 Legislation introduced in honor of a fallen Scranton police officer, John Wilding, received broad bipartisan support from the Senate Judiciary Committee. Senate Bill 814 would strengthen the crimes code by adding penalties for fleeing an officer by foot to evade arrest. Six years ago, Scranton Police Officer John Wilding lost his life in pursuit of suspects who fled the crime scene to evade arrest.
When individuals flee from police officers attempting to lawfully place them under arrest, they create a risk of harm not just to police, but to innocent bystanders and themselves. Existing statute currently prohibits fleeing from an officer in a vehicle and struggling with an officer attempting to place an individual under lawful arrest, however the statute is silent with respect to fleeing an officer on foot and placing the officers or innocent bystanders at risk of injury. This bill will create a new offense of "Evading Arrest or Detention by Foot." It's modeled after a similar statute in the state of Texas.
Officer Wilding was a 2004 graduate of Mid Valley Secondary Center in Throop and attended Pennsylvania State University. He was a 2012 graduate of the Act 120 Municipal Police Officers Training Program at Lackawanna College before joining the Scranton Police Department in April 2014.
Just days ago, we had a very moving memorial ceremony for police officers who lost their lives in the line of duty. With this bill, we are seeking to clarify a potential gap in current law, and once again take a step to further protect law enforcement and punish lawbreakers whose reckless actions cost the lives of police officers.
During the 2019-2020 legislative session, the previous version of the legislation unanimously passed the Senate Judiciary Committee. After receiving feedback from advocates and officers around the state, language was included to further provide for the protection of police animals in the event an individual is evading arrest.
Ways to Reduce Your Energy Usage and Costs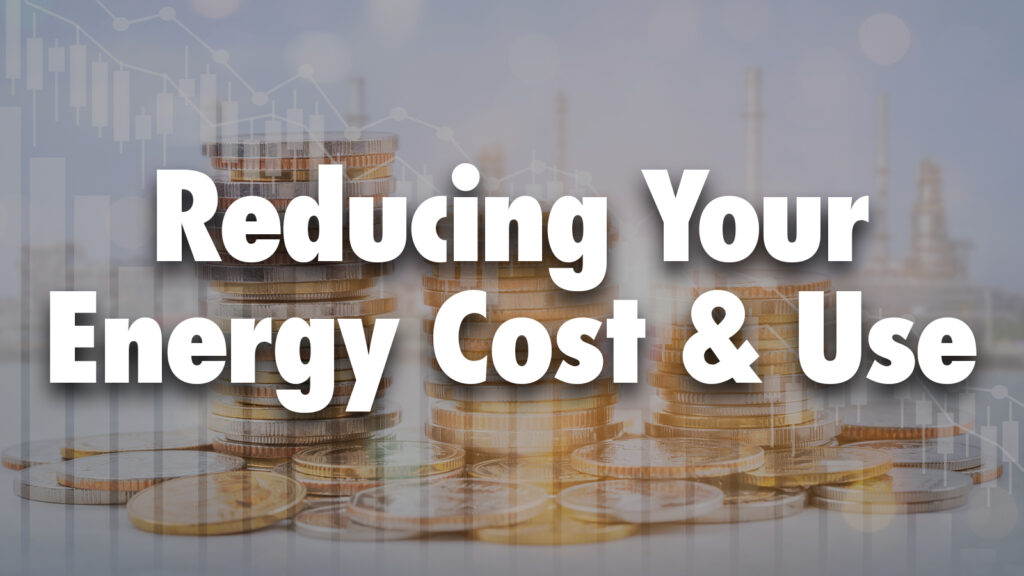 Since October is National Energy Awareness Month, it's the perfect time to become more energy efficient. In addition to the environmental benefits, it will also benefit your wallet.
Click here for ways you can reduce your energy usage and associated costs.
Another way to save on energy costs is by switching your electric supplier. In Pennsylvania, you can choose the company that generates your home or business's electricity. This means you can choose a supplier that offers the lowest price or provides a specific service you want, such as renewable energy.
Click here to shop for your electric supplier at PA Power Switch, the official electric shopping website of the Pennsylvania Public Utility Commission.
Tips for Crime Prevention Month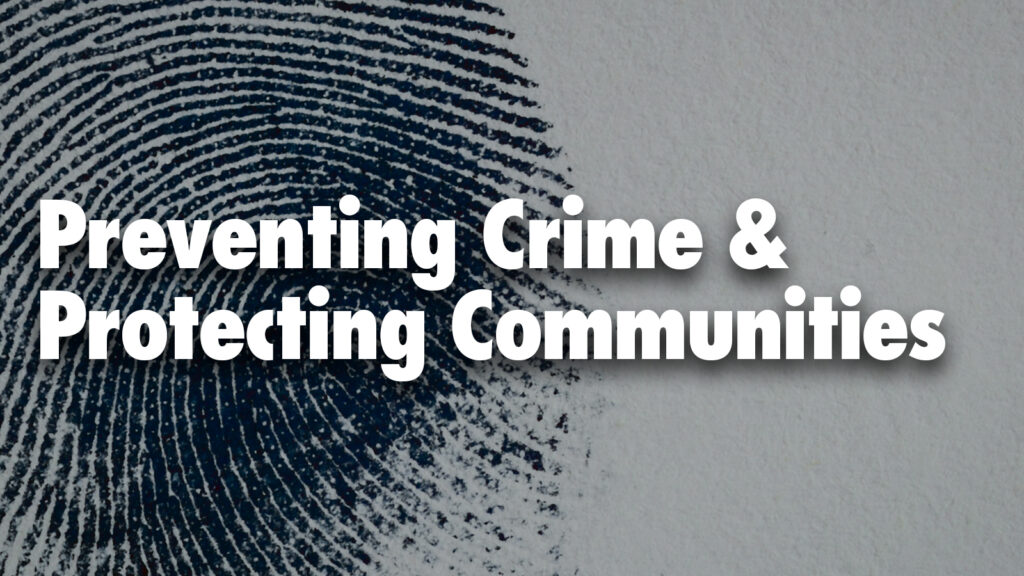 October is Crime Prevention Month, a good time to recognize that avoiding being a victim involves informed citizens in addition to efforts of local law enforcement.
Here are some crime prevention tips from the National Crime Prevention Council.