In this Update:
Vosburg Neck State Park in Wyoming County
Baker's Guardianship Legislation Advances
Highway Dedications Take Place Across the 20

th

Senatorial District
Violence Intervention & Prevention Grants Available
Tours of State Game Lands Slated for October
Enjoying PA's World Class Fall Foliage
---
Vosburg Neck State Park in Wyoming County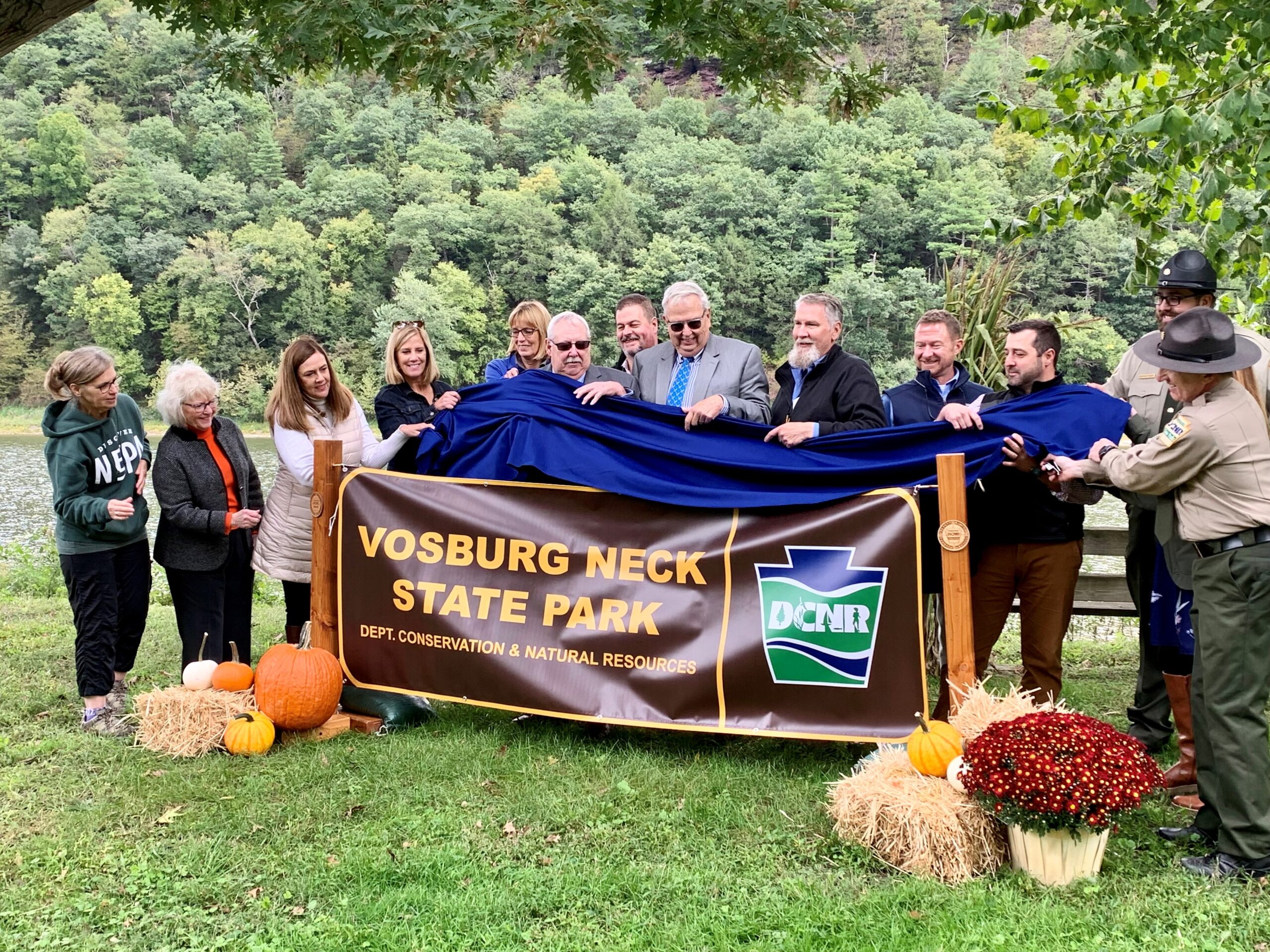 After years of hard work and advocating in Harrisburg, I was proud to deliver a great result – the official addition of Vosburg Neck State Park to our Commonwealth's state park system! Vosburg Neck is 669 acres in Wyoming County that is being acquired with the assistance of the North Branch Land Trust. It was an exciting day to mark the establishment of the first state park in Wyoming County, and to be joined by other advocates, local leaders, outdoor enthusiasts and individuals from the Pennsylvania Department of Conservation and Natural Resources.
What a great moment for all the individuals and groups who have advocated and worked tirelessly. This is a significant victory for conservation and recreation and solidifies the area's reputation for featuring natural attractions and outdoor activities.
The park offers scenic hiking opportunities, including a climb to an impressive westerly oriented vista, pleasant strolls along a former railroad bed, invigorating shared use trails, and significant public access for water-based recreation to the North Branch of the Susquehanna River.
Vosburg Neck, previously known as the Howland Preserve, joins Susquehanna Riverlands in York County and Big Elk Creek in Chester County as the three new additions to Pennsylvania's state park system, bringing the total number of state parks to 124.
Baker's Guardianship Legislation Advances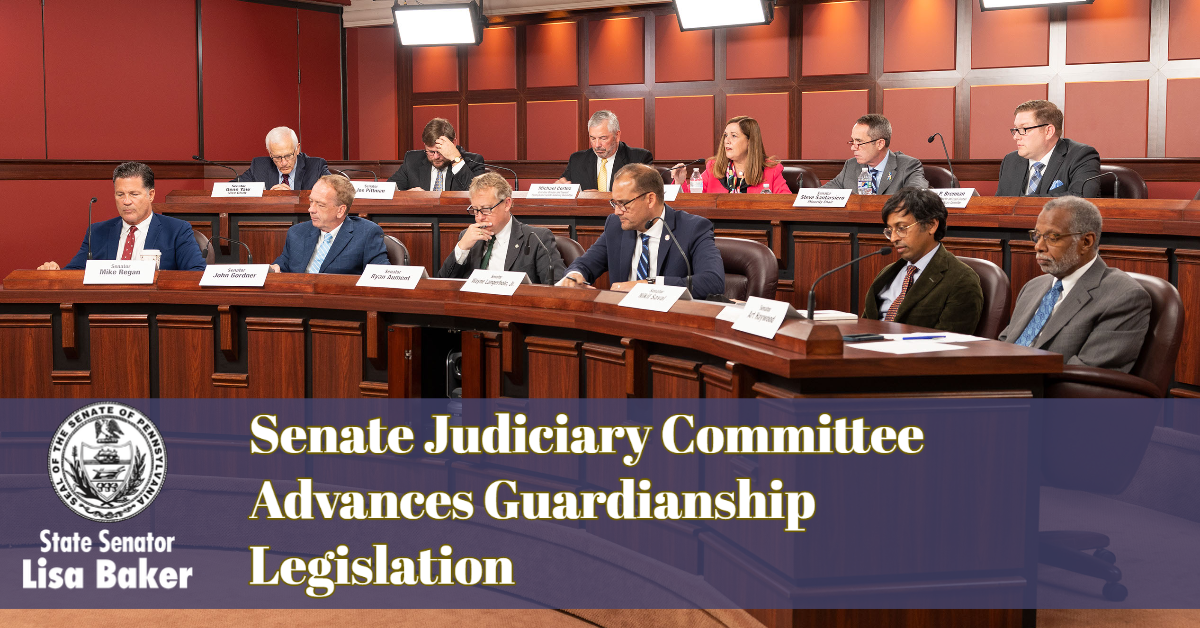 The Senate Judiciary Committee has unanimously advanced legislation that will strengthen guardianship laws in Pennsylvania. I was pleased to work with Senator Art Haywood, to introduce Senate Bill 1333. We hear all too often of guardianships resulting in unintended exploitation of individuals. This measure takes a positive step forward to better protect this vulnerable population from abuse.
While guardianship can be an appropriate tool to support individuals who cannot make decisions themselves, it should be limited and used only as a last resort. Alternatives to guardianship include habilitation programs, representative payees managing public benefits, and family or friends serving as health care representatives. These pathways can be equally effective, less expensive, and more emotionally safe.
The new legislation proposes the following:
Appoints counsel for incapacitated persons without representation.
Requires certification for professional guardians.
Advises courts to first explore alternatives to guardianship.
Requires that petitions for guardianship demonstrate that less restrictive alternatives were considered, but they were insufficient.
Senate Bill 1333 now advances to the full Senate for consideration.
Highway Designations Take Place Across the 20
th

Senatorial District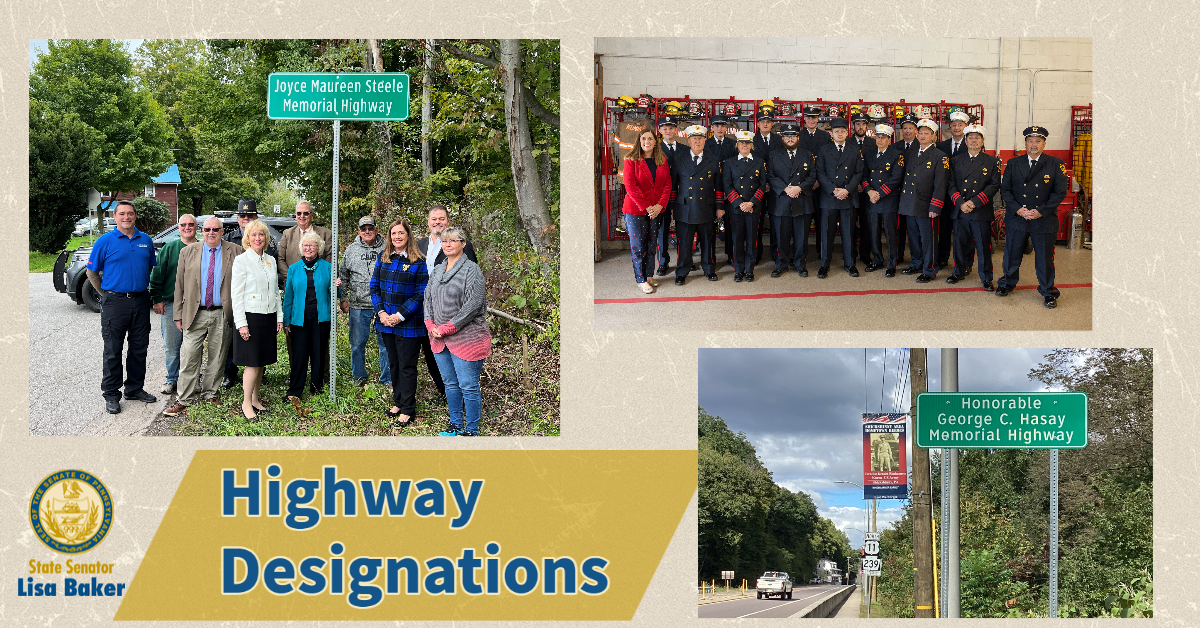 This week, I was pleased to take part in PennDOT's signage unveiling for three new highway designations throughout the 20th Senatorial District:
Nulton, a Kunkle Fire Company, Inc. firefighter, was hit by a dump truck while directing traffic at an accident scene in Monroe Township, Wyoming County in 2018. Having never fully recovered from his injuries, he tragically died one year later. I was pleased to sponsor the bill to honor Nulton with this designation.
Representative Hasay contributed to our community through his extensive political and civic leadership over several decades. It was a true privilege to have been his friend and to have worked with him during his many years in the House of Representatives. He was firm in his positions and principles and dedicated to serving his constituents, yet always knew how to work with others to accomplish results. He represented the 117th House District from 1972 to 2006, and passed away on February 8, 2021.
Joyce Maureen Steele was a utility infielder/outfielder who played in the All-American Girls Professional Baseball League. Steele was a member of the Kalamazoo Lassies club during its 1953 season, while playing briefly at first base and outfield. Joyce was born in Wyalusing, Pennsylvania, in December of 1935 and passed away in April of 2019 in Lovelton, Pennsylvania, where she resided.
Violence Intervention & Prevention Grants Available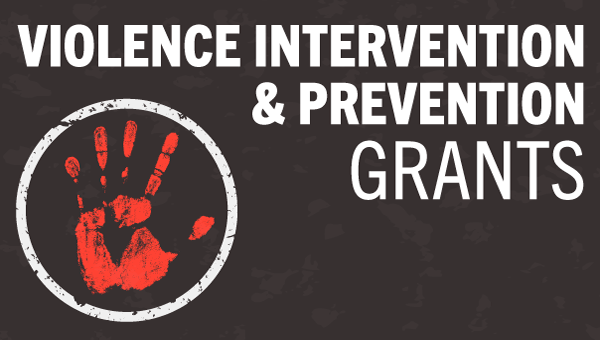 Local municipalities, district attorneys, counties, community-based organizations and institutions of higher education can apply now for Violence Intervention and Prevention funding under two grant programs.
Under the VIP Competitive Grants Program, eligible applicants can request funding for a wide range of programs that address community violence and prevention efforts. The deadline to apply is Oct. 12.
The Coordinated Community Violence Intervention Strategies Pilot Grants Program supports collaborative community violence prevention and response strategies within contiguous geographic areas. The deadline to apply is Oct. 31.
Detailed information about these funding opportunities can be found on the Pennsylvania Commission on Crime and Delinquency's website and on the Open Funding Opportunities webpage.
PCCD will host informational webinars for prospective applicants to provide an overview of these funding opportunities and offer a chance to ask questions and receive instructions on the application process. Registration for the webinars can be found under "FY 2022-23 VIP Application Resources" here.
Tours of State Game Lands Slated for October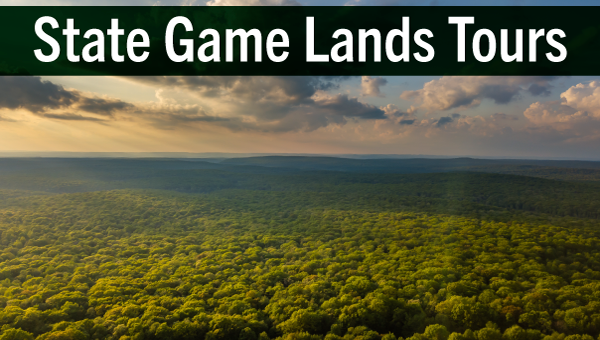 The Pennsylvania Game Commission is holding public tours of state game lands in October.
Nine tours are scheduled throughout the state, the first of which will be held Sunday, Oct. 2. More tours are planned each Sunday through Oct. 16.
The tours provide a good example of the opportunities available on game lands statewide, while showcasing how habitat work being done on these tracts benefits wildlife. All tours are free, held rain or shine and open only to vehicles licensed for travel on public roads. You can find the complete tour schedule here.
Enjoying PA's World Class Fall Foliage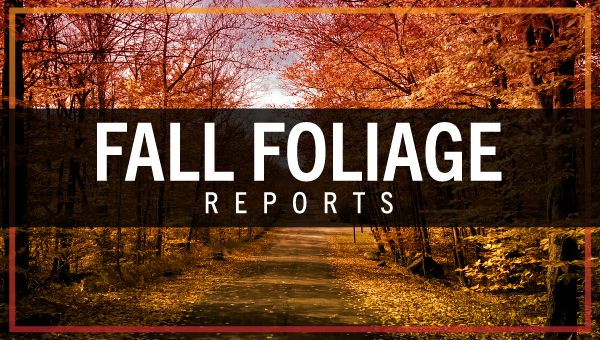 Pennsylvania has a longer and more varied fall foliage season than anywhere in the world, and experts are available to serve as regional advisers, offering tips and resources to help residents and visitors experience a colorful autumn in a variety of ways.
Weekly fall foliage reports can be found online on the DCNR website. The report will be updated every Thursday. Fall foliage typically peaks for several weeks throughout October across Pennsylvania. Visitors can get suggestions about the best spots to view fall foliage on the Penn's Woods Fall Foliage story map and on the Pennsylvania Tourism Office website.
Foliage viewers can also check out one of Pennsylvania's 121 state parks and more than 2.2 million acres of state forestland for some of the best views, recreation trails and park experiences. State foresters and park personnel are also available to recommend the best times and locations to experience the beautiful vistas of the season.

Please do not reply to this email. If you would like to contact Senator Baker, submit a web contact form here: https://www.senatorbaker.com/contact-me-2/