In this Update:
Protecting our Children from Predators
Preventing Childhood Lead Poisoning
Senate Expands Right to Know Law to State-Related Universities
Hearing Highlights Ideas to Combat Lyme Disease in PA
September is Suicide Prevention Month
Rosh Hashanah Begins Sunday
---
Protecting Our Children from Predators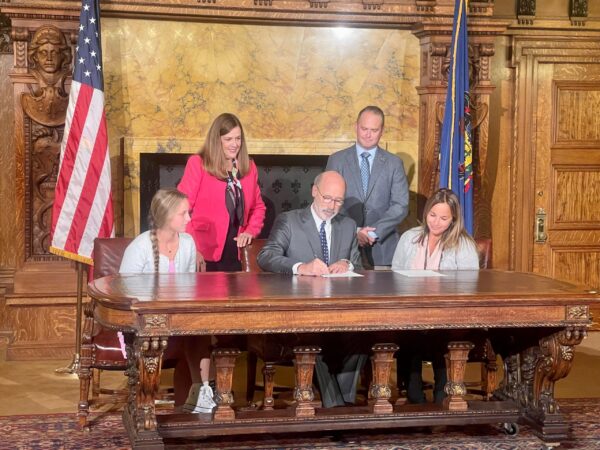 My colleague and friend, Senator Dave Arnold, tragically lost his battle with cancer last year. Both as a former district attorney and as a member of the Senate, Dave fought to uphold the values and principles that make our communities strong. Together with his wife Alicia, daughter Reese, and former Chief of Staff Greg Moreland, we took part in the signing ceremony of Senate Bill 87 by the Governor. I am grateful that his family was able to be with us and celebrate his legacy.
Senate Bill 87 was Senator Arnold's signature bill, which protects child victims of pornography by increasing penalties for anyone who views, possesses, disseminates, photographs, videotapes or otherwise depicts these children engaging in sexual acts. It is impossible for most of us to comprehend the attraction, the motivation, and the prevalence of child pornography, but the statistics of its spread are appalling.
Following Senator Arnold's passing, I was honored to continue to work on Senate Bill 87 in his place. We know with all certainty how damaging this horrific abuse is to the lives of the victims, and we must continue our efforts to protect children from the worst sort of exploitation.
Preventing Childhood Lead Poisoning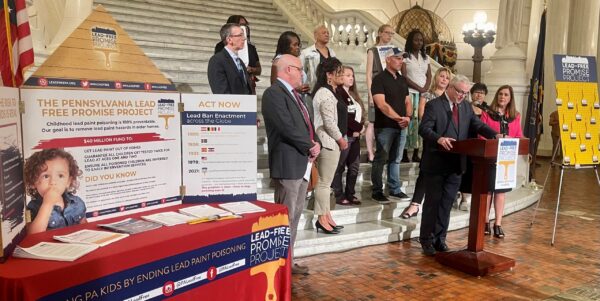 I'm proud to have worked with Senator John Yudichak to jointly introduce Senate Bill 522, bi-partisan legislation that seeks to ensure that all pregnant women and all children in Pennsylvania receive blood tests to detect lead poisoning. This week, I stood with advocates to highlight the importance of Senate Bill 522. Effects of lead poisoning are irreversible and severe, including neurological and developmental disabilities. No level of lead is safe for children, and symptoms may not present themselves until it is too late.
Lead poisoning is highly preventable, if only we act aggressively to detect and eliminate the sources of lead contamination. We came together at a press conference in the State Capitol, to clearly outline a direct purpose – to provide impetus to have this important legislation passed and signed into law before this legislative session shutters for the last time on November 30th.
The need for legislation is indisputable and the urgency is not driven by statistics alone. All you need to do is meet and listen to the families where one or more members have suffered from lead exposure. There is no discernable benefit to delaying final action, as we are not anxiously awaiting more information, more study, or more input from overlooked interests. Following our press conference, SB 522 was unanimously passed by the House Children and Youth Committee, which makes it one step closer to becoming law this fall.
Senate Expands Right to Know Law to State-Related Universities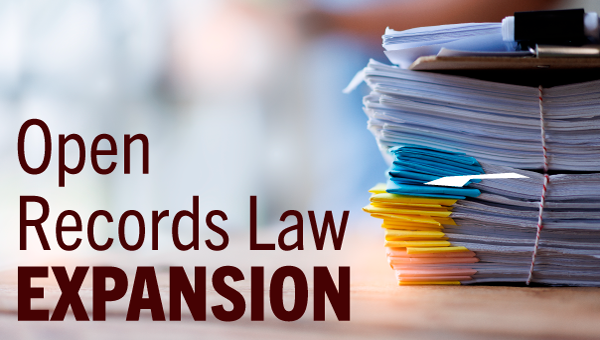 Seeking to shine light on costs driving college tuition increases, the Senate approved legislation to expand Pennsylvania's Right to Know Law to provide greater access to public records at state-related universities.
Senate Bill 488 would create an online searchable database that details information about budgets and contracts approved by Penn State University, Temple University, the University of Pittsburgh and Lincoln University. The legislation also increases the amount of university personnel salary information subject to public disclosure.
State-related universities receive more than $600 million in taxpayer dollars.
Under Pennsylvania's Right to Know Law, the Office of Open Records processes requests for documents from public agencies, such as the governor's administration, legislative and judicial agencies and local organizations. The bill now moves to the House of Representatives for consideration.
Among other measures passed by the Senate this week was Senate Bill 1203, which prevents companies from receiving state contracts, grants or tax credits if they are owned, controlled by, or acting on behalf of the Russian government.
Hearing Highlights Ideas to Combat Lyme Disease in PA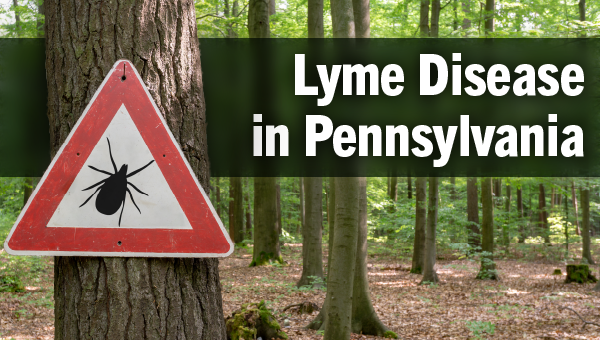 Pennsylvania leads the nation in Lyme disease cases, with children making up the largest demographic affected.
The Senate Health and Human Services Committee held a public hearing to increase understanding of tick-borne diseases, tick testing and mitigation, testing options for physicians and patients, and guidelines for treatment options.
The panel heard testimony from Physician General and Acting Health Secretary Denise Johnson, as well as the director of the Tick Research Lab of Pennsylvania at East Stroudsburg University, an infectious disease physician, and the president of the PA Lyme Resource Network.
September is Suicide Prevention Month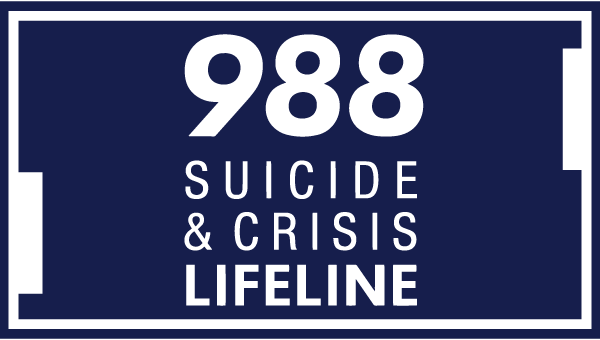 Approximately 1.2 million adults attempt suicide annually in the United States, with more than 85% reporting having made a suicide plan prior to their attempt. In 2020, the most recent year that data is available, approximately 1,700 people died by suicide in Pennsylvania.
Suicide Prevention Month provides an opportunity to remind Pennsylvanians that help is always available. This summer, the 988 Suicide and Crisis Lifeline officially launched nationwide, streamlining call and text access to the national lifeline that provides no-cost crisis response support 24 hours a day, 365 days a year.
In addition to 988, many other resources also remain available to Pennsylvanians in need of support, including:
Crisis Text Line: Text "PA" to 741-741
Veteran Crisis Line: 1-800-273-TALK (8255)
Mothers: 1-833-9-HELP4MOMS
Farmers AgriStress mental health hotline: 833-897-2474
Disaster Distress Helpline: 1-800-985-5990
Get Help Now Hotline (for substance use disorders): 1-800-662-4357
Rosh Hashanah Begins Sunday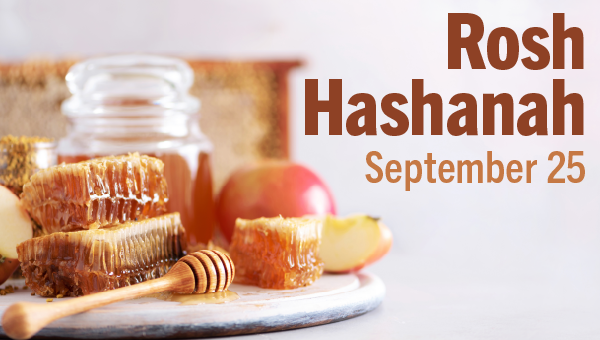 Rosh Hashanah begins at sundown on Sunday and ends at nightfall Tuesday evening. For all who observe this Jewish holiday, I wish you a wonderful new year.

Please do not reply to this email. If you would like to contact Senator Baker, submit a web contact form here: https://www.senatorbaker.com/contact-me-2/