August Enews
Potential State Closings Could Hit Luzerne County Especially Hard
The Wolf Administration dealt back-to-back blows to the Luzerne County workforce and many families this month when it announced the planned closings of the White Haven State Center and SCI-Retreat.
I joined Sens. John Yudichak and John Gordner in issuing the following statement:
"The proposed closure of SCI Retreat combined with the proposed closure of White Haven State Center is a devastating and dramatic blow to the families of Luzerne County. The families and communities of Luzerne County will be forced to deal with the loss of nearly 900 family sustaining jobs and over $100 million in direct, annual economic impact.
While we understand the constraints and challenges of the state budget, Luzerne County is being asked to shoulder an unfair burden of responsibility for balancing the budget.
We oppose the proposed closures of SCI Retreat and White Haven State Center. We will voice our opposition through every means at our disposal, especially the recently enacted Act 133 of 2018, that requires the PA DOC to hold a public hearing to justify the closure of a state corrections facility.
As we did two years ago, we will join forces to fight for the families of Luzerne County. We understand the odds are not in our favor, and historical policy trends are against us. However, we are going to make the case to the Administration that SCI Retreat and White Haven State Center are too important to the families they serve and too important to the regional economy to be shuttered."
Click here to see the state's announcement regarding plans to close SCI-Retreat.
White Haven State Center
The decision by the Wolf Administration to close White Haven and Polk centers will have a dramatic effect on residents and their families – taking and removing some individuals from the only home they've ever known, and forcing families dependent upon state centers to find new accommodations.
This will create great angst and concern for this vulnerable population and those employees who serve them. Due to their location, there will be questions about the economic consequences as well as about the assurances of equivalent care being available within the community, as most residents are classified profoundly disabled and in need of skilled care.
I urge local officials, workers, residents and families to fully participate in the public hearings and push to ensure that families have choices about where their loved ones are being served, including allowing them to remain in a state center if they choose.
The Department of Human Services will hold a public hearing on the planned closing of the White Haven Center on Sept. 12 at 1 p.m. at Saint Patrick's Church, 411 Allegheny St., White Haven. A toll-free hotline has been established for family members of White Haven and Polk center residents who have questions about the closure process. You can call 1-888-565-9435 from 8:30-4 Monday through Friday to speak with staff. Or you can email RA-PWRAStateCenters@pa.gov.
Roundtable On Veterans Suicides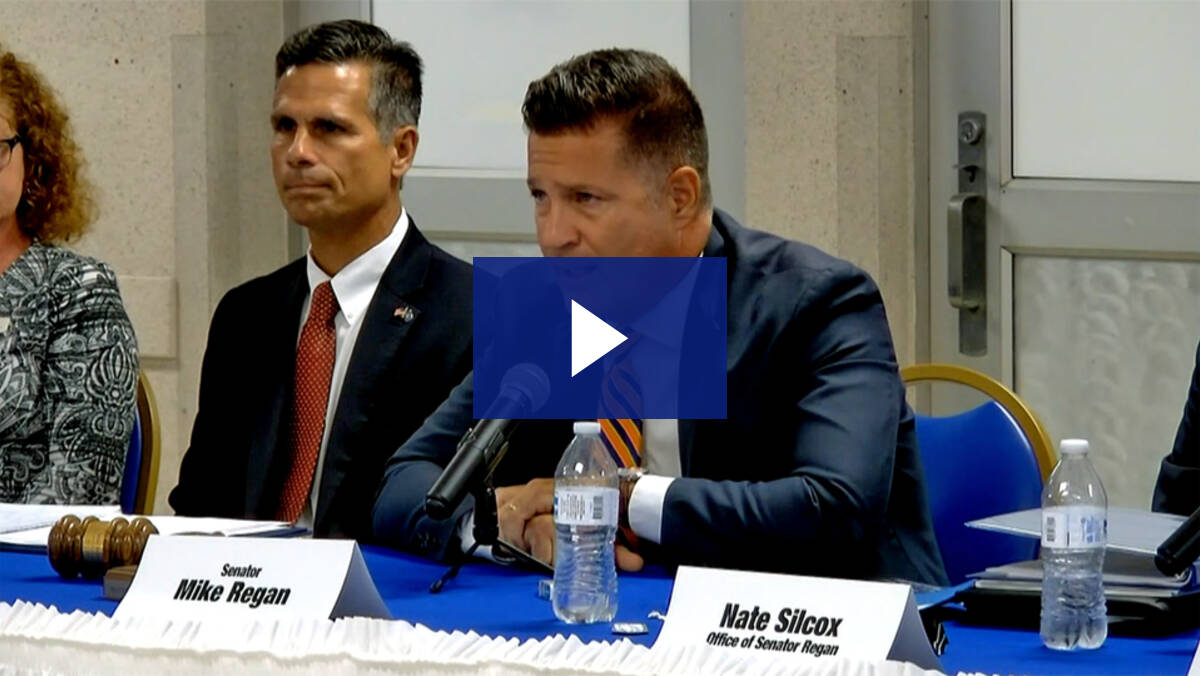 I participated in a roundtable discussion on the issue of veterans suicides held recently at the Wilkes-Barre VA. Fellow Sen. Mike Regan, the chair of the Senate Veterans Affairs & Emergency Preparedness Committee, and U.S. Reps. Dan Meuser and Matt Cartwright also participated, along with officials from the Wilkes-Barre VA, Pennsylvania Department of Drug & Alcohol Programs, Pennsylvania Department of Human Services and Pennsylvania Department of Military & Veterans Affairs along with county directors of veterans affairs.
We discussed ongoing federal, state and local efforts to combat veterans suicides and how best to enhance coordination moving forward.
Senate Judiciary Committee Announces Fall Hearing Schedule
The Senate Judiciary Committee, which I chair, will hold the following public hearings this fall:
BEHAVIORAL HEALTH, SECOND AMENDMENT RIGHTS, AND OTHER GUN RELATED ISSUES:
Tuesday, September 24th
9 am to 12 pm
and
Wednesday, September 25th
1 pm to 4 pm
Hearing Room 1, North Office Building, Harrisburg
STATUTE OF LIMITATIONS:
Wednesday, October 2nd
10 am to 1 pm
Hearing Room 1, North Office Building, Harrisburg
PENNSYLVANIA PAROLEE RELEASE PROCESS:
A review of recent parolee homicides will be the subject of an upcoming hearing to be announced.
Testifiers and other details will be shared when finalized closer to the hearing dates.
All committee hearings will be broadcast live at www.senatorbaker.com and at www.pasenategop.com
Recordings of the hearings and written testimony is also available at their conclusion at https://judiciary.pasenategop.com/
Child Abuse Clearances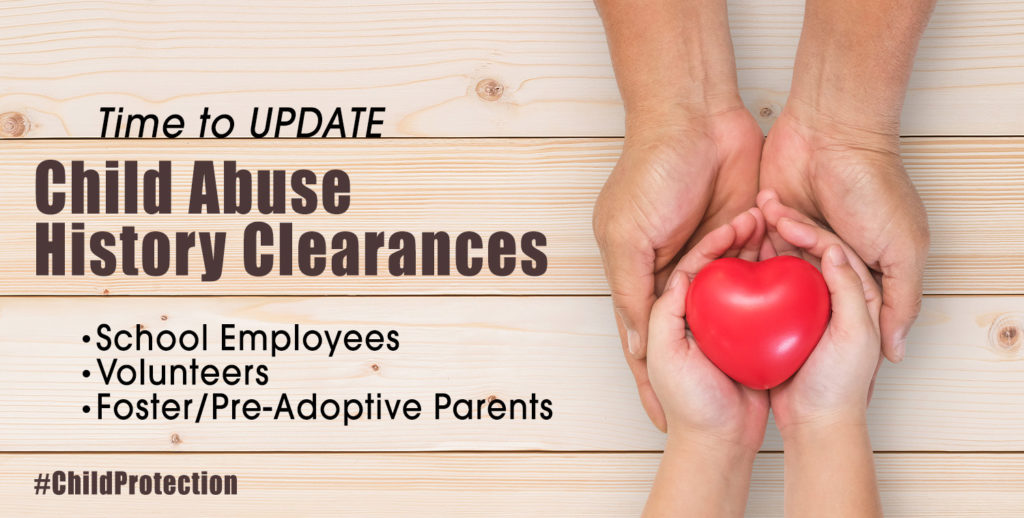 School employees, coaches, volunteers and others who are required to have child abuse clearances will need to update their 2014 clearances for the new school year. State law requires clearances to be updated every 5 years. Find out if you need a child abuse clearance, apply for a clearance, or update your information by clicking here.
State and Federal Alert System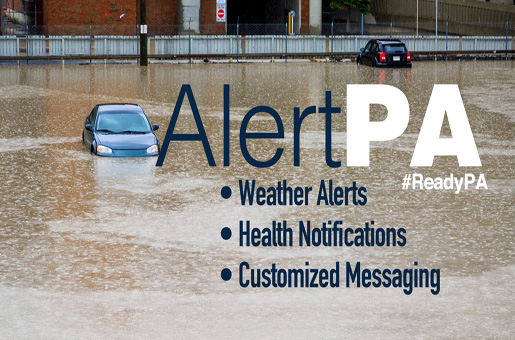 Sign up for the AlertPA notification system if you'd like emergency & weather alerts, health notifications, building alerts and other updates from commonwealth & federal agencies.
It alerts you if your address falls in the path of severe weather, as determined by the National Weather Service. You can customize the types of notifications and add an additional address.