In this Update:
Supporting Children Who Faced Trauma

Fair Season Begins in Northeastern Pennsylvania

Triton Hose Company Annual Carnival
Smart Money Management Leads to Financial Independence
Searching for High School Students to Keep PA Clean
---
Supporting Children Who Faced Trauma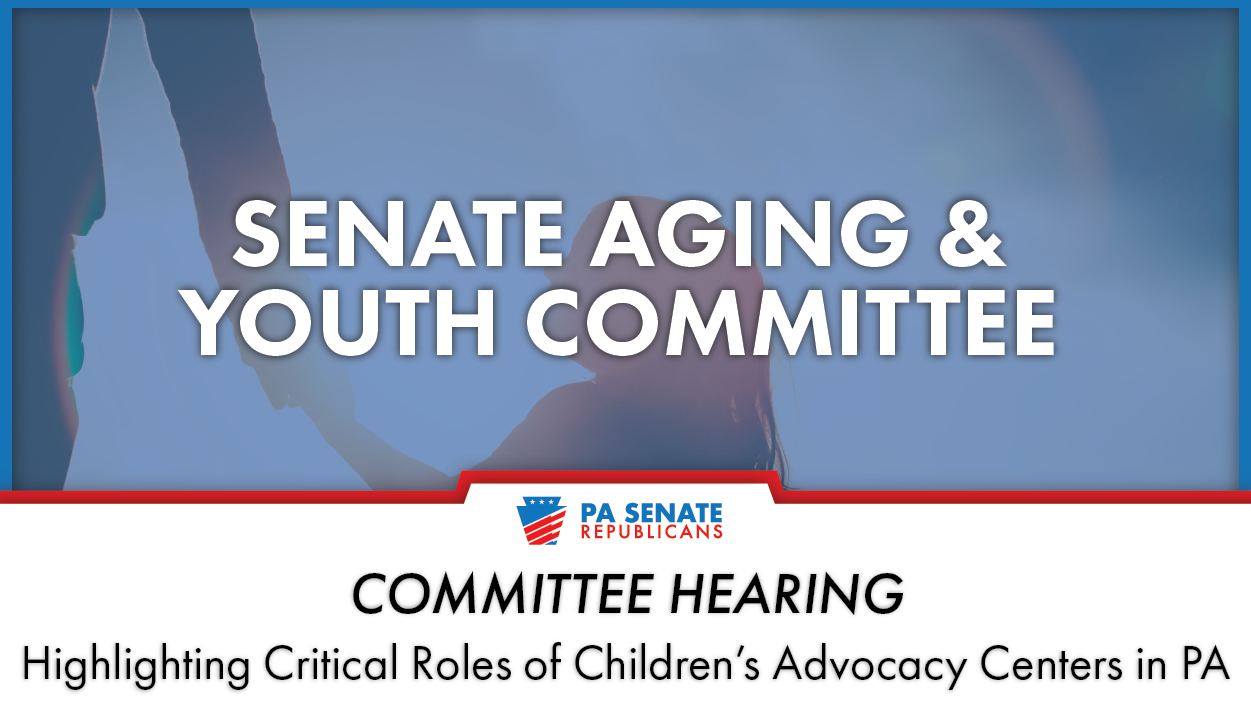 This week, the Senate Aging and Youth Committee held a hearing to gather information about the critical roles played by children's advocacy centers across Pennsylvania.
Children's advocacy centers (CACs) coordinate the investigation, treatment and prosecution of child abuse cases by utilizing teams of professionals involved in child protective and victim advocacy services, law enforcement and prosecution, and physical and mental health.
Without CACs, children who already had traumatic experiences – like sexual abuse – are revictimized when they are forced to repeatedly relive their horror by describing it separately for people representing county agencies, law enforcement and health care. At CACs, everyone gathers at one time in a way that is comfortable for the child.
Pennsylvania has 41 CACs, which provided services to 15,735 children in 2022. Types of cases include sexual abuse, physical abuse, child witness to violence, drug endangered children and others. Learn more about the hearing and access video here.
Fair Season Begins in Northeastern Pennsylvania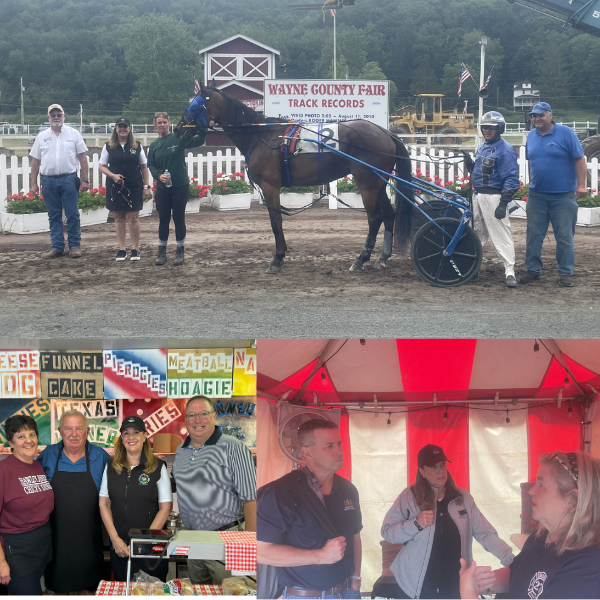 The Wayne County Fair in Honesdale marked the beginning of the 2023 fair season in our area. Observing its 161st year, the fair has served as a key event in our area, bringing many local groups, businesses, and residents together to spotlight the great people and industries in our community. The fair's grandstand entertainment also has a wide variety of events, including music, demolition derbies, tractor pulls, and harness horse racing. Wayne County is one of only 15 fairs in the commonwealth – out of more than 100 – to still have harness racing, with one of them being the Senator Lisa Baker Trot Race.
With attractions ranging from art competitions, livestock auctions, games, great food and more – there's something for everyone at our regional fairs. The fun continues with The Harford Fair in Susquehanna County next week, the Greene-Dreher-Sterling Fair in Wayne County beginning August 25, the Wyoming County Fair running from August 30 – September 4, and the Luzerne County Fair taking place September 6-10.
Triton Hose Company Annual Carnival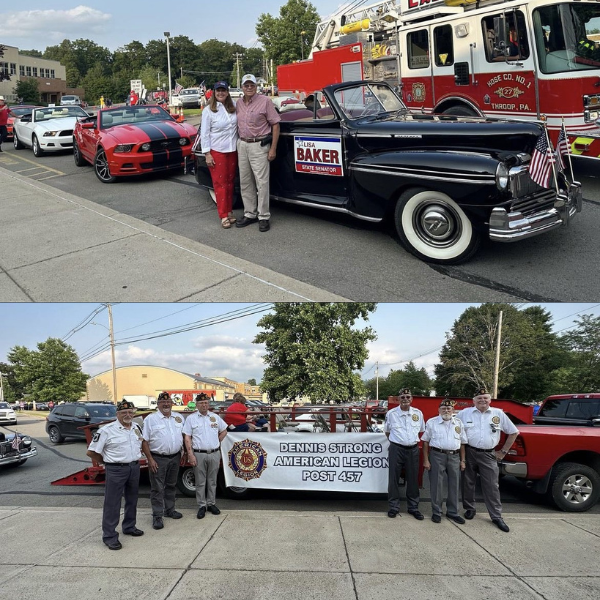 The Triton Hose Company in Tunkhannock kicked off August with its annual carnival. The Hose Company, which is over 150 years old, hosts one of the largest carnivals in all of northeastern Pennsylvania to help support the annual operating fund. This is done with the support of about 100 volunteers and local businesses that come together to make the carnival a big success. It includes a wide variety of raffle drawings and concerts, a marathon, available food options, including their famous Triton pizza! Thanks to the support of our community, our firefighters can continue providing vital services while also offering a great source of entertainment that has something for everyone!
Smart Money Management Leads to Financial Independence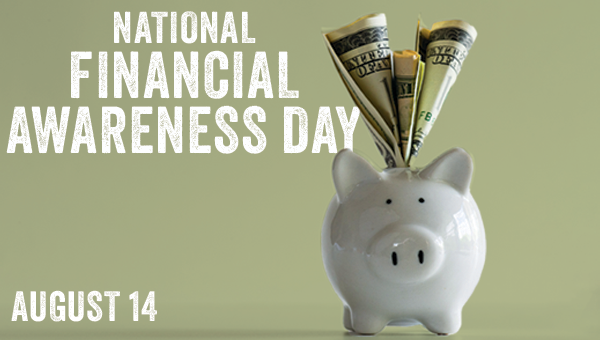 To become financially independent and create the foundation for a secure life, thoughtfully considering financial decisions and their implications is key.
Monday, Aug. 14, is National Financial Awareness Day, which reminds all of us to plan for a more financially successful future. Of course, in addition to a willingness to plan, we must also have the knowledge about positive versus negative money management practices.
Senate Republicans passed a bill to improve personal financial literacy by requiring completion of a high school course that would advise on basic money matters like credit and credit scores; savings and investments; and college, home and auto loans. By teaching high school students the basics, they will be able to make better decisions to position themselves for a lifetime of financial independence.
As you take an active role in managing your money, you may come up with a question, concern or complaint about Pennsylvania financial institutions, services or products. Call the Pennsylvania Department of Banking and Securities at 1-800-722-2657 or fill out the online complaint form here.
Searching for High School Students to Keep PA Clean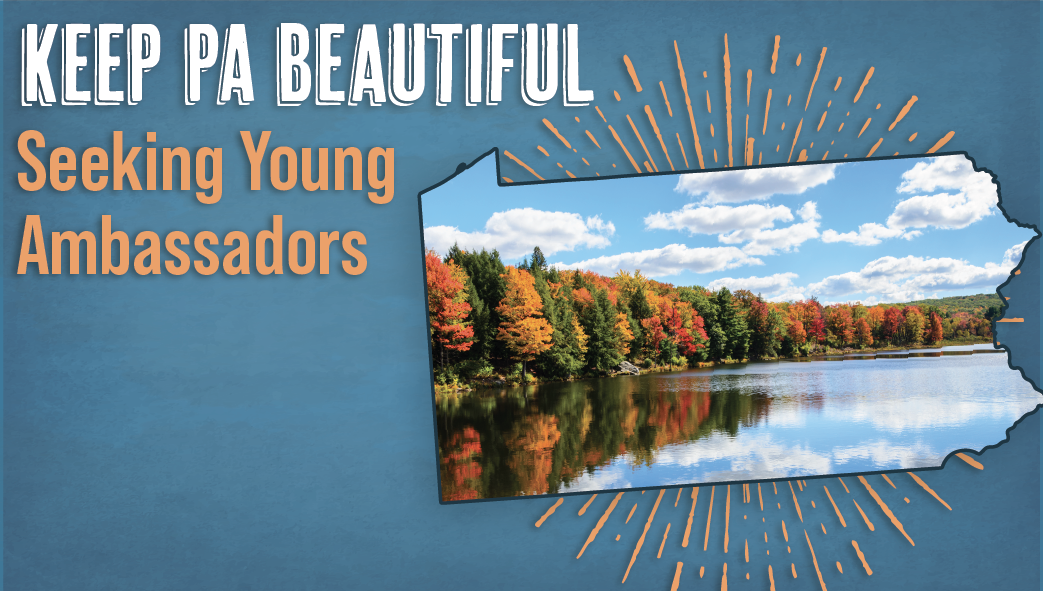 The Pennsylvania Department of Transportation and Keep Pennsylvania Beautiful are inviting 10th -12th grade students from around the state to help keep Pennsylvania clean and beautiful through the Young Ambassadors program.
The program provides opportunities for high school students to train and network with industry leaders, state agencies, local media and the Keep Pennsylvania Beautiful network to increase leadership and problem-solving skills.
Learn more about ambassadors' responsibilities and apply for the program by Sept. 14 here.

Please do not reply to this email. If you would like to contact Senator Baker, submit a web contact form here: https://www.senatorbaker.com/contact-me-2/