July Enews
Laws Authorize Rescue of Children and Animals in Hot Cars
Earlier this month, Act 5 of 2019 went into effect in Pennsylvania to protect good Samaritans who rescue children in hot cars. The law protects a person from liability related to damaging a car or its contents if they believe a child is in imminent danger of suffering harm if not immediately removed from the vehicle. The person must make a reasonable effort to locate the vehicle's owner, use no more force than is necessary to enter the vehicle, and remain at the scene until emergency responders arrive.
Parents or caregivers who leave a child in a hot car may face serious charges, including Endangering the Welfare of Children.
This is also the first summer since Pennsylvania's Animals in Distress law was enacted.
Act 104 of 2018 authorizes public safety professionals to remove dogs and cats from unattended motor vehicles if there's imminent danger from heat, cold or other causes. Reasonable steps must be taken to locate the driver of the vehicle.
Department of Corrections Reviewing Alleged Murders Committed By Parolees
In response to reports of six murders allegedly committed by five Pennsylvania parolees over the last few weeks, including the slayings of two children and a Pittsburgh police officer, I have had discussions with Corrections Secretary John Wetzel regarding the seriousness of this matter. I sent this letter to Secretary Wetzel asking for an investigation and analysis. Once the department has completed this review, the Senate Judiciary Committee will hold a public hearing to go over the findings and what will be done to prevent this from happening again.
Boating Under the Influence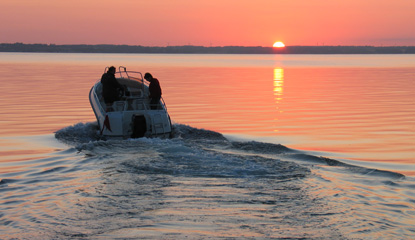 Lake Wallenpaupack, Lake Winola, Harveys Lake, the Delaware River and so many other tremendous bodies of water throughout the 20th District offer residents and visitors a chance to experience the great outdoors. But boating under the influence (BUI) can turn a relaxing day on the waves into tragedy.
Sadly, Pennsylvania Fish and Boat Commission Waterways Conservation Officers reported 14 deaths in 2018 boating accidents. In at least three of those cases alcohol or drugs were a contributing factor. During the first six months of 2019, officers have arrested 12 individuals for BUI.
Pennsylvania's BUI laws apply during the operation of non-powered watercraft, including canoes, kayaks, inflatable boats, and rowboats. An individual 21 years of age or older is considered over the legal limit with a blood alcohol concentration (BAC) of 0.08%. For those under 21 years of age, the legal limit is a 0.02% BAC.
Spotting the Spotted Lanternfly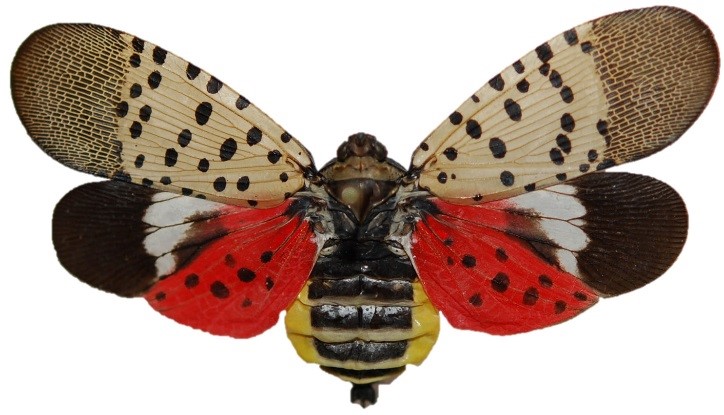 Pennsylvanians are encouraged to report sightings of the invasive Spotted Lanternfly which presents a significant threat to the state's agriculture sector, including the grape, tree-fruit, hardwood and nursery industries, which collectively are worth nearly $18 billion to the state's economy. The pest has prompted a quarantine on plants in 14 counties including Monroe, Schuylkill and Carbon.
If you see a Spotted Lanterfly, immediately report it online or by calling 1-888-4BADFLY. The state Department of Agriculture encourages you to also immediately kill the bugs, which lay egg masses with 30-50 eggs, to help stop them from spreading.
Find out more here: https://extension.psu.edu/spotted-lanternfly
Heller's Orchard Turns 100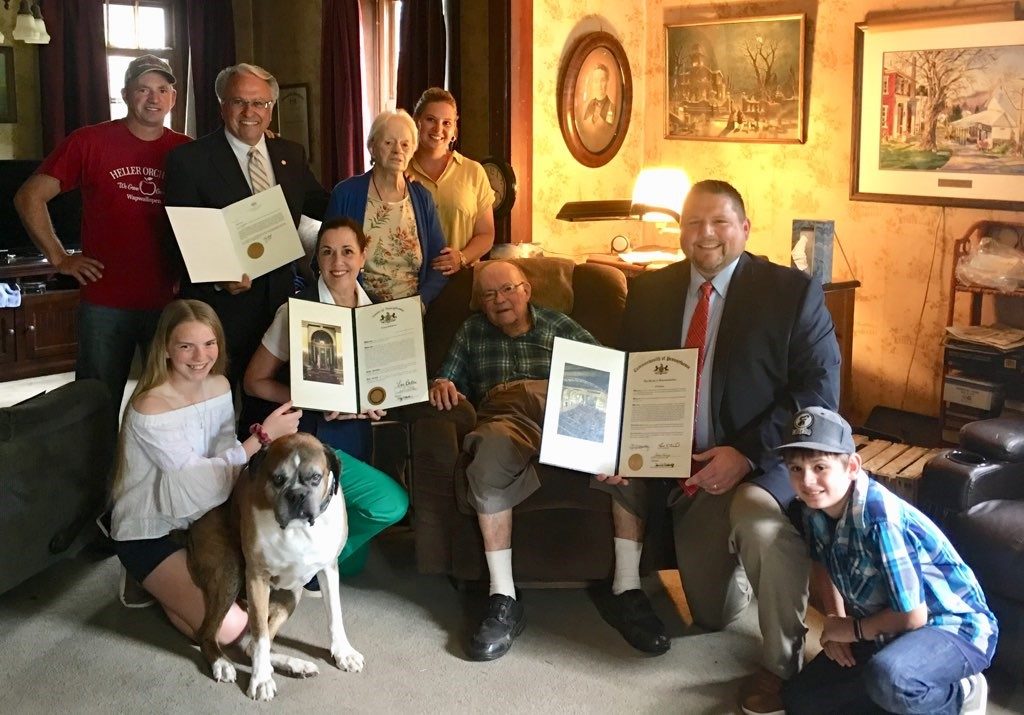 Congratulations to the Heller Family for reaching the century mark for their orchards in Wapwallopen, Luzerne County.
Andrea and Greg Heller have a passion for farming and their hard work and dedication have enabled their orchard to reach the milestone.
Greg, who is the sixth generation on his family's farm and the third generation of the Heller family growing fruit, has continued the family business and grown it.
Seventeen varieties of apples and five varieties of pears grow at the orchard. In addition, peaches, plums, nectarines, and cherries are also grown and sold by the Hellers.
The 50-acre apple orchard and fruit farm has been a staple near the North Branch of the Susquehanna River and draws in visitors year round to buy fruit, baked goods, eggs and cider. In addition, the property hosts peach and apple festivals annually.
Founded by Hoyt Heller in 1919, the orchard began on just 20 acres of land. Hoyt's son Quentin traveled to England in 1954 where he learned that dwarf trees allowed farmers to produce more fruit while using less land. He returned to the states with the trees and became one of the first apple growers in Pennsylvania to pioneer dwarf apple tree nurseries. He and his father cleared additional land to be used for the orchards and expanded the operation to 35 acres.
Greg and Andrea added another 15 acres. Their fruits are now sold at Wegmans, Gerrity's and Mountain Fresh supermarkets.