In this Update:
General Assembly Terminates Emergency Declaration, Ensures Key Waivers Remain
Legislation Expanding PACENET Advances
Senate Votes to Rein in Health Secretary's Power, Ban Vaccine Passports
Senate Honors 2020-21 Pennsylvania State Champion Girls Wrestlers
Property Tax/Rent Rebate Program Application Deadline Extended
Celebrating Flag Day on June 14
New PA Unemployment Compensation System Now Online
---
General Assembly Terminates Emergency Declaration, Ensures Key Waivers Remain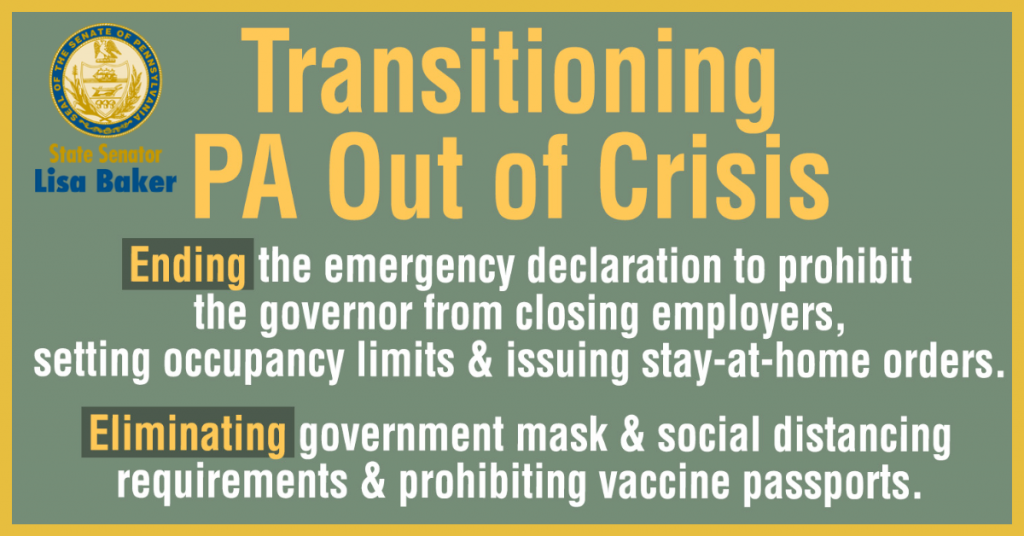 The General Assembly voted this week to end Gov. Tom Wolf's emergency declaration while ensuring Pennsylvania can take the steps necessary to recover. The end to his emergency declaration is a direct result of last month's primary election, when Pennsylvania voters came to the ballots to overwhelmingly support the ability of the legislature to end an emergency declaration after 21 days.
House Resolution 106 terminates the pandemic emergency declaration and ends the governor's power to close employers, limit occupancy, suspend state statutes or issue stay-at-home orders due to COVID-19. The measure does not need to go to the governor for enactment.
While the end to the last year of limitless emergency declarations and massive restrictions is a positive step towards rebuilding and restoring our communities and economy, some responsible protections pertaining to healthcare and vulnerable individuals remain in place.
The legislature also approved House Bill 854, which will ensure all waivers that were previously effective under the COVID-19 emergency will remain in effect until Sept. 30, 2021, unless sooner terminated by the authority which initially authorized the waiver. This protects access to critical federal funding and waivers that benefit health and safety, such as the emergency authorization of telemedicine, temporary staffing at nursing homes and personal care homes, and other staffing issues in health care facilities. The bill was sent to the governor for enactment.
Families, employees and employers have all been forced to weather the negative impacts of the COVID-19 pandemic, and the lasting effects of decisions that have been made. With passage of these measues, unilateral decisions have come to an end, and moving forward we will be able to work together collaboratively to support, stabilize and strengthen our state.
Legislation Expanding PACENET Advances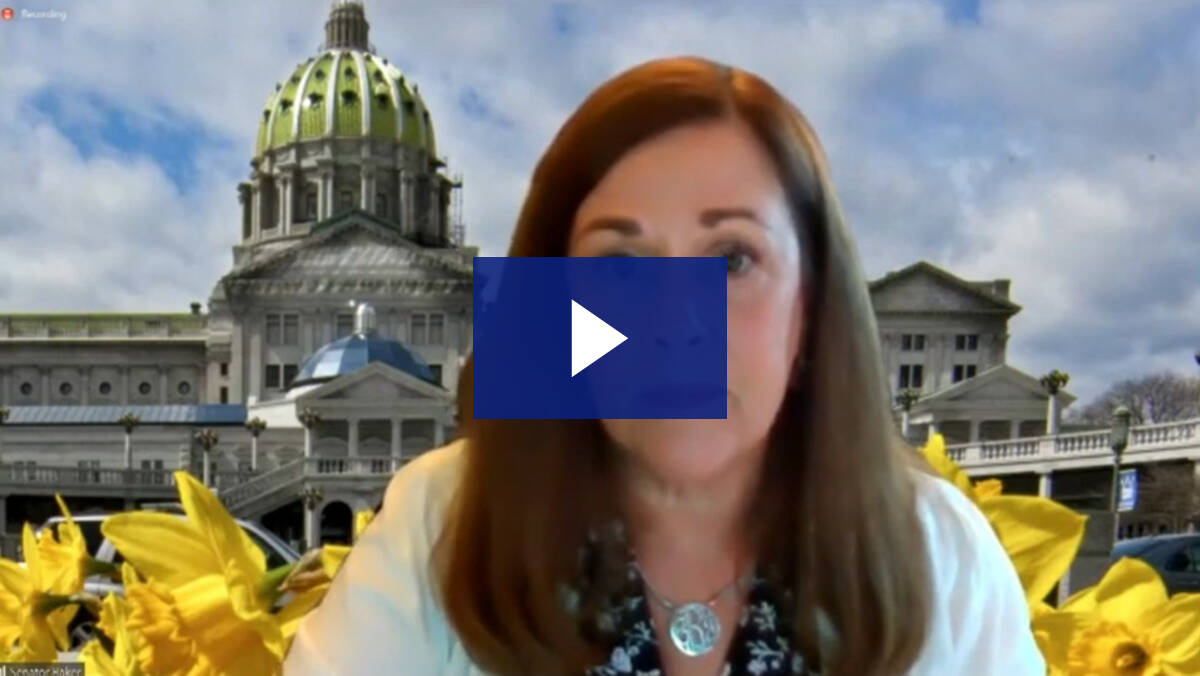 Recently the Senate Aging & Youth Committee unanimously approved Senate Bill 668, which makes several important changes to the PACENET program to better support our seniors in need of prescription assistance. I'm proud to be a co-sponsor of Senate Bill 668, as I continually hear from many constituents who reach out regarding the importance of this program.
Senate Bill 668 makes three important changes:
Expands the program's income eligibility by $6,000 for single individuals and married couples.
Removes the requirement that a PACENET card holder pays a monthly premium.
Provides the Department of Aging with the discretion to have card holders enrolled in a Medicare Part D program that meets their prescription needs.
In the video above from the meeting, I questioned Tom Snedden, director of the PACE program, about what the premium savings will be for seniors as a result of this legislation, and how many additional seniors will be helped by Senate Bill 668. Given the modest increase that seniors receive from Social Security, the savings as a result of these changes to PACENET can be an important way to help people get their needed medication while on a budget.
Senate Bill 668 has advanced to the full Senate for consideration.
Senate Votes to Rein in Health Secretary's Power, Ban Vaccine Passports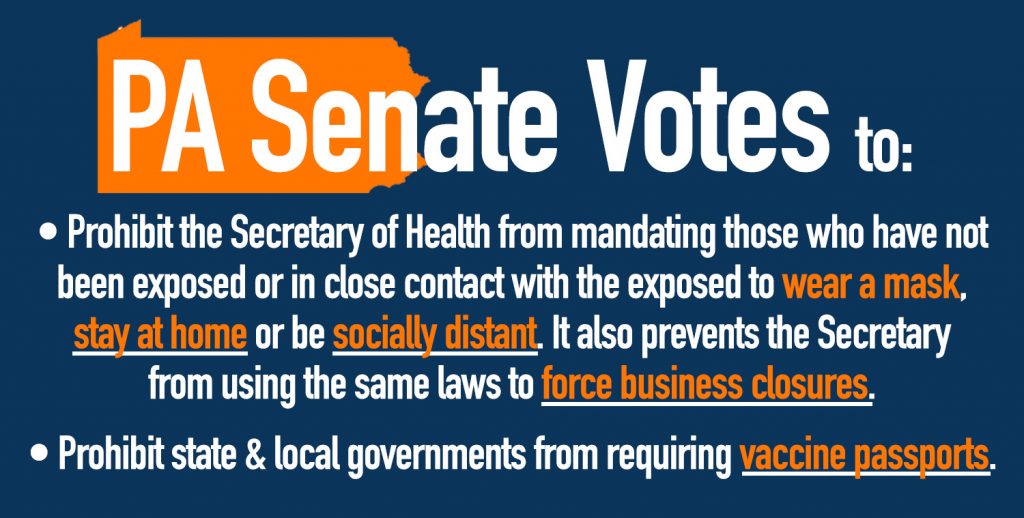 Legislation to prevent the excess use of power by the state Secretary of Health and prohibit vaccine passport requirements was approved by the Senate.
The bill prohibits the Secretary of Health from using the 66-year-old Disease Prevention and Control Act to mandate those who have not been exposed or in close contact with the exposed to wear a mask, stay at home or be socially distant. It also prevents the secretary from using the same laws to force business closures.
It also prohibits the state – as well as counties, municipalities, school districts and colleges that are subsidized by state taxpayers – from requiring proof of vaccination. The measure was sent to the House of Representatives for consideration.
Senate Honors 2020-21 Pennsylvania State Champion Girls Wrestlers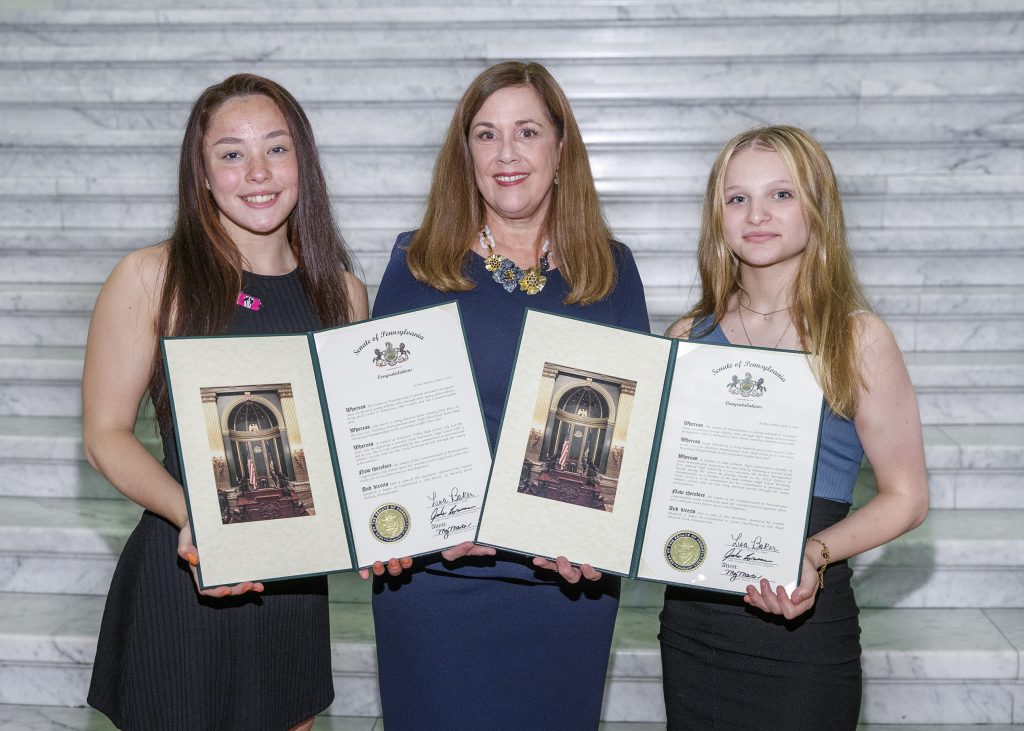 As part of the Pennsylvania Senate's recognition of Pennsylvania's 2021-2022 Champion Girls Wrestlers, I was pleased to introduce two champion wrestlers from the 20th Senatorial District, Lexia Schechterly, from Lake Lehman High School, and Lily Sherer, from Delaware Valley High School.
Lexi and Lily took first place in a recent competition at Spooky Nook Sports Complex in Lancaster County. These outstanding young women have found a competitive challenge in wrestling, and excelled in their pursuit. More about their dedication to wrestling and their athletic accomplishments are included in the video of their introduction here.
Thank you to my colleague, Senator Scott Martin for his advocacy and leadership in advancing girls wrestling in Pennsylvania. More than 300 high school girls and about 200 middle school girls participated in wresting during the past school year. Girls wrestling is the fastest growing high school sport in the country during the past five years. The majority of states, 32 of them, sanction girls wrestling as an official high school sport. The PIAA has indicated that they will sanction the sport when 100 teams have been formed. Currently, 10 school districts teams exist in areas throughout the state.
Property Tax/Rent Rebate Program Application Deadline Extended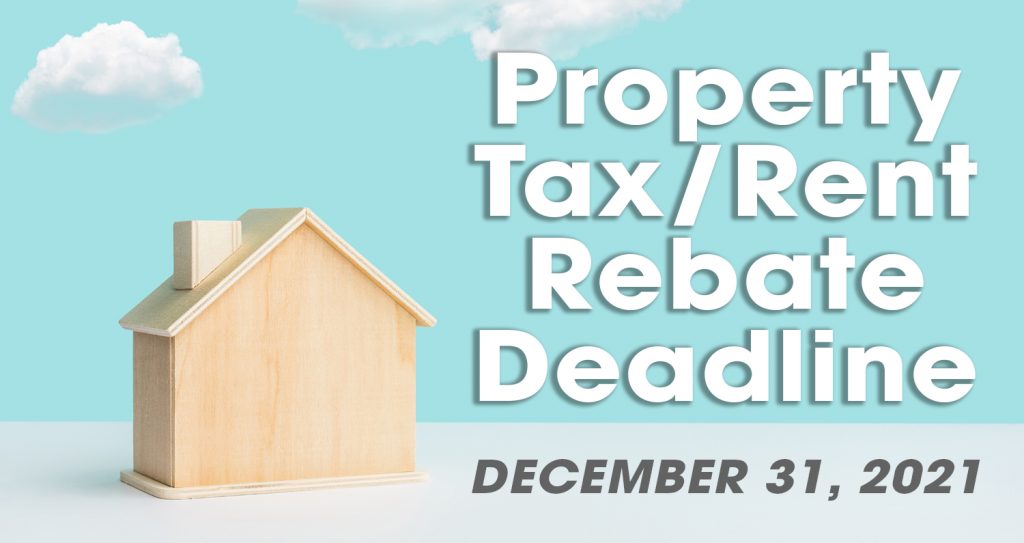 The deadline for older and disabled Pennsylvanians to apply for rebates on rent and property taxes paid in 2020 has been extended from June 30 to Dec. 31, 2021.
The Property Tax/Rent Rebate Program benefits eligible Pennsylvanians age 65 and older; widows and widowers age 50 and older; and people with disabilities age 18 and older. The income limit is $35,000 a year for homeowners and $15,000 annually for renters, and half of Social Security income is excluded.
Applications can be submitted online with the Department of Revenue's myPATH system. Filing online leads to fast processing, easy direct deposit options and automatic calculators that help with the process.
Celebrating Flag Day on June 14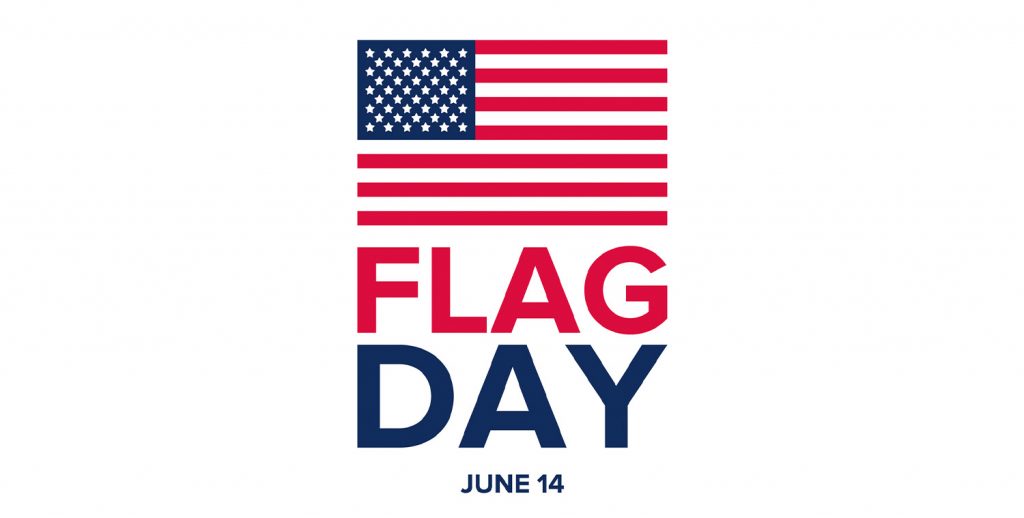 June 14, Flag Day, commemorates the 1777 adoption of the Stars and Stripes as the official flag of the United States. It has grown to mean more than simply the celebration of a banner.
This spring, as we head back outside and reconnect with neighbors, the flag symbolizes what unites us. Despite our differences, we share the unbreakable bond of citizenship in the greatest nation on earth. Fly our flag with pride, gratitude and love of neighbor.
New PA Unemployment Compensation System Now Online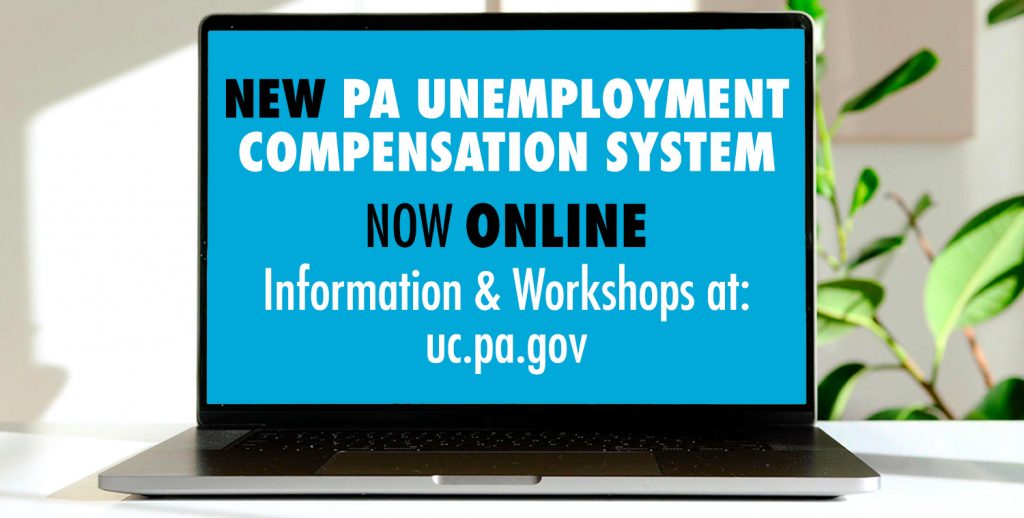 The PA Department of Labor and Industry's new Unemployment Compensation system is up and running, after transitioning from the outdated platform. Claimants are again able to file for available weeks.
The Department will be hosting a series of 25 workshops, and has updated their website with other easy-to-use tools and helpful resources. For more information about the workshops and what you need to know about the new system, visit: www.uc.pa.gov.