In this Update:
Senate Advances Baker Legislation to Prevent Dependent Care Assault
Election Funding Transparency
April is Sexual Assault Awareness Month
Safe Exchange Zones Could Come to More PA Communities with Senate Vote
Grants Available to Help Drug and Alcohol Recovery Houses
Saturday is National Former Prisoner of War Recognition Day
---
Senate Advances Baker Legislation to Prevent Dependent Care Assault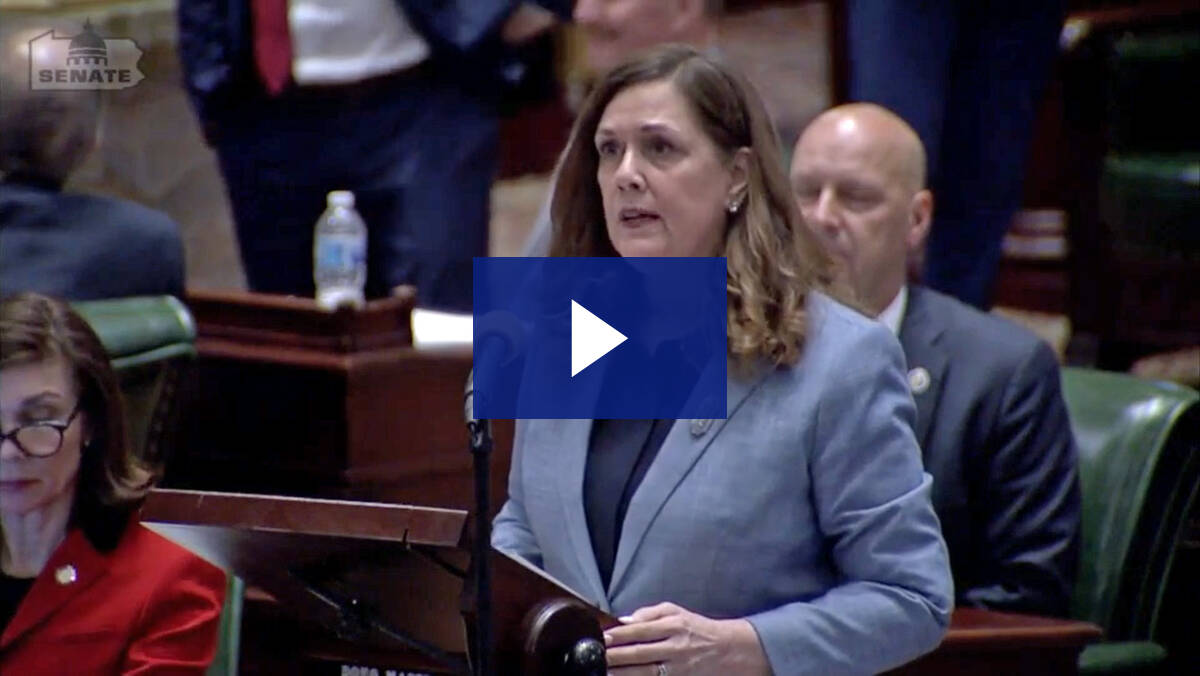 The state Senate voted overwhelmingly, to advance bi-partisan legislation that I introduced to expand institutional sexual assault to include assaults by caregivers on care dependent individuals. This expansion will eliminate the gap that permits perpetrators to falsely claim that their victim consented. Senate Bill 704 responds to the appalling reality that those who are care dependent can be targeted for sexual abuse by merciless caretakers.
Holding those who prey on this vulnerable population accountable is especially difficult under existing law. These victims can face the same types of barriers to reporting that all sexual assault survivors face – fear, shame, confusion, and coping with the impacts of trauma. However, they also face unique challenges to reporting sexual abuse, due to the circumstances that make them dependent upon others, including physical or cognitive disabilities, and mental and physical health struggles.
Individuals who reside in care facilities or receive residential care, and the families and the friends who love them, put their faith and trust in our system to provide comfort, care, and protection. Pennsylvania has previously provided protection against sexual assault in institutions such as schools and prisons. It is imperative we do the same for the individuals residing in care-giving facilities or requiring at-home care. Senate Bill 704 now advances to the House of Representatives for consideration.
Election Funding Transparency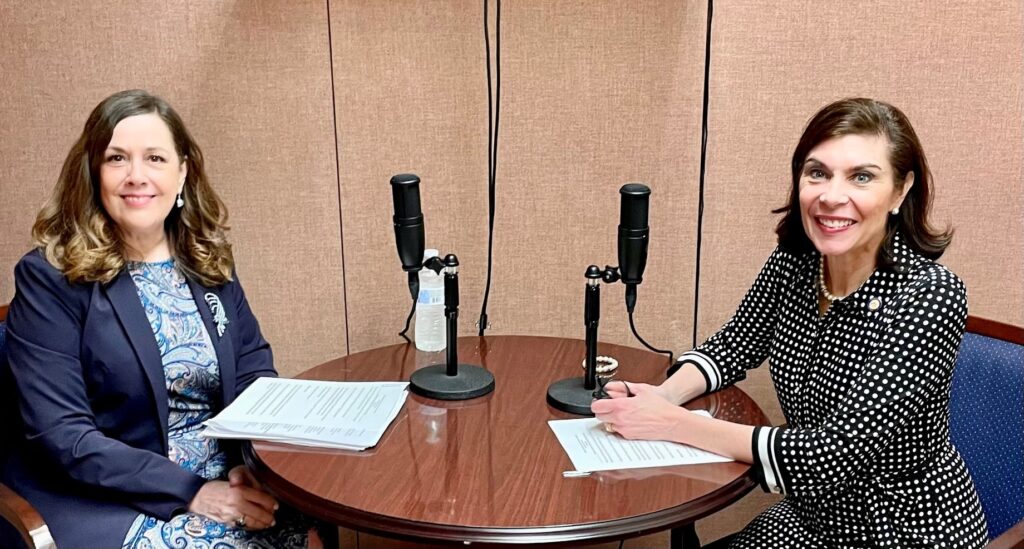 The Pennsylvania Senate State Government Committee held a hearing this week on legislation I am sponsoring with Senator Kristin Phillips-Hill, that would ban outside groups from funding our elections process.
We also we sat down for a podcast to discuss this important piece of legislation. Voters, taxpayers, and citizens alike deserve the most fair and equitable election system. It should be uniform from one county to the next regardless of size, demographics, or wealth.
Our proposal offers a direct, straight-forward clarification to the Pennsylvania Election Code. Senate Bill 982 simply states what all of us understood to be fact – government should pay for elections. Our system of government in the United States and this Commonwealth have always operated in this fashion. Government funding, generated from public revenue, shall fund elections.
For video and testimony from the hearing, and all the details on Senate Bill 982, check out Senator David G. Argall's State Government Committee website.
April is Sexual Assault Awareness Month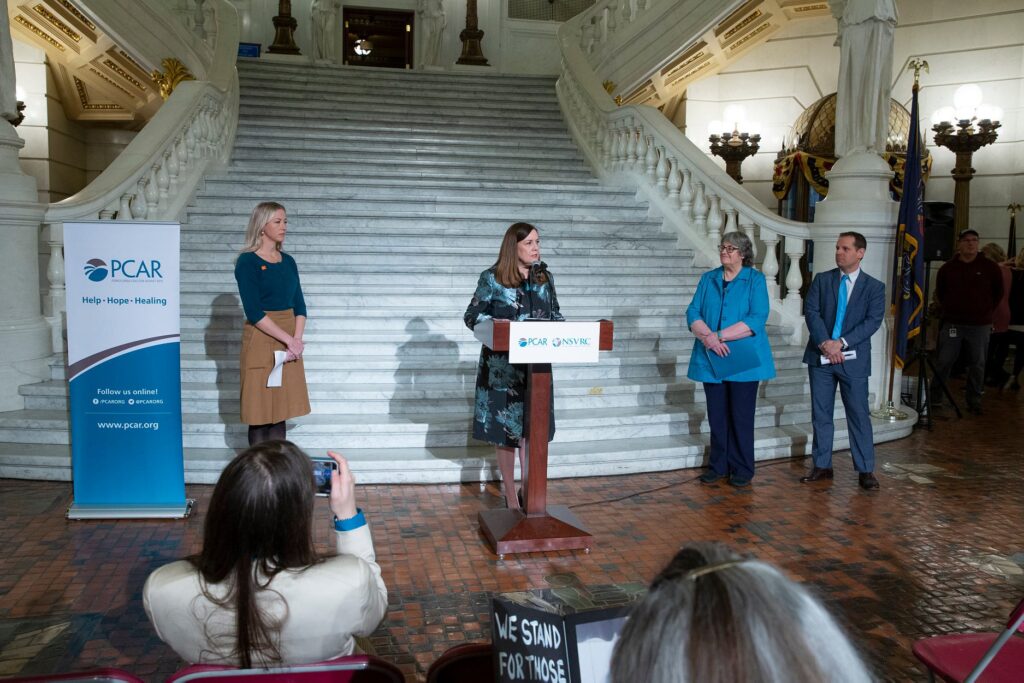 As a former Member of the Board of Victims Resource Center and as a legislator, I joined the Pennsylvania Coalition Against Rape (PCAR) in the Capitol Rotunda to kick off Sexual Assault Awareness Month.
Our message is crystal clear: Every form of abuse and harassment is devastating for victims and intolerable by any standard.
We strive to improve the quality and accessibility of services to assist victims of abuse. Equally important, we look to broaden the means by which survivors may pursue legal justice and realize true accountability for abusers.
During April, we commend the resources that groups such as PCAR make available. To those who find themselves in the despair of a damaging abusive situation, there is help around. Learn more here https://pcar.org/ or call 800-656-HOPE (4673) to be connected with a trained staff member from a local sexual assault service provider.
Safe Exchange Zones Could Come to More PA Communities with Senate Vote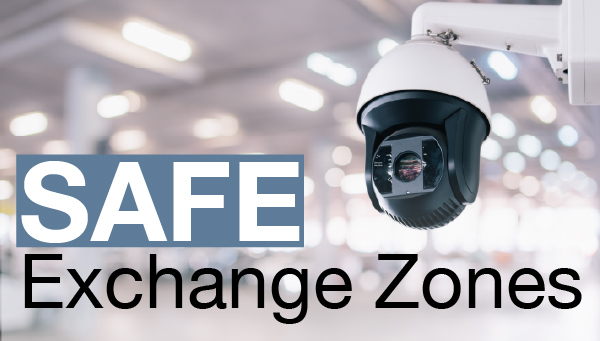 Legislation to create a grant program to establish Safe Exchange Zones throughout Pennsylvania was approved by the Senate and sent to the House of Representatives for consideration.
Senate Bill 881 would provide a safe area for individuals to exchange goods bought and sold through an online marketplace, as well as serving as a safe place for child custody exchanges, among other practices.
The Safe Exchange Zones would be voluntary and require the agreement of the participating law enforcement agencies. The zones would be equipped with video surveillance and are either within 100 feet of a law enforcement office or located near a public area with an active public presence. Passage came a year to the day that Cambria County resident Denise Williams was murdered after she attempted to finalize the purchase of an item found through Facebook Marketplace.
Grants Available to Help Drug and Alcohol Recovery Houses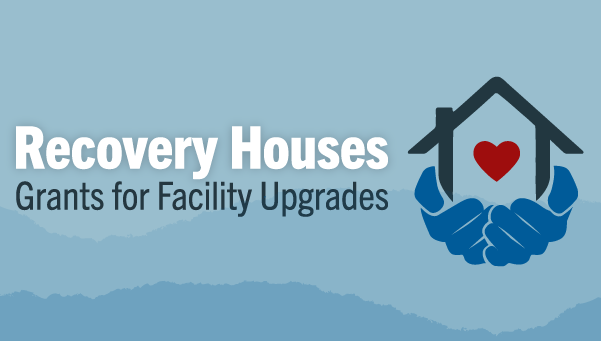 Effective treatment for individuals in recovery from a substance use disorder is essential for healthy communities. State grants are available to help recovery houses with facility upgrades to comply with federal, state, and local laws and receive a state license.
Grants up to $50,000 for a 12-month period beginning July 1 will be awarded to eligible applicants for health and safety upgrades including demolition, debris removal, rehabilitation improvements, environmental remediation costs, and construction and inspections to comply with state regulations.
Applicants must meet several qualifications to be eligible. More information is available here.
Saturday is National Former Prisoner of War Recognition Day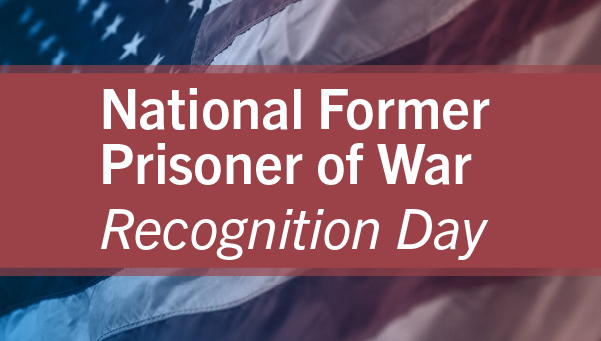 Saturday is a day to remember the half-million American service members taken prisoner in battles since the Revolutionary War.
It's commemorated on April 9 because that day in 1942 was the prelude to the Bataan Death March in the Philippines, the forcible transfer by the Imperial Japanese Army of up to 80,000 American and Filipino prisoners of war. Up to 650 American and 10,000 Filipino soldiers died during the brutal, 65-mile march.
We must never forget the ordeal faced by prisoners of war during captivity and the emotional toll on those fortunate enough to survive.