In this Update:
---
Ensuring Older Pennsylvanians Continue to Qualify for Vital State Programs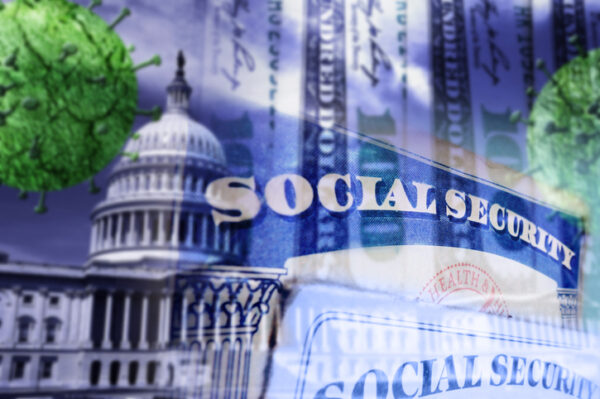 In addition to increasing the cost of just about everything, inflation is creating another problem. Inflation-related increases in Social Security benefits could push some senior citizen recipients out of eligibility for other state programs. Given the uncertain economic situation ahead of us, fairness warrants a fix to relieve this unforeseen burden on our older Pennsylvanians. I am working with Senator Judy Ward, who chairs the Senate Aging and Youth Committee, to introduce legislation intended to prevent this from happening.
Social Security and Supplemental Security Income (SSI) recipients benefitted from an 8.7% increase in January through a cost-of-living adjustment (COLA) based on the rate of inflation.
While the additional money will help those living on fixed incomes pay for some necessities, it could disqualify them from state programs based on financial eligibility, such as those that help them heat their homes, acquire medical treatment and put food on their tables.
Our proposal is about protecting senior citizens and ensuring they can continue to access the state programs and services they need. Senior citizens shouldn't be pushed out of these programs because they got a bump in their Social Security payments.
Senate Bill 607 and Senate Bill 608 will target senior citizen programs where the Commonwealth determines eligibility, like the popular Property Tax Rent Rebate Program.
Senate Bill 609 would require the state Department of Human Services to update its program income guidelines based on the Social Security COLA. This would ensure Social Security recipients would not lose access to the Low-Income Home Energy Assistance Program (LIHEAP), Medical Assistance or the Supplemental Nutrition Assistance Program (SNAP).
New Military Themed License Plates Now Available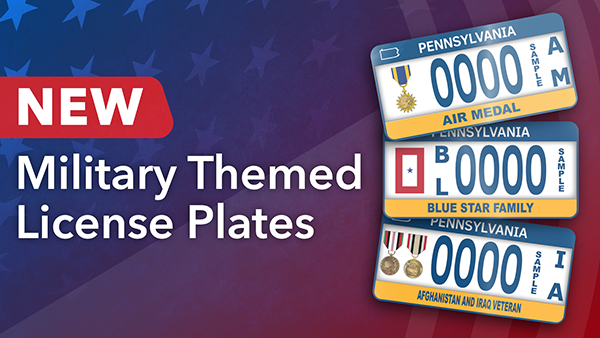 Because of legislation passed by the General Assembly, new military themed license plates will be available throughout the commonwealth. Two of these new plates – the Air Medal license plate and the Afghanistan and Iraq Veterans license plate – recognize veterans' special contributions during their service. The third is the Blue Star Family license plate for family members of an active-duty, Reserve or National Guard service member.
All three are available for passenger cars or trucks with a registered gross weight of not more than 14,000 pounds for a fee of $23.
More information, including eligibility requirements and images of license plates, is available here.
Treasury's Transparency Portal Now Shows Additional Data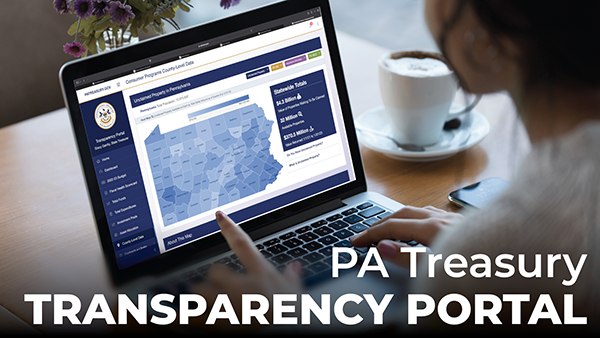 Treasurer Stacy Garrity announced a new feature on Treasury's Transparency Portal that gives the public easy access to county- and state-level data about Pennsylvania's unclaimed property program, the PA 529 College and Career Savings Program, Keystone Scholars and the PA ABLE Savings Program.
The new feature includes four interactive maps displaying data for unclaimed property, PA 529, Keystone Scholars and PA ABLE. Users can now see county-by-county details such as:
How much unclaimed property is available;
How much unclaimed property has been returned since Jan. 1, 2021;
The number of open PA 529 and PA ABLE accounts;
Total assets in PA 529 and PA ABLE; and
The number of registered Keystone Scholars accounts.
Statewide data is also available, and the data will be updated quarterly. Information about all of Treasury's consumer programs can be found here.
Complete an Annual Renewal to Maintain Insurance Coverage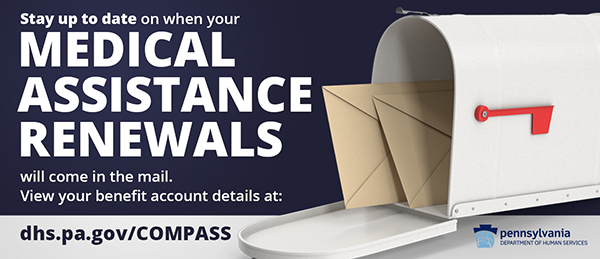 All Medical Assistance (MA) and Children's Health Insurance Program (CHIP) recipients must complete an annual renewal to keep coverage. Pennie, Pennsylvania's state-affiliated health insurance marketplace, offers financial assistance to lower the cost of health and dental coverage. It can help ensure continuous coverage for Pennsylvanians who have lost or are losing MA benefits.
Approximately 30-45 days before Medicaid recipients' renewal date, they will receive their renewal packet in the mail. This must be completed and returned as soon as possible. They can also complete their renewal online via COMPASS or over the phone.
People who are no longer eligible for Medicaid may have options for coverage available through Pennie and CHIP.
Happy Easter and Passover to You and Your Family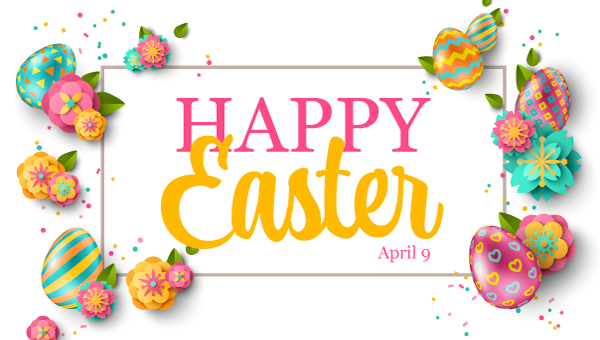 This week, we celebrate two holy holidays: Easter and Passover. No matter what or how you celebrate, may you and your family enjoy happy, heartwarming time together. Warmest wishes for many blessings.