Property Tax/Rent Rebate Deadline Nears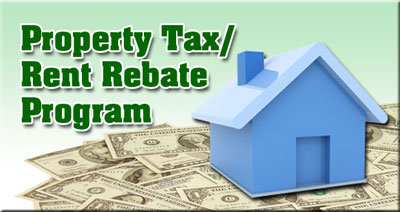 The deadline to apply for the Property Tax/Rent Rebate program is December 31st. Those eligible for assistance include Pennsylvanians age 65 and older; widows and widowers age 50 and older; and people with permanent disabilities age 18 and older. The annual income limit is $35,000 for homeowners and $15,000 for renters, but applicants are only required to include half of their Social Security earnings.
Applications and additional information is available online at www.revenue.state.pa.us or by calling toll-free (888) 222-9190. The status of claims previously submitted may be checked here or by calling 1-888-PATAXES.

---
Satellite Outreach Hours
My field representatives Tom Yoniski and Andrew Seder are available to assist you with any questions or problems you may have. Each month they hold outreach hours throughout Luzerne, Pike, Susquehanna, Wayne and Wyoming counties. To see when and where you can find them near you, click here.

---
Legislative Accomplishments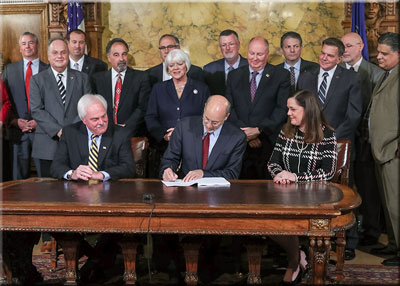 As we look forward to the beginning of a new legislative session, I wanted to highlight some of our proudest 2015-2016 accomplishments. I am grateful for the opportunity to serve and deeply appreciative of the chance to make a difference for families and communities in our area.
Honoring Our Veterans Motorcycle Plate
Creates a motorcycle license plate that honors veterans and transfers $15 of the $35 fee to the Veterans Trust Fund, dedicated to helping needy veterans with food, utilities, mortgage or rent payments, health care and other necessities of life (Acts 17 and 18 of 2015)
Stolen Valor
Active Duty Military Pay
Volunteer Fire and Ambulance Tax Credits
Pennsylvania's Achieving a Better Life Experience – PA ABLE
Work Experience for High School Students with Disabilities
Corporal Bryon K. Dickson II Memorial
Heart and Lung Benefits
Adds Pennsylvania Game Commission and Fish and Boat Commission enforcement officers and investigators to the list of those covered to receive temporary salary, medical and hospital expenses if injured in the line of duty (Act 113 of 2016)
Seasonal Workers
For a more complete listing of actions taken by the full Senate, click here.

---
Season's Greetings and Best Wishes For A Happy New Year

As you gather with friends and family to celebrate the holidays, please accept my very best wishes for a season that embodies all the warmth of this special time of year, and for a spectacular 2017!