Bill Aiding Volunteer Emergency Responders Passes Senate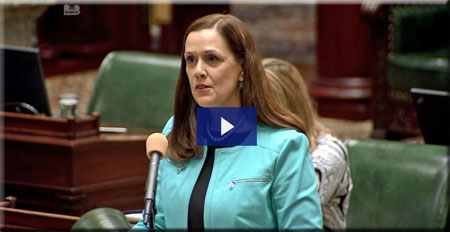 Senate Bill 299 would give municipalities with an Earned Income Tax the authority to reduce or waive it for volunteer firefighters and nonprofit emergency medical service agencies. This is a valuable tool in our ongoing efforts to recruit and retain our volunteers. It also provides a commonsense approach for municipalities that rely so much on these men and women who are on call 24/7 to save lives and property. Learn more here.

---
"Scenes From the 20th Senatorial District" Calendar Contest
Heating Up as Summer Begins
The second annual "Scenes From the 20th Senatorial District" calendar contest is in full swing as we have passed the half-way point in the submission portion of the contest.

Contestants can submit their favorite shots by going to http://www.senatorbaker.com/photo-contest until August 31, 2015. Photos will be organized by the season they best represent – Spring, Summer, Fall or Winter. Voting will take place from September 1, 2015 to September 30, 2015.
The top three vote-getters in each category will serve as a featured month in the 2016 "Scenes from the 20th Senatorial District" Calendar.

---
Out and About in the District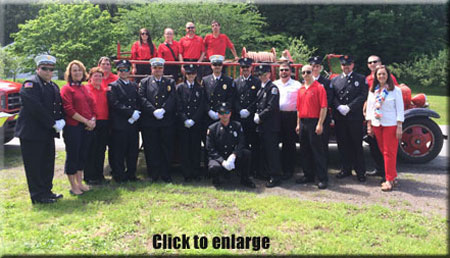 On June 13, I attended the annual Pride and Patriotism event in Waymart.
June is a busy month in Harrisburg with budget negotiations, busy session days, and visits from students, constituents and advocacy groups. I am always glad to spend time in the community talking to citizens, learning about their views and priorities. To see some of the places I have been and the people I have met, click here.

---

Property Tax/Rent Rebate Deadline Extended
The Property Tax/Rent Rebate program deadline for older adults and residents with disabilities to apply for rebates of rent and property taxes paid in 2014 has been extended from June 30 to Dec. 31, 2015. To learn more, click here or stop into one of my district offices in Dallas or Hawley for the rebate form.

---
Senate Passes Bill Requiring PEMA Director To Obtain Senate Confirmation

On June 2, the Senate unanimously approved my bill, SB 490, and sent it to the House for its consideration. The legislation would provide for the Senate to have greater legislative oversight of an essential public safety role the position of director of the Pennsylvania Emergency Management (PEMA) has.

---
Supporting #IWANTTOWORK Legislation
As chair of the Senate's Labor and Industry Committee, I had the pleasure of voting in favor of House Bill 400. The bill is the mirror version of my Senate Bill 200, which calls for the Pennsylvania Department of Labor and Industry's Office of Vocational Rehabilitation to make connections between schools and employers to increase the number of jobs available to students with disabilities. It's a key part of the #IWANTTOWORK initiative I so proudly support. To hear my comments on this bill, click here.