Deadline Looms for Persian Gulf Conflict Veterans' Bonus
I would like to remind Pennsylvania veterans who served on active duty in the Persian Gulf Theater of Operations, including Operations Desert Shield and Desert Storm, to apply for the Persian Gulf Conflict Veterans' Bonus.
The deadline to apply for this one-time payment is Aug. 31, 2015.
The bonus pays $75 per month for qualifying, active-duty service members, up to a $525 maximum. For personnel whose death was related to illness or injury received in the line of duty in Operations Desert Shield or Desert Storm, there is an additional $5,000 available to the surviving family. Service members who were declared prisoners of war may also be eligible for an additional $5,000.
In each case, the service member must have:
Served with the U.S. Armed Forces, a reserve component of the U.S. Armed Forces or the Pennsylvania National Guard.

Served on active duty in the Persian Gulf Theater of Operations during the period from Aug. 2, 1990, until Aug. 31, 1991, and received the Southwest Asia Service Medal.

Been a legal resident of Pennsylvania at the time of active duty service.

Been discharged from active duty under honorable conditions, if not currently on active duty.

Received the Southwest Asia Service Medal.
For additional information click here.

---

Baker Bill Would Crack Down on Stolen Valor Claims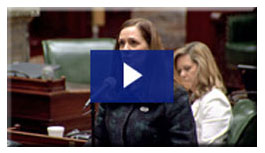 A bill I introduced that would make it a crime for Pennsylvania motorists to falsely claim "veteran" status on their driver's license application won unanimous approval in the Senate and was sent to the House for its consideration.
The legislation addresses concerns raised after a new state law allowed veterans to obtain an honorary designation on their driver's license. Long sought by veterans' groups, the designation makes it easier to identify current and former members of the military for many discounts, programs and services.
Unfortunately, we constantly become aware of individuals who feel compelled to fabricate military service, for reasons of ego and advantage.
Click here for more information.

---

Satellite Office Hours Available in All Five 20th Senatorial District Counties
Encompassing 2,581 square miles, the 20th Senatorial District is slightly larger than the state of Delaware and ranks as the fifth largest Senate District in Pennsylvania. It includes 5 counties, 116 municipalities, and 22 school districts.
I know sometimes it is sometimes difficult to get to one of my district offices in Dallas or Hawley, so I am pleased that several counties and municipalities have graciously partnered with us to better serve you.
My field representatives Tom Yoniski and Andrew Seder hold monthly hours in Luzerne, Pike, Susquehanna, Wayne and Wyoming counties. Tom visits Forty Fort, Forest City, Tunkhannock, and Susquehanna Depot, and Lenox and Wright townships. Andrew is available in Milford and Honesdale, and Greene and Preston townships.
For a complete list of locations, days and times, click here.

---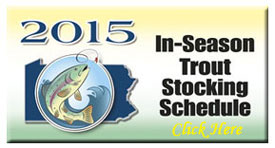 Spring is here and though there is still snow on the ground in many parts of the 20th District, the Fish and Boat Commission will soon begin stocking area waterways with trout.
To learn more, including dates and locations of stocking sites, visit the Fish and Boat Commission website.

---



Photo Exhibit in Honesdale
"67 Women, 67 Counties: Facing Breast Cancer in Pennsylvania" is a traveling photo exhibit hosted by communities across the state and will be coming to Wayne Memorial Hospital in Honesdale from April 9th through the 19th. This educational work of art celebrates the life, courage, hope and dignity of women and families who have battled breast cancer.
The exhibit kicks off with a public reception at 5:30 p.m. on April 9th in the hospital's David Katz Conference Room.
The event encourages women to learn about and practice early detection through yearly mammograms, monthly breast self-exams, and annual clinical exams. More than 140,000 women and their families are living with breast cancer in the Commonwealth. Since 1994, the exhibit has been hosted by over 124 communities.
(Click on flyer for additional information.)