October Enews
Gino J. Merli Center Open House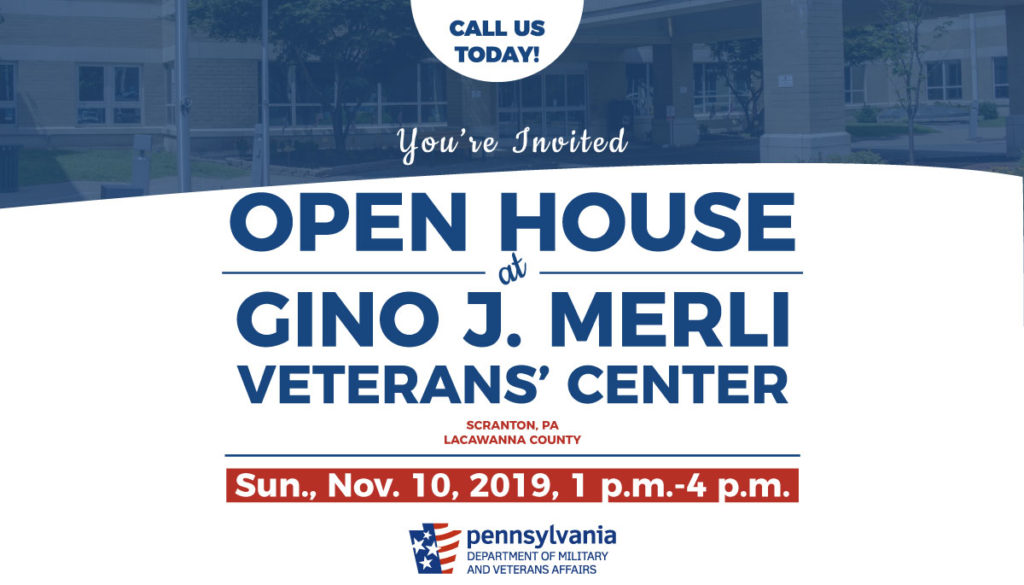 The Gino J. Merli Center in Scranton will host an open house on November 10th from 1:00 pm to 4:00 pm where eligible veterans and their spouses who are disabled or chronically ill can explore the personal and skilled care available at the home. The campus includes a chapel and pharmacy, and comforts such as physical and occupational therapy, and barber and beautician services. A wide variety of recreational activities are offered year-round. For more information, contact Sarah Butler at 570-961-4348 or email sabutler@pa.gov
State Senate Honors Patrick Solano
Patrick Solano, of Pittston Township, has received many honors and awards over the years. But the WWII veteran says the recognition he recently received by the state Senate is, "the optimum."
Senate President Pro Tempore Joe Scarnati, R-25th, opened Tuesday's legislative session with nothing but praise for the 94-year-old, who flew 25 combat missions over Germany with a B-17 bomber crew. He earned numerous medals for his military bravery and came home to enter the next chapter of his life, one dedicated to public service. For more than 40 years he lent advice and offered an ear to 10 governors, countless legislators and numerous government officials.
When the Ridge administration decided to divide the Department of Environmental Resources, Pat was on hand for the birth of the Department of Conservation and Natural Resources. Serving as its first cabinet secretary, he was indispensable in getting the agency up and running, and fulfilling the mission the administration envisioned. In acknowledgement of his service, the Environmental Learning Center at Frances Slocum State Park bears his name.
"Throughout his career he became a confidante of President Pro Tempores, secretaries and governors on both sides of the aisle," Sen. Scarnati said. "He is truly a shining example for all of us, with not only his service to our nation but to the Commonwealth. On behalf of the Senate, I congratulate and thank Pat for his service and sacrifice."
I joined senators from both sides of the aisle to laude Pat Solano's service to our state and nation, and the indelible role he's played for decades in the Pennsylvania Capitol as a trusted advisor and voice of reason.
I offered remarks commending him for his ability to build relationships, regardless of political party, for the good of the Commonwealth.
While his record of military service is incredible, it is merely the opening chapter of a life centered on honor, duty, and patriotism. He was of an age when we still realized that smart politics could yield good governance, and that the reverse was true as well.
The hallmark of his legacy has been in finding ways to prevent and repair political problems irrespective of the parties involved – having people step back from standoff, and allowing negotiations and accommodations to proceed, turning lose-lose confrontations into win-win outcomes. I have the utmost respect for all he has done and accomplished, for the manner in which he has conducted himself, and for his incredible devotion to serving others. I will forever cherish his friendship and remember his contributions.
Given the chance to reflect, Solano shared a bit of wisdom with current Senate members saying, "the Senate is an institution that's the last boundary of where good minds and common sense takes place … where civility still exists and still does things in a way that you can accomplish everything if you can just maintain that kind of respect for each other and respect for this institution."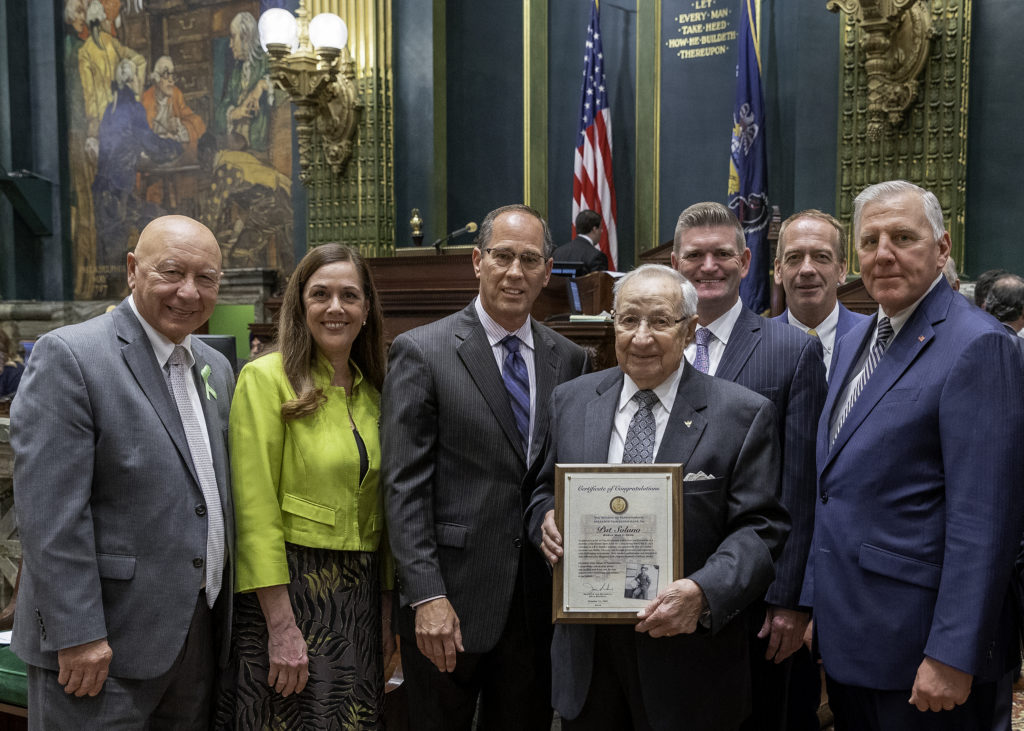 Judiciary Committee Holds Hearing On Parolee Murders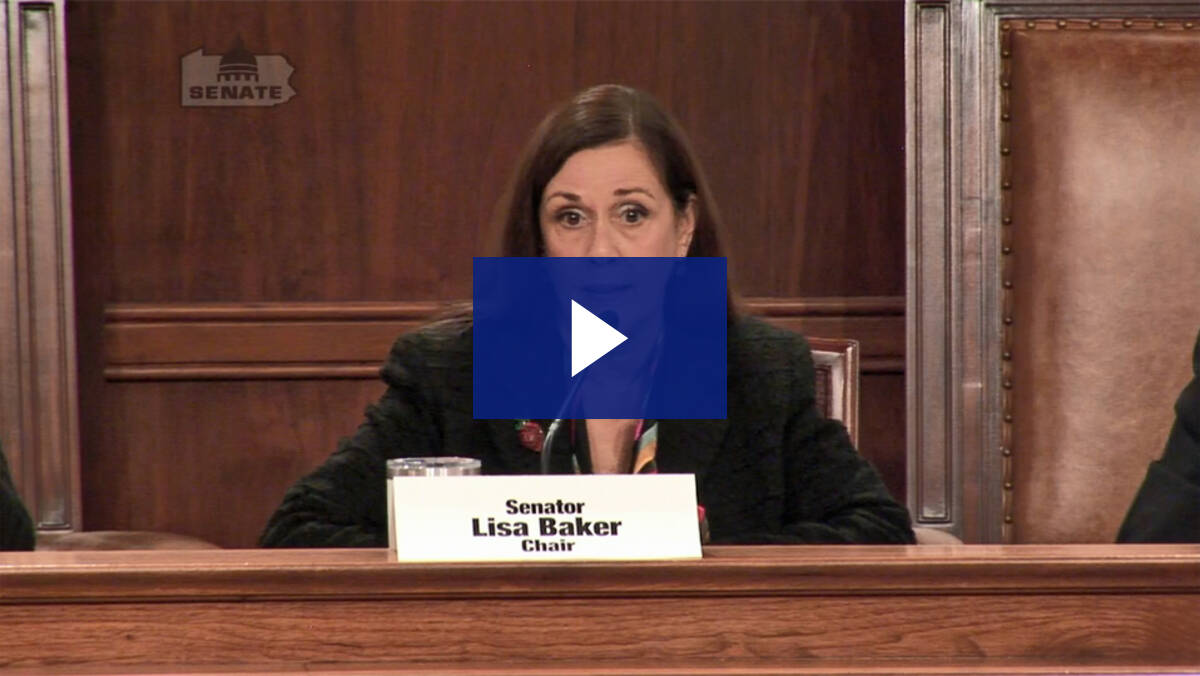 Pennsylvania is in the midst of reform efforts to contain costs within the correctional system without compromising public safety. No matter how well conceived in policy, this process entails risk in practical application. We have an obligation to thoroughly review situations where things go seriously wrong. For the public and for us, five parolees committing six homicides in a relatively concentrated period of time set off every alarm. We must ask fundamental questions about potential failures, whether shortcomings in oversight, flaws in procedures, or mistakes in judgment.
The review of parolee homicides by the Department of Corrections was timely and responsive. It contains recommendations for action on the part of the administration and the General Assembly. The Senate Judiciary Committee recently heard testimony to determine its sufficiency.
There is interest, inside and outside state government, in further changes to probation and parole. It is difficult for us to proceed with considering such measures until we can be satisfied that the existing system is as secure and error proof as possible.
Public Hearing Held On Plans To Close SCI-Retreat
A public hearing on plans to close SCI-Retreat was held to offer an opportunity for individuals and groups to share comments and concerns and help ensure these types of decisions are made with sufficient consideration of the impact to the community. I provided the following input based upon my discussion with residents, organizations and others:
The announcement of the pending closure of SCI Retreat set off alarms across our region and motivated a wide range of people to register their opposition. While we all realize the incarcerated population is steadily declining, and laws are being passed and policies adopted to continue that trend, we also know there are many correctional institutions across the state. So there is disappointment that ours has been selected, particularly as the announcement came in conjunction with the intention to close White Haven Center. That compounds the community and economic disruptions.
While we have strenuously voiced objections to this plan in various forums, there remain pivotal questions for which committed responses are required.
There are naturally concerns relating to community safety and economic implications. If this decision is truly irreversible, as the state attitude signals, what does state government offer in the way of guarantees to lessen the impact on those directly affected?
What is the disposition of the special care prisoners in the facility? We have always been told there were unique services provided here. So where will the new placements be, and how much cost will be incurred in augmenting and upgrading whatever currently exists in these new locations?
How realistic or disruptive are the reassignment options for the employees? Do they have negotiating room, or are they given take-it-leave-it propositions?
What is the ripple effect across local law enforcement and emergency response, which are structured and funded in part to reflect what is needed in the neighborhood of a state correctional institution?
Based on the reasons the department has offered to explain closure, it appears this is not a facility that will be easily or cheaply repurposed. That is a significant impact for the local economy. The jobs removed from the area are the most visible loss, but there is also the effect on businesses that will have to replace the contracts for goods and services. Are there any preliminary or promising discussions about reuse of the property, either as another state government operation or as a private acquisition?
There is word that the bridge providing access to the facility needs costly work done. Is that part of the plan?
There are several key pieces of infrastructure for which the community incurred costs and took on debt to help out with Commonwealth needs. The first is the sewer system and the second is the natural gas connection recently installed at a cost of more than $1 million to the state. These are long term arrangements entered into in good faith. It would be irresponsible and unacceptable for the Commonwealth to short its obligations. We want to see local jurisdictions made whole, so that higher taxes are not the price for state abandonment of Retreat.
Those accustomed to dealing with big numbers in the state budget – billions and billions – can overlook what havoc can be wreaked on a municipal or authority budget by a major dislocation. At current rates, the Shickshinny Sewer Authority struggles with a 30% delinquency rate. Pile a big rate increase on what exists, and delinquencies will rise. That will imperil operations, and make paying off the existing $1.1 million loan even more difficult paying off the loan.
As I understand it, without the prison, the authority is left with an inflow of just 200,000 gallons a day, down from its current rate of 450,000. The engineers and operators fear major issues in trying to make the plant operational at that level. In fact, they are not even sure it can be accomplished. What will be done for the community if the facility cannot operate?
For the residents of the area, all they see thus far are the considerable downsides of your closure decision. They, and we, are waiting for the proof that this is a setback and not a body blow to the health and safety of the community and, most important, not a foreclosure on the future.
Fall Driving Tips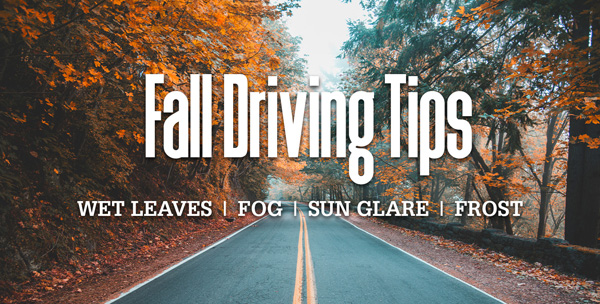 Wet leaves, fog, sun glare and frost are a few hazards motorists encounter during fall, but there are steps drivers can take to help make commutes safer.
PennDOT has some useful information for drivers, including some tips to avoid deer as their activity is increased during this time of year.
What To Expect When Applying For A Professional License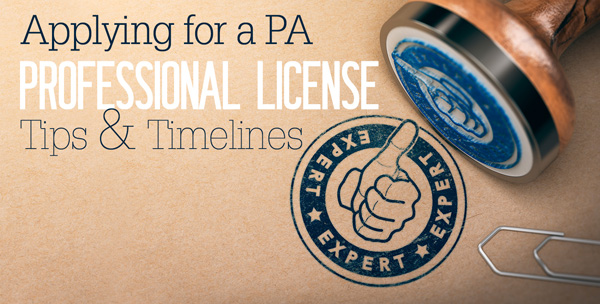 A new online guide to professional license processing is available to help applicants better understand the Pennsylvania Licensing System (PALS).
Information includes a breakdown of the various phases of the application process, estimated timelines, and tips for avoiding delays.
Two short videos entitled "How to Apply for a Professional License" and "What Happens to My Application?" are also available.