May 2019
Senate Puts "Farming First" In Pennsylvania

Pennsylvania's 59,000 farm families manage more than 7.7 million acres of farmland. The agriculture industry generates more than $7.5 billion in cash receipts annually.
The Senate recently passed legislation to help Pennsylvania agricultural operations remain competitive and profitable for current and future generations of farmers.
The "Farming First" package is designed to build on the longstanding efforts of Senate Republicans to support Pennsylvania's farm families and maintain agriculture's status as the state's top industry and includes:
A tax credit program for landowners to lease or sell farmland to future generations of farmers.
The creation of the Pennsylvania Dairy Future Commission to bring together all stakeholders in the industry.
Changes to the state's farmland preservation program to allow farmers more flexibility for building or subdividing residences.
Updating Pennsylvania's Vehicle Code to allow the transportation of large farm equipment.
Exempting milk haulers from weather-related travel bans.
Easing restrictions on the use of farmland for farm-related tourism and entertainment activities.
Setting commonsense safety standards and removing costly requirements for barn weddings and other social events on farms.
Recognizing Summer Camps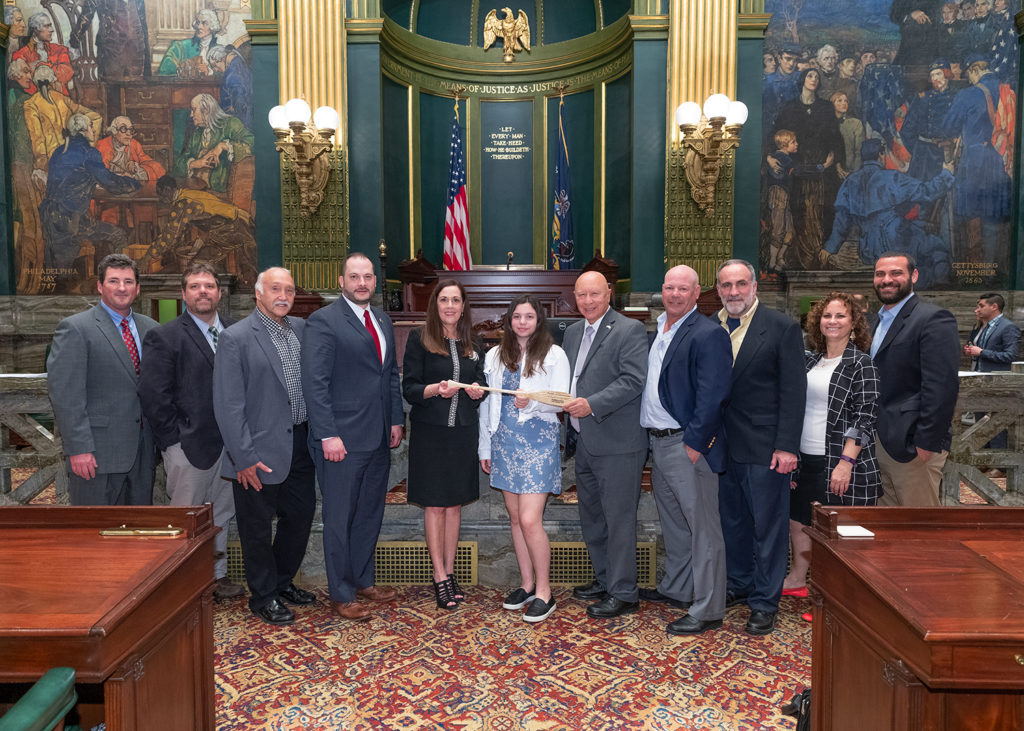 Members of the Pennsylvania Camps Association were in Harrisburg to advocate for their members and to be recognized during Senate session. Sen. Baker introduced a resolution marking May as Summer Camps Month in the state. Pictured, from left, are: Rep. Mike Peifer; Mark Major, with International Sports Training Camp; Mark Zides, with Camp Towanda; Rep. Jonathan Fritz; Sen. Lisa Baker; Lily Stoltz, from Island Lake Camp; Sen. Mario Scavello; Matt Stoltz, from Island Lake Camp; Bruce Lipton, from Camp Ramah; Esther Katz, from Camp Shoshanim; and Matt Miller, from Camp Towanda.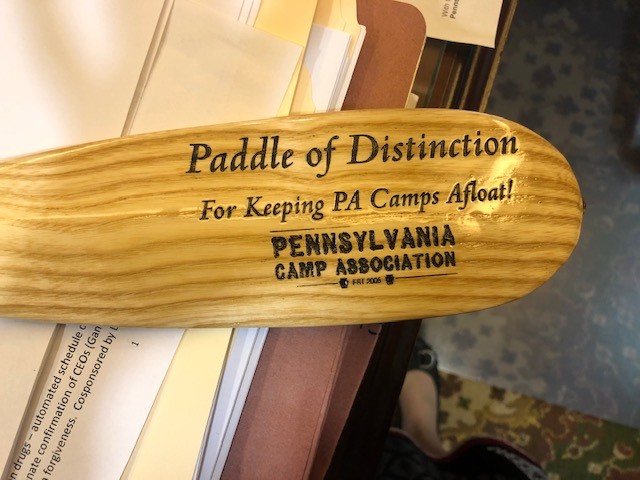 Legislators received these paddles from the Camp Association.
Task Force Report on Lead Exposure Prompts Legislative Action

Lead exposure is not an accident of nature. It is a problem of our making. The Centers for Disease Control have determined no level of lead in the blood is safe. Our state Department of Health says the risk is all around, which is an alarming finding that probably caught most people off-guard.
The Advisory Committee and Task Force on Lead Exposure recently issued a report, and the legislative members of the panel – Sens. Wayne Fontana, Judy Schwank, Pat Stefano, Gene Yaw, and John Yudichak – worked together to introduce legislation.
We have known for a while now how debilitating lead exposure is to the health and development of children. Recent revelations of lead tainted water in schools and homes have raised additional alarms. There is an obligation to have every child tested, in order to find out who has been affected, to monitor and treat those who have, and to locate the source of contamination so preventative measures can be taken, which is why I am partnering with Sen. John Yudichak to require universal blood testing for children. SB 312 has been referred to the Senate Health and Human Services Committee.
Other recommendations to be addressed include:
Mandating inspections/certifications of child-care facilities with vulnerable populations;
Ensuring safe housing is available to families through a residential rental property certification program;
Establishing a statewide rental housing registry;
Establishing a lead abatement grant program to assist property owners in conducting lead abatement;
Establishing an interagency council to coordinate implementation of lead prevention programs and policies among the relevant state agencies;
Requiring all school drinking water systems to be inspected and certified;
Clarifying plumbing system lead ban;
Permitting municipal authorities operating public drinking water system to replace lateral lead service lines;
Requiring lead service line replacements and restrict partial lead water service line replacements;
Adopting the Uniform Property Maintenance Code; and
Providing guidance on private well construction.
The Advisory Committee and Task Force on Lead Exposure was formed after SR 33 was approved in 2017. The Joint State Government Commission released the report in April and is available online at http://jsg.legis.state.pa.us/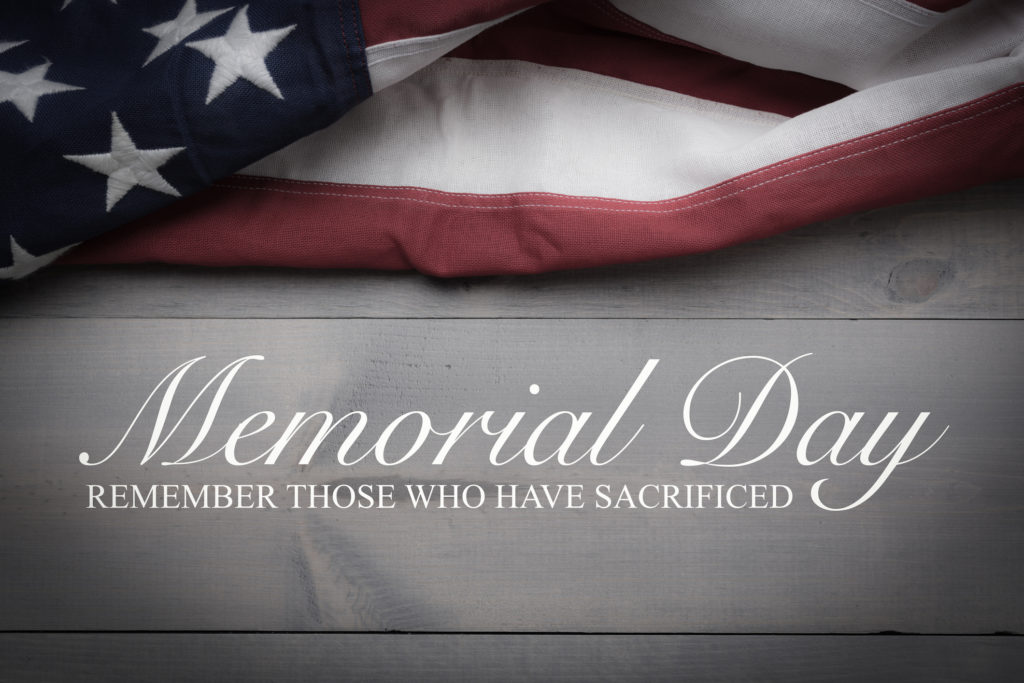 Memorial Day is a chance to remember and to honor those who gave their lives so we can enjoy abundant freedom. We salute them, and pay tribute to them, and memorialize them, today, tomorrow, and for as long as there is a free and great America.