April 2019
Strengthening Protections For Crime Victims
A package of bills designed to provide stronger protections for crime victims and ensure they have more opportunities to participate in the judicial process was unanimously approved by the Senate during National Crime Victims' Rights Week.
SB 479, which I sponsored, would expand the state's Tender Years Exception to cover testimony in cases involving child sexual abuse, child exploitation, incest, human trafficking, and other serious crimes. This exception currently applies only in cases of homicide, assault, kidnapping, burglary, robbery, and certain specified sexual offenses. Children who have been abused have been violated emotionally as well as physically. Providing for out-of-court statements helps remove kids from the pressure and intimidation of confronting their abuser in a situation that can easily prove overwhelming.
The package also includes:
SB 399, which creates a comprehensive bill of rights in Pennsylvania for survivors of sexual assault, including rights pertaining to the collection and use of evidence.
SB 425, which would amend the Pennsylvania Crime Victims Act to ensure a victim has a right not to be excluded from a trial except in extraordinary circumstances.
SB 431, which would prevent many sexual assault survivors from facing questions during cross examination about times they were victimized previously, such as child abuse or assaults.
SB 469, which would extend the existing Tender Years Exception – which allows certain out-of-court statements to be admissible as evidence – to include individuals with intellectual disabilities or autism.
Nearly 16 million Americans were victimized by crime in 2016, 5.7 million of whom were victims of violent crime.
2019 Trout Stocking and Fish-for-Free Days Announced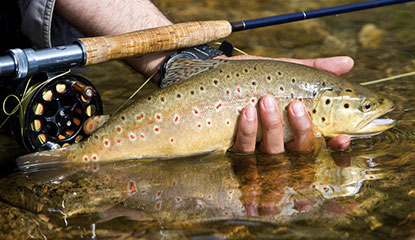 The trout waters are stocked and the statewide fishing season has begun.
Engage your family in Fish-for-Free Days when anyone can legally fish without a license on Pennsylvania waterways. In 2019, Fish-for-Free Days are set for Sunday, May 26 and Thursday July 4.
Follow The Active Duty Military Spouse Bill Advances
When spouses of active duty military resign their jobs to join their partners after a transfer to a new duty station, it is not voluntary. However, it is possible under current law that they may not qualify for unemployment benefits. The Senate Labor and Industry Committee recently approved SB 304, my proposal to close this loophole by clarifying that the move will not be considered deliberate if continued employment would be impractical or unreasonably difficult. If approved, Pennsylvania would join 46 other states in protecting the unemployment compensation rights of our military families.
Protecting Transportation Programs in Rural Communities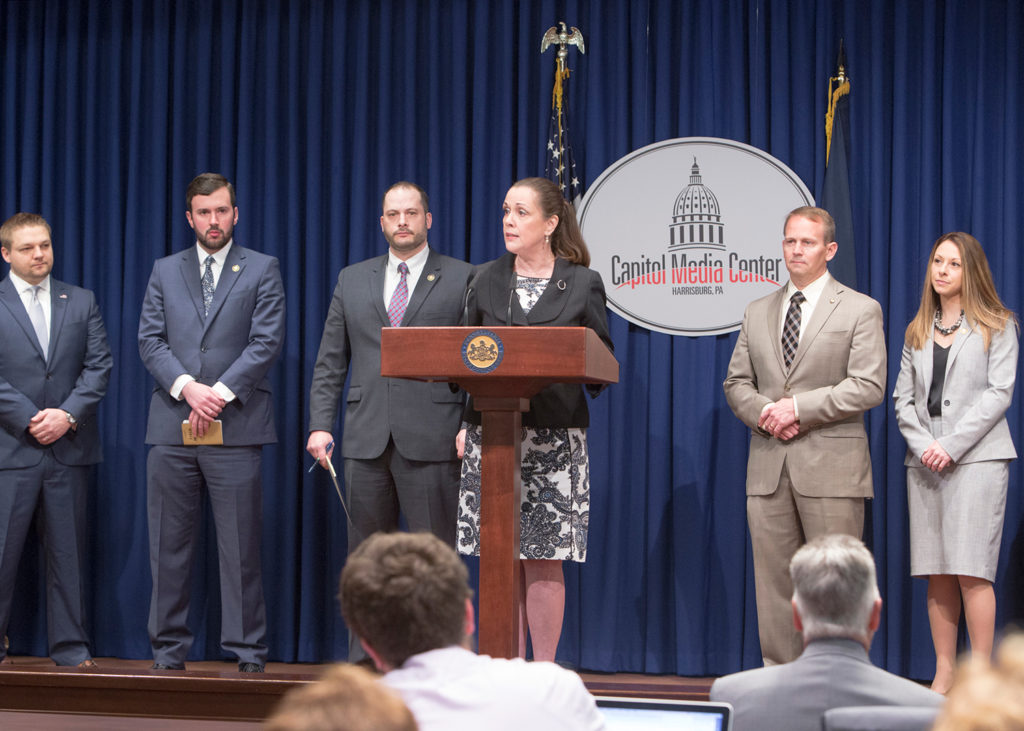 Sen. Lisa Baker speaks at the Capitol Media Center in Harrisburg on her legislation, SB 390, which would delay the implementation of using a statewide or regional broker to help run the current Medical Assistance Transportation Program. She raised concerns about what the changes might mean for residents in rural communities.
I recently joined Rep. Jonathan Fritz to express concerns over changes to Pennsylvania's Medical Assistance Transportation Program (MATP) and what they might mean for rural communities.
In an effort to improve efficiencies and reduce costs, the 2018-19 state budget required the Department of Human Services to revamp its non-emergency medical transportation system by converting to a statewide or regional broker model. Proponents have estimated the move could result in an additional $15 million in federal aid. Opponents contend the move would result in approximately $31.5 million in additional costs and jeopardize the other programs contributing to the shared ride system.
Senate Bill 390 and House Bill 986 would delay the enactment of this concept until the non-partisan Joint State Government Commission conducts a thorough review of the positive and negative impacts of the change. SB 390 has received the approval of the Health and Human Services Committee.
We believe state officials should take the time to get it right. If we attempt to force a system that is flawed, it will fail to produce the greater convenience for patients and the intended cost savings for taxpayers. Affording the time to work out the kinks seems a reasonable remedy.
To view the full press conference, click the following link: https://youtu.be/ELP-RIMRI9g
Funding Available to Help Volunteer Fire Companies Battle Wildfires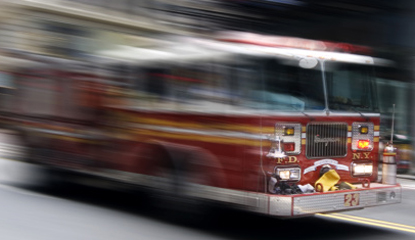 Funding is now available to help the state's rural communities increase protection from wildfires. The grant program is offered through the Department of Conservation and Natural Resources (DCNR) and rural communities with fewer than 10,000 residents qualify for the aid. The grant may be used for training and equipment purchases as long as they are directly related to fighting fires.
The grant applications must be electronically submitted through DCNR's grant website by 4 p.m., Thursday May 2, 2019. The department is only accepting online applications in the hope to expedite the process. If you would like more information, please visit www.dcrn.pa.gov and click on "Communities," then "Grants."