March Enews
Rural Health Model Announced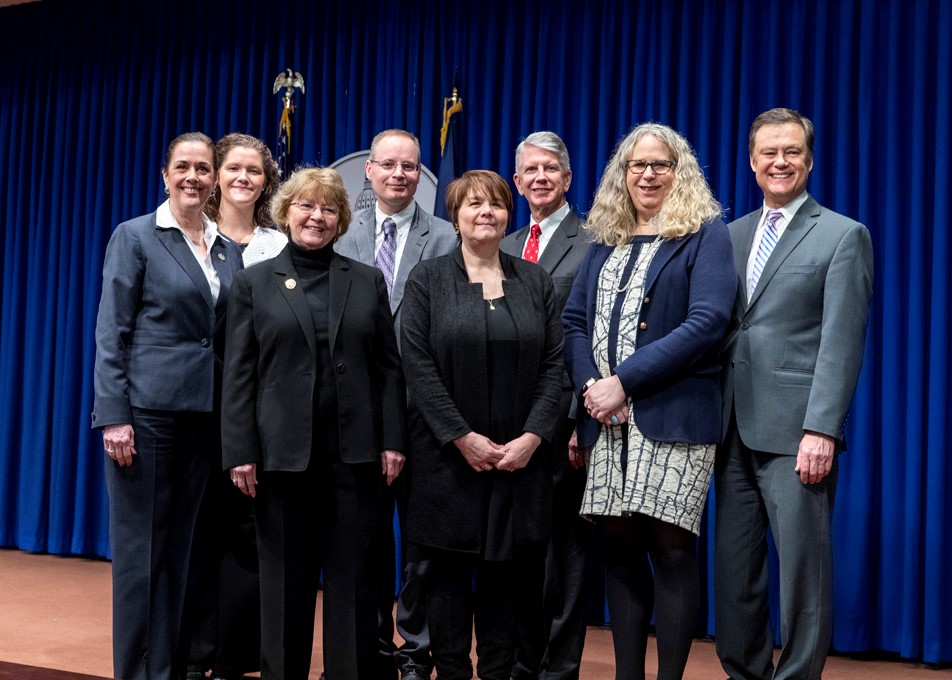 Gathered at the announcement of the Rural Health Model's first five participating hospitals, back row from left, Sara F. Adornato, CEO at Barnes-Kasson County Hospital in Susquehanna Depot, Loren Stone, CEO at Endless Mountains Health Systems in Montrose, Hospital and Health Systems of Pennsylvania President and CEO Andy Carter, and David Hoff, CEO of Wayne Memorial Hospital. Front row: Sen. Baker, Rep. Tina Pickett, Geisinger Jersey Shore CAO Tammy Anderer and Department of Health Secretary Dr. Rachel Levine.
Three hospitals serving the 20th Senatorial District were chosen to participate in the Pennsylvania Rural Health Model, which seeks to improve patient health in rural communities while ensuring that the hospitals serving those residents remain financially healthy. Through this change in payment model, the hospitals will be able to transform care locally to better meet the health needs of the community. This includes opportunities to assess items that may traditionally fall outside of the role of the hospital, such as transportation and broadband internet access.
The announcement was made recently by state Department of Health Secretary Dr. Rachel Levine while other administration officials, legislators, hospital CEOs and others looked on. Wayne Memorial Hospital in Honesdale, Wayne County and two Susquehanna County-based hospitals, Endless Mountains Health System in Montrose and Barnes-Kasson County Hospital in Susquehanna Depot, will join UPMC Kane Community Hospital in McKean County and Geisinger Jersey Shore Hospital in Lycoming County as part of the innovative and collaborative effort to improve rural health care.
In addition to the model, I have introduced legislation that would create the Rural Health Redesign Center to develop a more predictable payment plan and create a fixed budget to stabilize reimbursements. Support would also be provided to offer new community health services and programs to meet key needs such as behavioral health and substance abuse. It would be funded by a $25 million grant from the Center for Medicare and Medicaid Innovation, as well as funds from private sources moving forward. SB 314 is currently in the Senate's Health and Human Services Committee. Companion legislation sponsored by Rep. Tina Pickett, HB 248, is in the House Health Committee.
Stolen Valor Bill Passes Senate
Pennsylvania recently updated its Stolen Valor law to include impersonating a service member to obtain money, property or other benefits, like health care, a job or a government contract. But one local Air Force vet wondered why monies collected from a conviction go to the state's general fund rather than to aid veterans. Senate Bill 298, which I sponsored, directs that all fines paid would be given to the Veterans Trust Fund. It gained unanimous approval in the Senate this week and heads to the House for its consideration.
Pension Forfeiture Law
Senate Bill 113, which closes a serious loophole in Pennsylvania's pension forfeiture law and provides that the pension systems be informed when such cases produce a conviction or plea, passed both the House and Senate, with my affirmative vote, and was sent to the governor to be signed into law.
Taxpayers and voters give tremendous trust and responsibility to elected and appointed officials. They count on us to act with wisdom, fairness, and integrity, and to never forget the public interest comes first. Laws should be strict enough to discourage wrongdoing.
Individuals facing criminal charges can sometimes plead guilty to a non-forfeiture crime in order to protect their pensions. The new law will close down this avenue for escaping pension forfeiture. Public employees and elected officials who are convicted, plead guilty, or plead no contest to a job-related felony would lose their taxpayer-funded pension.
When public officials are charged and convicted of crimes, it is not a question of innocent mistakes or matters of harmless confusion. These are intentional decisions adverse to ethics and law that warrant prosecution and punishment.
For additional information on the bill, click here.
Active Start For Judiciary Committee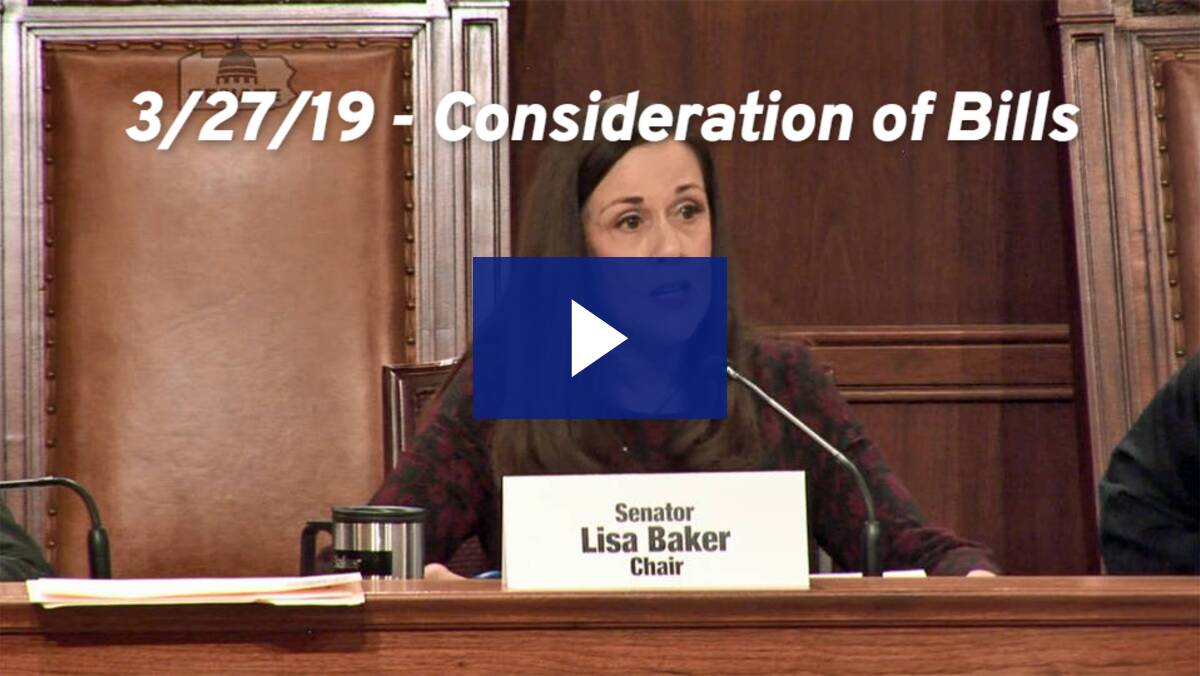 The Senate Judiciary Committee, which I chair, held a meeting this week with a weighty agenda of bills for consideration including those on issues related to victims' rights, deterring the use of vaping products by minors, and sextortion. For more information, click here.