February Enews
Governor Unveils $34.1 Billion Proposed State Budget
Earlier this month, Gov. Tom Wolf proposed his 2019-20 state budget in the amount of $34.1 billion.
We heard the governor present a plan and a vision with many ideas that I believe Republicans can embrace. The idea of helping to fund and support workforce development and investment in our communities has a lot of support.
There is general agreement on his goals for education, health care, and infrastructure, but the manner in which he proposes to pay for them is certain to be the subject of further discussion.
I was pleased to see the Governor give recognition to Misericordia University's Women With Children program as a model to support and replicate across Pennsylvania.
I think we heard some very positive comments and some ideas we will certainly continue to look at. As the new chair of the Judiciary Committee, the idea of Justice Reinvestment, what we do to help rein in the costs of our corrections budget, those will be things I will continue to look at.
I think we set a positive tone on striking that hopeful balance between taxpayers and how we fund important programs.
There will also be debate on the overall spending level. Having come off a succession of difficult state budgets that required filling sizable deficits, there is an understandable reluctance among legislators to increase spending too much. There is substantial interest in trading off new spending for cuts in existing spending where results are lacking or the needs have diminished.
Budget hearings are ongoing in the House and Senate. To view the Senate Appropriations Committee's budget hearings live or videos of hearings already held, click here.
Independent Fiscal Office is a Key Budget Resource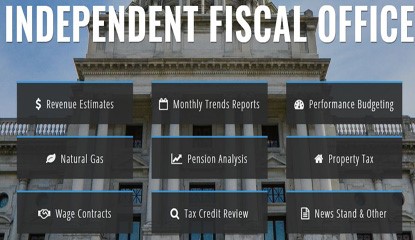 The state budget season is a good time to get acquainted with the work of PA's Independent Fiscal Office, an independent agency created by the General Assembly to provide revenue projections and impartial, timely fiscal analysis.
Reports include monthly economic trends, five-year outlook, pension analysis and more. The IFO does not support or oppose any policy it analyzes, and is required to disclose the methodologies, data sources and assumptions used in published reports and estimates.
Supreme Court Agrees to Delay Action on Voiding Key Medical Malpractice Reform
The recent vote by the state Supreme Court to delay action on voiding a successful medical malpractice reform that has kept doctors' offices open in Pennsylvania was welcome news and I am happy to have played a key role in shining a spotlight on this matter.
The court agreed to suspend work on rescinding the rule on "venue shopping" until a report is completed by the Legislative Finance and Budget Committee. It was a delay requested by the Senate when it passed my Senate Resolution 20.
Along with Senate President Pro Tempore Joe Scarnati (R-25) and Senate Majority Leader Jake Corman (R-34), we issued the following statement:
"The state Supreme Court's vote to direct its Civil Procedural Rules Committee to suspend work on the change-of-venue rule is a welcome development. The legislative and judicial branches previously acted together to solve the medical malpractice crisis, with the Legislature enacting a series of reforms in 2002 and the Supreme Court adopting its rule against venue shopping in 2003. In the same spirit of cooperation, we hope the comprehensive study to be conducted by the Legislative Budget and Finance Committee will help inform all of us on whether changes to the venue rule are warranted."
During the three years leading up to the 2003 reform, an average of 2,733 medical malpractice cases per year were filed in Pennsylvania, including 1,204 per year in Philadelphia. In 2003, after the change, the statewide total fell to 1,712, and the number filed in Philadelphia fell to 577.
Following the initial decline, the number of medical malpractice lawsuits continued to drop as a result of reform. In 2017, 1,449 medical malpractice lawsuits were filed in Pennsylvania, a decrease of 47 percent from before the reforms.
The Legislative Budget and Finance Committee is a bipartisan legislative policy agency made up of 12 members of the General Assembly. The LBFC is authorized to conduct a wide range of research activities on the operation and performance of state-funded programs and agencies.
To read the letter the Supreme Court sent to Senate leaders, click here.
2019 Adult Trout Stocking Schedules Now Online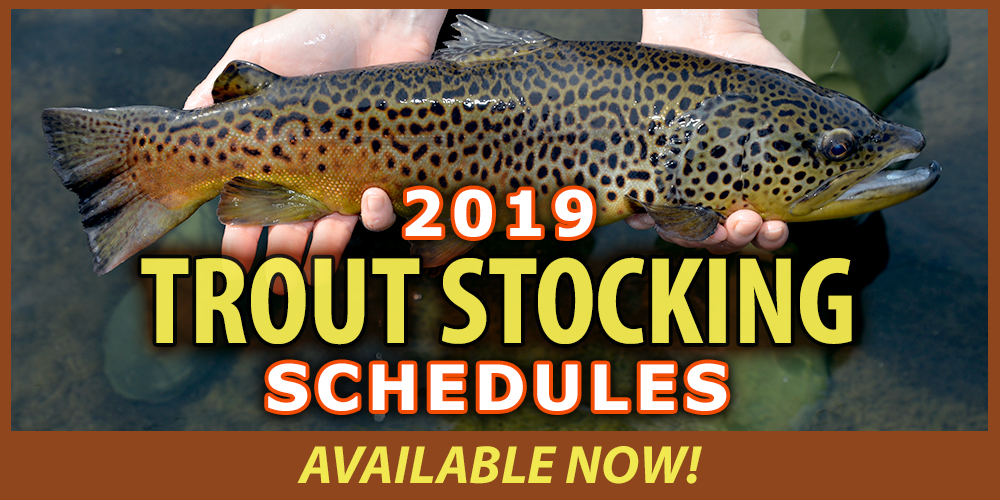 The Pennsylvania Fish and Boat Commission 2019 Adult Trout Stocking Schedules are now available online.
Anglers can search the trout stocking schedules by counties and dates of interest. The commission plans to stock approximately 3.2 million trout throughout the commonwealth and the statewide network of cooperative nurseries are expected to stock an additional 1 million trout.
Included in this year's stocking lists are the Keystone Select Stocked Trout Waters, a program where 21 streams across the state are stocked with large 14" – 20" trout. Opening day of regular trout season is April 14.
The most up-to-date stocking information is available online at www.fishandboat.com.
Motorcycle Safety Program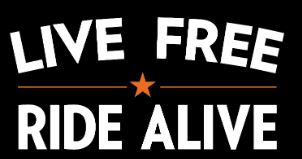 Registration is now open for free PennDOT Motorcycle Safety Program clinics for prospective, experienced and new riders to develop or improve proficiency. Participants must have a motorcycle learner's permit or license. The program includes an Introduction to Riding Clinic. Clinics are offered throughout the year at multiple training sites across Pennsylvania. Class schedules are posted approximately four to six weeks in advance. For more information, including a list of locations offering the clinics can be found at http://www.pamsp.com/