HARRISBURG – Today, Sen. Lisa Baker, R-20, and Rep. Jonathan Fritz, R-111, expressed concerns over changes to Pennsylvania's Medical Assistance Transportation Program (MATP) and what they might mean for rural communities.
In an effort to improve efficiencies and reduce costs, the 2018-19 state budget required the Department of Human Services to revamp its non-emergency medical transportation system by converting to a statewide or regional broker model. Proponents have estimated the move could result in an additional $15 million in federal aid. Opponents contend the move would result in approximately $31.5 million in additional costs and jeopardize the other programs contributing to the shared ride system.
"Stakeholder groups and counties throughout the Commonwealth have expressed dire concerns with these sweeping changes that could completely alter the delivery of vital services for critical populations," said Fritz. "Rural residents, especially our senior citizens, greatly depend upon this crucial program. Should we proceed with the intended transition of being managed by a statewide or regional entity at this point in time, our rural residents could lose accessibility."
Senate Bill 390/House Bill 986 would delay the enactment of this concept until the non-partisan Joint State Government Commission conducts a thorough review of the positive and negative impacts of the change. Both bills are awaiting committee consideration in their respective chambers.
"State officials should take the time to get it right," said Baker. "If we attempt to force a system that is flawed, it will fail to produce the greater convenience for patients and the intended cost savings for taxpayers. Affording the time to work out the kinks seems a reasonable remedy."
"The vast bipartisan support of our House Bill 986 and Sen. Baker's Senate Bill 390 reflects the equally large bipartisan concern about these impending changes for our rural communities," continued Fritz. "Pausing to study and understand the potential impacts of unintended consequences is crucial."
To view the full press conference, click the following link: https://youtu.be/ELP-RIMRI9g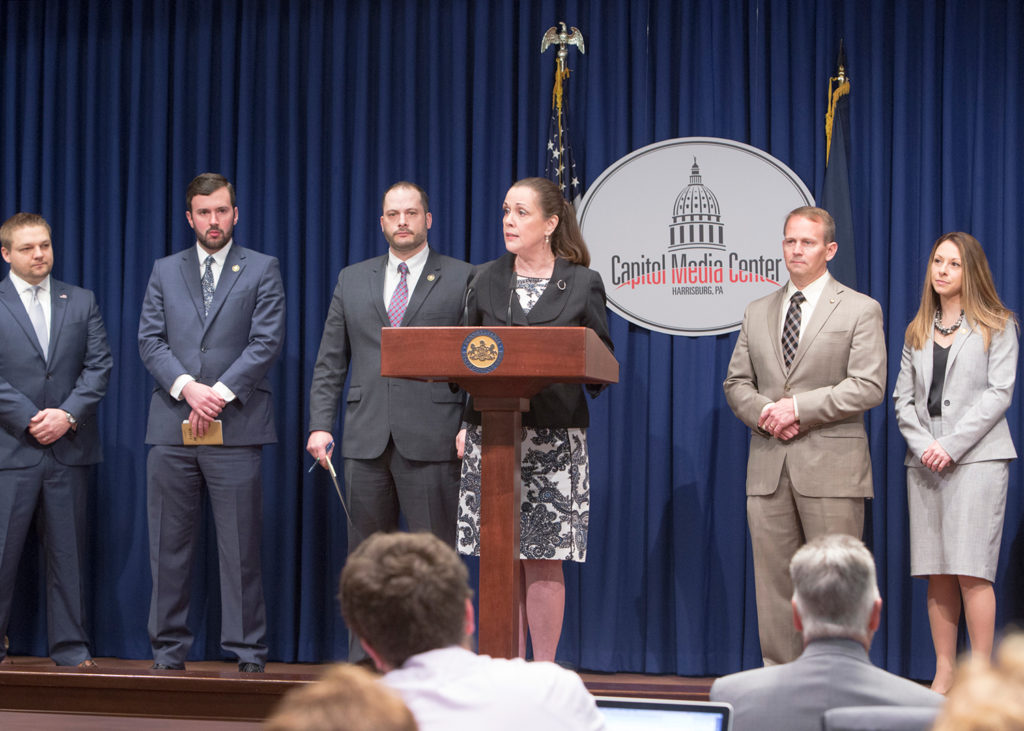 Sen. Lisa Baker speaks at the Capitol Media Center in Harrisburg on her legislation, SB 390, which would delay the implementation of using a statewide or regional broker to help run the current Medical Assistance Transportation Program. She raised concerns about what the changes might mean for residents in rural communities.