HARRISBURG – Sen. Lisa Baker (R-20th) joined Pennsylvania Treasurer Joe Torsella and U.S. Sen. Bob Casey (D-PA) to officially launch the Achieving a Better Life Experience, or ABLE program, a landmark tax-free state savings account to help alleviate some of the financial challenges faced by families raising or caring for those with disabilities.
During remarks made Monday, Baker noted the importance of the program for a family's financial health and well-being.
"The ABLE program reflects sensible and solid change. Initiative and family responsibility are rewarded. The door opens for individuals to take steps to increase their ability to function and contribute. When families can set aside funds for a better safety net, worry diminishes. No longer will so many families be forced to make an impossible choice between services and savings," she said.
Sen. Casey led the effort at the federal level, and Baker worked with disability advocates from throughout the state to bring the program to Pennsylvania. Administered by the state treasury, ABLE accounts:
Provide people with disabilities with a way to be more financially independent.
Save on taxes; accounts grow tax-free and, when used for qualified disability expenses, are tax exempt.
Protect eligibility for means-tested federal benefits and state disability, medical assistance, health, and student aid benefits.
May be used to pay for a wide range of disability expenses including basic living, housing, education, health, legal, transportation, and more.
Allow others to give funds to the eligible individual without the gift impacting benefits.
Praising those that helped to ensure families have a way to plan for the lifetime support needs of individuals with physical or intellectual limitations, Baker said, "The people deserving commendation are the families, the groups, and the individuals who engaged in the advocacy and education efforts…your caring and commitment truly made the difference."
To learn more or to enroll, go to: http://www.paable.gov/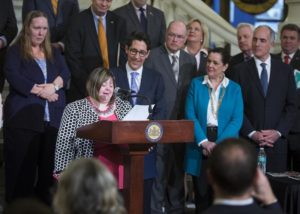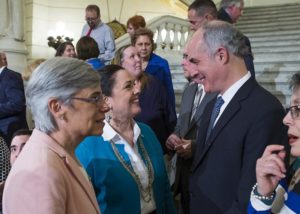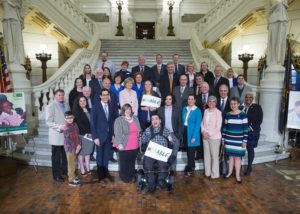 Contact:
Andrew M. Seder
aseder@pasen.gov
(570) 226-5960